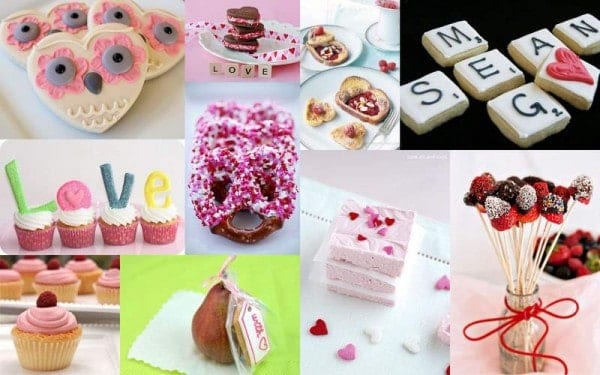 SO. MUCH. CUTENESS. Not sure if I can take it!
Looking for Valentine's Day inspiration of my own, I clicked through some of my favorite blogs and all I can say is, wow. These are all unique ways to say it with sweets–and I especially love those with a nod toward nutrition. Gift tag shaped mini cookies atop a fresh pear, brilliant. "Owl always love you", raspberry lemon cupcakes, dipped fruit, fancy pretzels and fudge with only two ingredients? What more could the little guys (or this pregnant lady) ask for? Actually, there IS more. Thank you so much to each of these talented bakers for allowing us to display their gorgeous goods in the first Foodlets Roundup of Amazing Ideas. Enjoy!
Gallery not found. Please check your settings.
Above: slide show of larger pictures. Below: links for recipes and how-to instructions

MORE SWEET IDEAS: