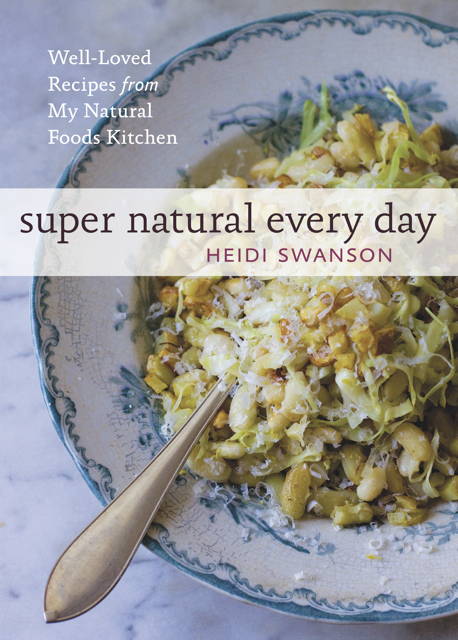 IF YOU'VE EVER BEEN CAMPING FOR 2 MONTHS, you know how I feel. Wait, you haven't? Well, don't because it's not awesome. Especially when you have 3 kids under 4. Except, if you have the chance to move to Europe, do. Even if you have to camp out on the way home…
We've been in the process of moving from Rome to Raleigh since November, and this displaced family cook hasn't had a single pot nor mini-muffin pan ever since. Until today. Our ship has finally come in, literally, and tonight we're unpacking a giant mess o'kitchen goods.
Now listen, I get tired of cooking, oh boy do I. But at this point, I'm just dying to roll up my sleeves and fire up this crazy little stove at our new rental house. (More on this later.) Maybe it's because we've exhausted all of the takeout options in the Research Triangle area, or maybe it's because I'm so excited to take on a new series of recipe makeovers, starting with Heidi Swanson's 101 Cookbooks. Best of all, you can win a copy of her best-selling book, Super Natural Every Day, just by posting below.
Foodlets Cookbook Giveaway Details
Giveaway dates: January 7-February 7, 2013
THIS GIVEAWAY HAS ENDED
Enter for a chance to win a copy of Super Natural Every Day by Heidi Swanson by doing any of the following. You have up to 4 chances to win: do each of these 4 things AND POST 4 TIMES, and you'll have 4 entries!
Then come back, because all month long we'll be tackling the sometimes sophisticated, often ethnic and always delicious recipes straight from 101 Cookbooks. Since Ms. Swanson's take is already about as healthy as a dish can get, we'll focus on making everything more kid-friendly. From presentation to prep work (hint: the kiddos can help with both), it's on.