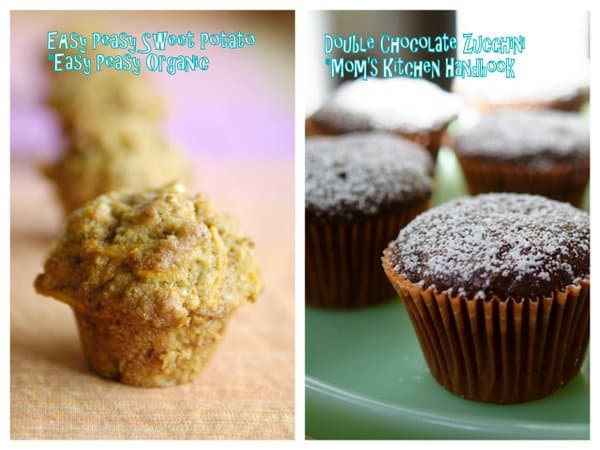 YOU VOTED, NOW LET'S BAKE! Last week we featured six drool-worthy recipes from amazing bloggers and based on the number of votes for each, I'm thrilled to present the finalists in the first Foodlets recipe contest: Double Chocolate Zucchini from Mom's Kitchen Handbook and Easy Peasy Sweet Potato from Easy Peasy Organic. For the second round, we'll hit the kitchen.
This week I'll bake both muffins–and invite you to do the same! We'll compare notes, so make comments below or email me when you've tried these recipes. Points will be given based on healthy ideas, ease of prep and of course, taste, for which I'll enlist the help of my committee of knee-high critics.
In the end we'll declare a champion muffin recipe of the year, though I'm pretty sure all of these muffins are so delicious that we're the winners already. Thanks again to the talented cooks who've participated so far, and good luck to Mom's Kitchen Handbook and Easy Peasy Organic!
The recipes you'll need: