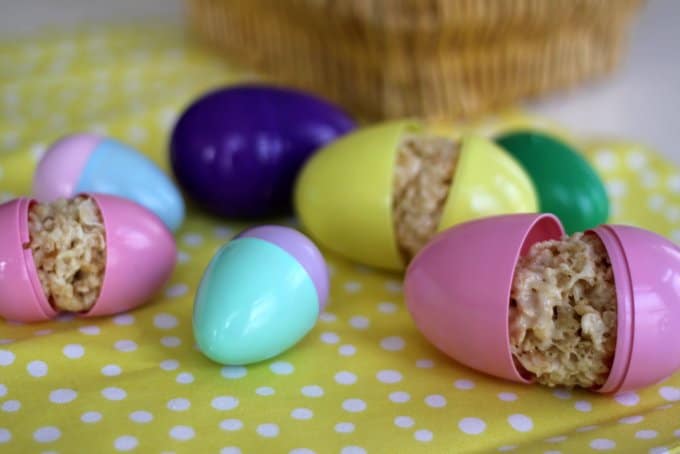 THERE ARE TONS OF ELABORATE EASTER IDEAS FOR KIDS OUT THERE, but this isn't one of them. These are basic Rice Krispies Treats tucked inside plastic eggs. They're so simple, so sweet and you know what, just as tasty as I remembered them being.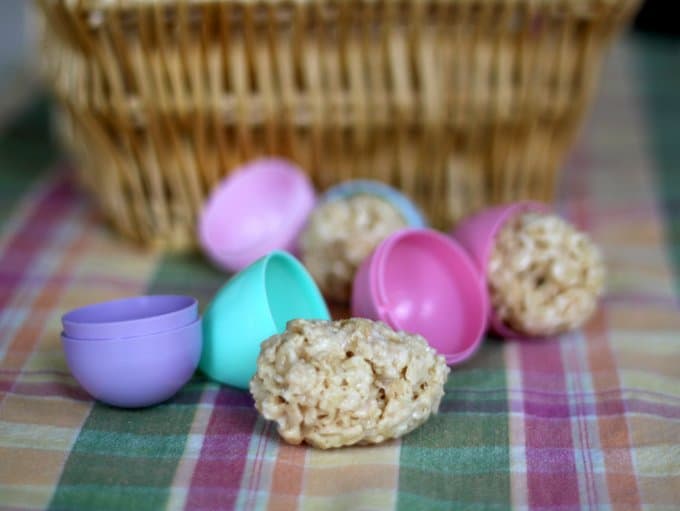 Usually I try to go for "healthy" ideas but with three kids under the age of five and other coming in May, "easy" works pretty well too. Especially when it comes to fun Easter ideas for kids. Two quick tips that worked for us:
Take a paper towel smeared with a little butter and gently rub the insides of the plastic eggs. Ours didn't stick one bit.
I made half a batch because really, how many Rice Krispies Treats do we need? If I can't make something healthier, and I'm not sure that I could here, I just choose small portions.