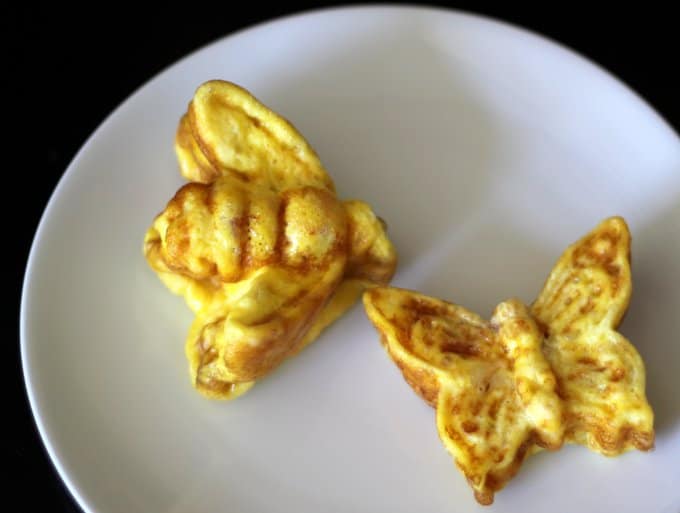 EGGS + MILK + HAM + ONE BUG PAN = a whole morning of fun. Since the sun has come out, we've started eating breakfast outside on the patio and these little buggy egg cups fit right in.
It's essentially a mini omelette. Just beat some eggs, pour in a bit of milk plus any other toppings your crew likes: cheese, ham, salami, mushrooms, tomatoes… The real star of the show is the bug-shaped baking pan, of course. I have no affiliation with Nordic Ware, other than undying love for this pan (and several others like it) and highly recommend it. I just dust it with a layer of no-stick oil spray, pour in the eggs about half full (they fluff!) and bake for about 10 minutes at 375 degrees F.
Then head outside for your accolades. Smiles will do.