When it comes to getting kids excited about food that doesn't involve shiny wrappers or fish-shaped crackers, I say bring on the cute. With four kids, ages 5 and under, I have only one rule in the kitchen: All ideas must be doable. (Do you hear me, Pinterest?) Kids begging for a banana while I'm sculpting pancakes into Teenage Mutant Ninja Turtles just won't work. Instead, these are all simple ideas with just the right amount of ta-da to dazzle even reluctant eaters in minutes.
1. Fourth of July Themed Cheese & Crackers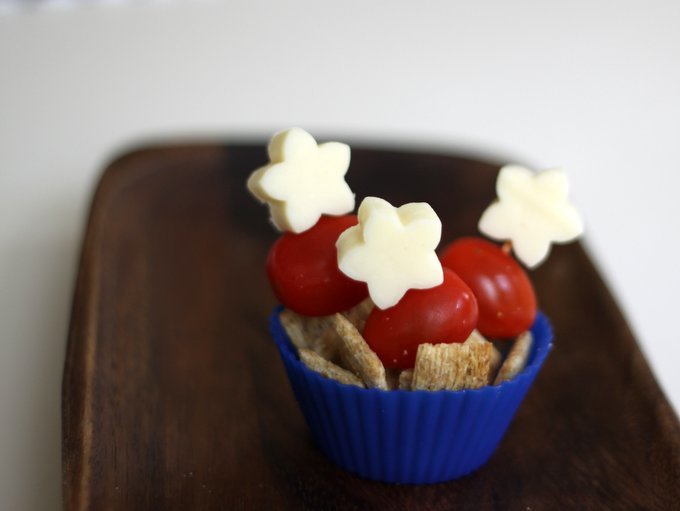 The secret? Use veggie cutters (or small cookie cutters) to produce star-shaped cheese, then thread onto toothpick skewers. Time needed: 5 minutes tops. Get the recipe here.
2. Bug-Shaped Baked Eggs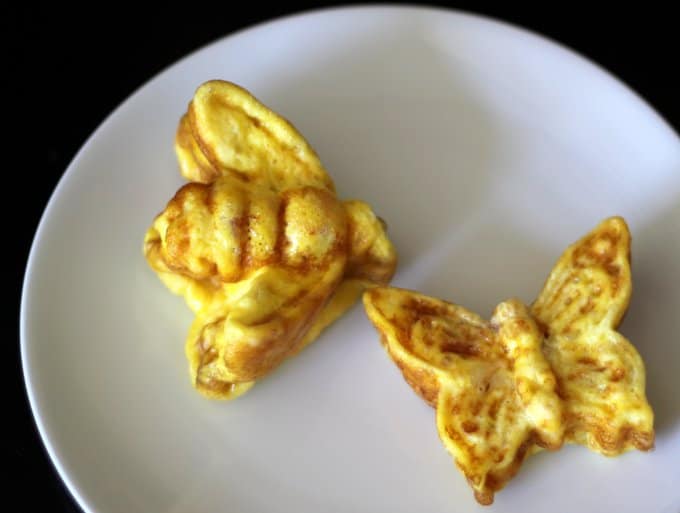 Easier than cooking omelets for a crowd: pour your egg batter into greased cupcake pans and let the oven do the work — and don't worry, even regular round ones will do! Get the recipe here.
3. Marshmallow Flower Cupcakes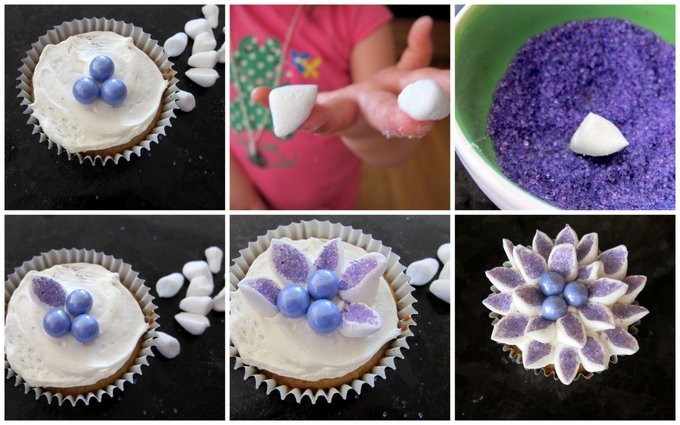 We loved this idea from Today's Parent so much, we tried it at home — and yep, it was just as easy as they promised. Get the recipe here.
4. Chili & Cheddar Parfaits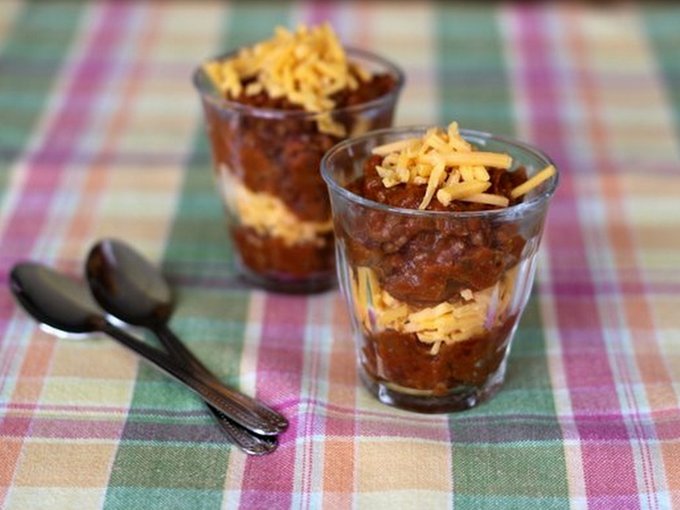 These four-ounce juice glasses are my most versatile gimmick, er, tool. Yes, they work for juice, but they also make for mean yogurt & berry parfaits, smoothies and even chili. Just layer it on. Get the recipe here.
5. Easy Birds' Nests


Originally made for Easter, these sweet treats work for bird lovers year-round. Needed: your favorite brownie recipe, a glass to cut the round shape and a few candies for up top (Not egg season? Try jelly beans instead). Get the recipe here.

6. Castle Casseroles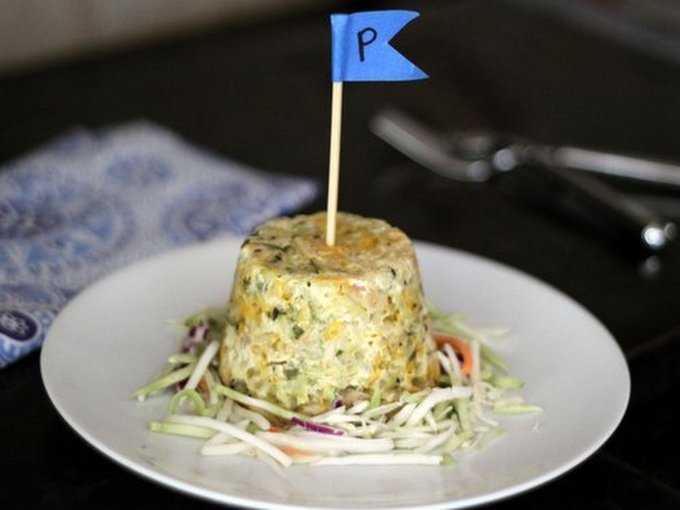 If you have a muffin pan and a favorite casserole recipe, you can make these. The flag? Painter's tape + a wooden skewer. Get the recipe here.

7. Pork & Pineapple Skewers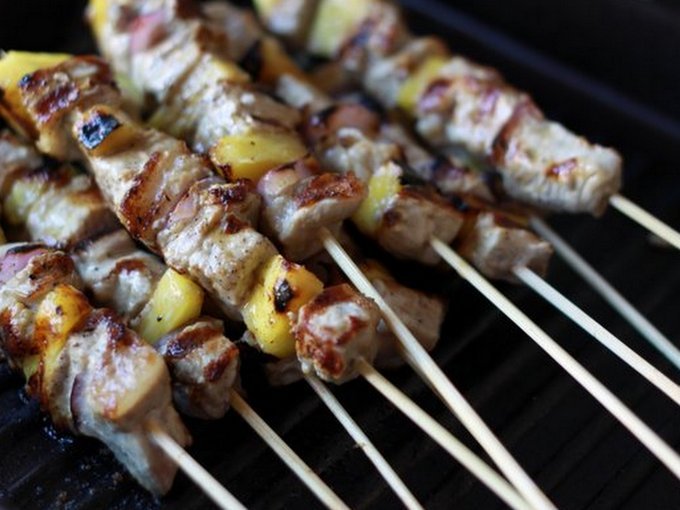 Speaking of skewers, pork chops are nice, but dinner is always more fun when served on a stick. How much longer does it take to cube the meat and thread on a stick? About as much as cooking a kebab saves you instead of doing a pan of whole chops. Get the recipe here.
8. Mini Pumpkin Muffins

Making anything miniature always boosts a new recipe's chances of being tried, and in this case devoured. All you need is a mini muffin pan, and trust me, it'll be used over and over (and over). Bonus: Mini muffins are easy to freeze and fill out lunches, snacks or breakfasts later on. Get the recipe here.

9. Roasted Whole Carrots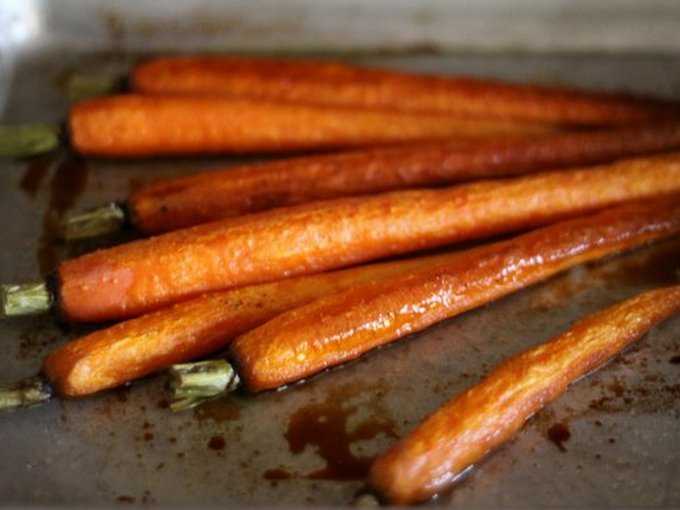 And sometimes it's better to go big. When we cooked these full-sized carrots for the kids, the tips reached either side of their plates, making an impression at least as big. Bonus: no chopping needed. Get the recipe here.
10. Smart Little Soups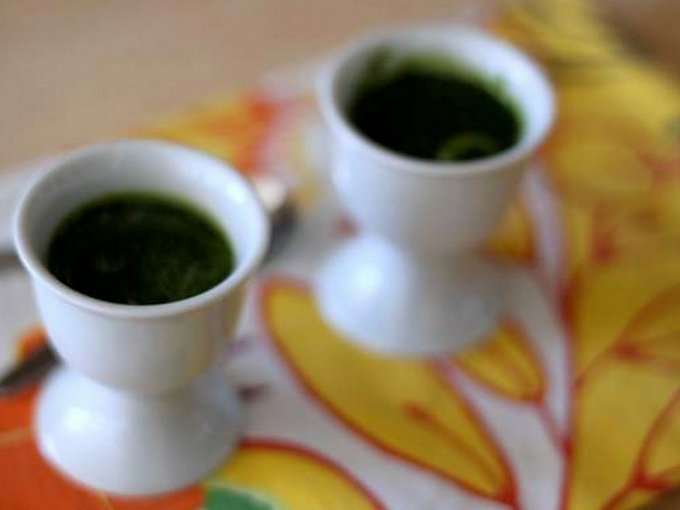 Yes, these are technically eggcups, but I love them as fancy little soup dishes. The kids think they're doing something elegant, while the portion size is just right for new recipes. Get the recipe here.

11. Chicken Pot Pies with Flower & Star Crusts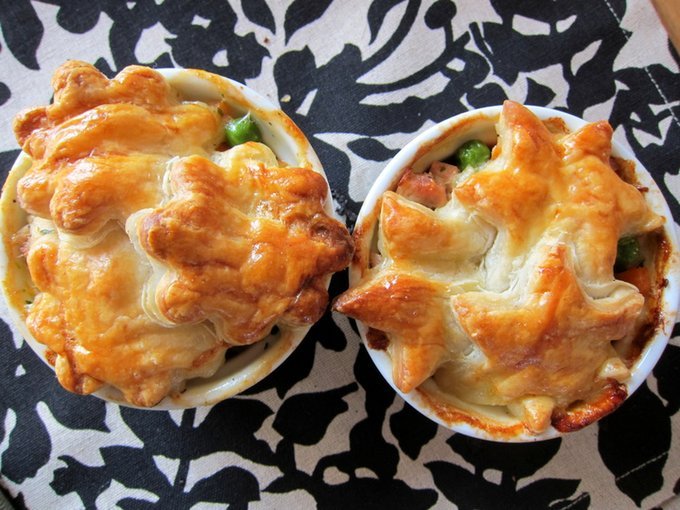 Sometimes an Ina Garten recipe becomes kid-friendly with the simple press of a cookie cutter into pastry dough — and individual ramekins help, too. Get the recipe here.

12. Hard-Boiled Egg Hens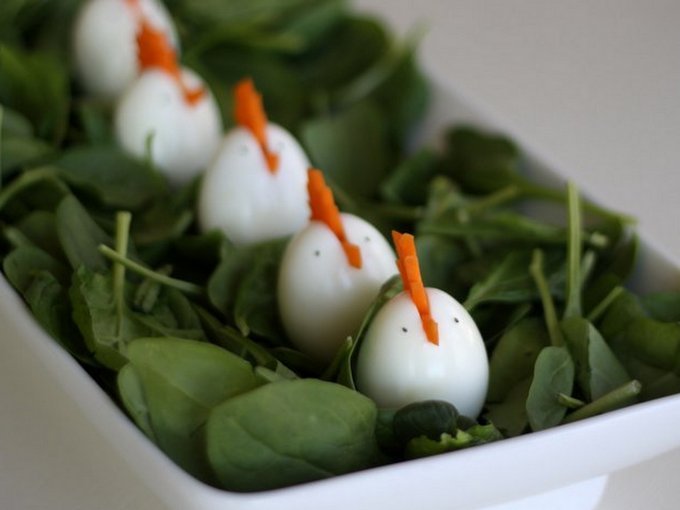 Admittedly, these are the most complicated of the group — but even so, all you need is an egg, a carrot, two chia seeds and a paring knife. Ta-da! Get the recipe here.

This post also appears on The Huffington Post.