THERE ARE TIMES WHEN I NEED TO MAKE DINNER FAST. Before the Clifford video runs out. Before 2-month old Violet starts wailing for her own dinner. Before I turn from Pretty Nice Mommy into Awfully Frazzled Mommy. That's where a quick pasta dish full of fresh vegetables like this comes in handy.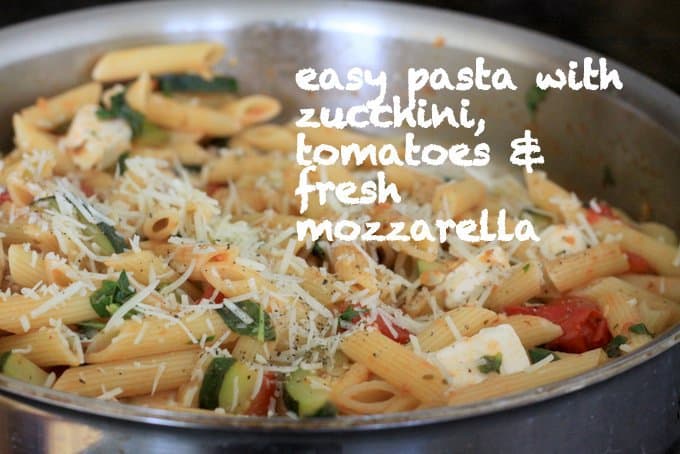 There's also the matter of our mountain of zucchini. It's piling up, people, and a girl can only make so many zucchini muffins, so much chocolate zucchini cake and enough roasted zucchini baby food (to store for winter when Violet actually starts eating!) Pasta recipes like this one are very versatile: use any blend of whole wheat pasta your family likes and tomatoes from a jar, can or farmer's market. Put in one, two or three zucchini, as many as you'll enjoy. But don't, under any circumstances, leave this part out: You'll need a few slabs of fresh creamy mozzarella and plenty of fresh basil to really make the whole thing sing.
It's fast dinners like these that help me actually enjoy the afternoon with new little faces like this one…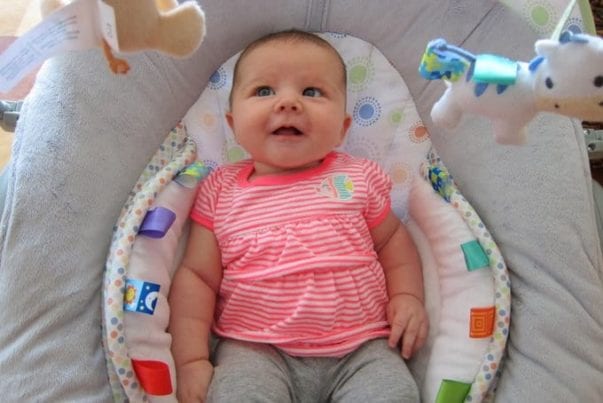 easy pasta with zucchini, basil & fresh mozzarella cheese
I always use half a box of pasta for our family of 2 adults and 3 small kids (who eat food so far), and we always
is valtrex over the counter medicine
have leftovers. If you have bigger kids or bigger eaters, use the whole box but reserve 1 cup of cooking water to add a little at a time, if the dish seems dry.
Ingredients
½ box any short pasta, any whole wheat-blend (penne is used here)
2 tablespoons olive oil plus more for garnish
½ onion, diced
2 cloves garlic, minced
1 medium zucchini cut into half moons
1 can diced tomatoes with juice
1 teaspoon salt
½ teaspoon pepper
½ cup fresh basil leaves, torn
½ cup fresh mozzarella cheese, cut into slices
¼ cup shredded Parmesan cheese (optional)
Instructions
Cook pasta in salted water for 2 minutes LESS than instructions on box.
Meanwhile, pour oil into a large saute pan and cook onion for about 5 minutes, add garlic and zucchini, stirring often until zucchini starts to wilt on edges. Add tomatoes, salt and pepper, then bring to boil. After about one minute, reduce heat.
When pasta is ready, add to saute pan and mix so all pasta is coated. Use reserved pasta water as necessary to thin and create more sauce. Add basil and mozzarella cheese, mixing again to allow cheese to start melting just a bit.
Top with a bit of shredded parmesan cheese (if using) and a drizzle of olive oil.