CRASH, BANG, ZZZZ. There it is. The sound of success.
We broke the internet this year, you and me. I mean, it was no Kardashian bum (and really, what is?), but thanks to you, our food bank post went certifiably viral.
I always wondered what would really hit a nerve (and certainly worried that nothing ever would). The fact that THIS post did it, THIS one you shared and shared and shared more than 700,000 times…was about helping other people? I could not ask for anything more.
Except this.
I'm going to re-share that food bank post later this year, along with a few good recipes that can be done on the cheap. And I'll challenge all of us again: Let's fill the food banks up again, at another time of year when no one's thinking about it. We'll do Christmas in July, but like no crafter ever has. This time it'll be all about cooking for kids. All the kids.
In the meantime, THANK YOU for the very best year yet.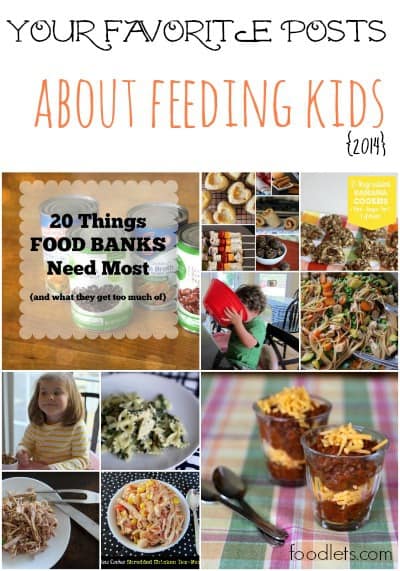 YOUR FAVORITE POSTS ABOUT FEEDING KIDS IN 2014