Even though it's been a while, moving back to America from Italy has meant many big changes. English. Big cars. And potlucks. So many potlucks. Church potlucks, school potlucks, people who get mail potlucks (you're coming, right?).
We have another one coming up in a couple of weeks and I have to confess something: I get SO NERVOUS about potlucks. I feel a lot of pressure to come up with something awesome, especially something kids will like, in a totally uncontrolled setting. Also, I don't have a lot of experience. About a year and a half's worth–and let's factor in the part where we didn't really know anyone to start, so you know. Not many invites then.
So when I saw this idea the other day, I knew we'd be making a kid-friendly pasta salad ASAP. In the shape of a turtle. Because, adorable. This was our trial run and we used a shortcut.
Today's sponsored post handily illustrates an important point. If you are making something special that requires extra effort, like, say, molding a salad into the shape of an animal, cutting corners is encouraged. I used a pasta salad mix, then added a bunch of good-for-you things to it:
grated carrots
cheese
hardboiled eggs
cucumbers
tomatoes
These salad kits come with seasoning and a little bit of veggies tucked inside but there are tons of free recipes for all sorts of add-ins too.
For the turtle you'll also need:
2 thick zucchini slices, cut in half (legs)
2 chia seeds (eyes)
1 half hardboiled egg (head)
1 sliver of shredded cheese (smile)
The flavor is like a Cobb salad. So once the kids get to dig into this creature, they'll be in for another happy surprise. A delicious meal.
Sponsored links: Download a Publix coupon for your own pasta salad mix or get more ideas for tasty pasta salads here!
Here's how we did it.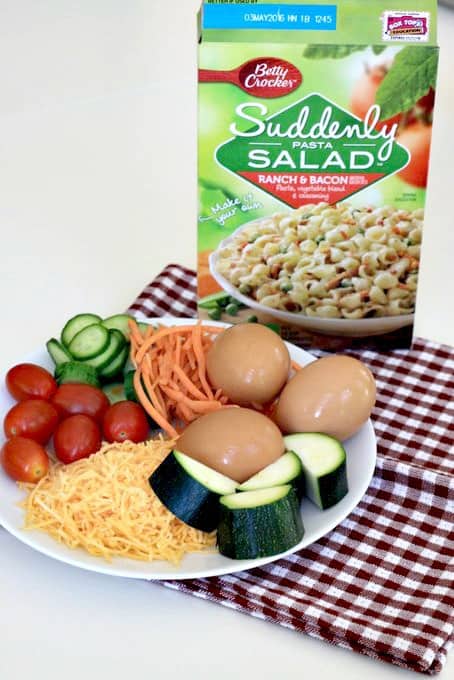 Make your favorite pasta salad or pick up a package like this one (Suddenly Pasta Salad which you can get a Publix coupon for right here) and follow cooking instructions.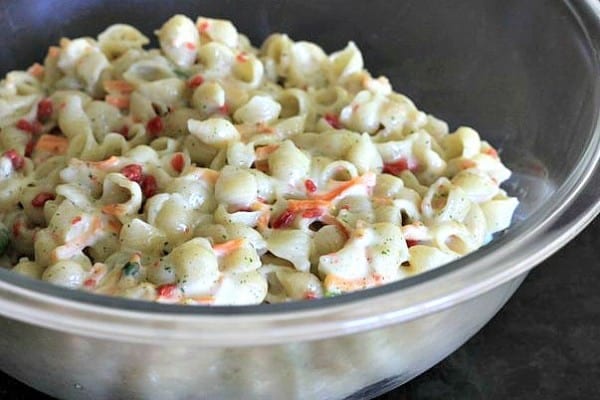 Then pile up the add-ins.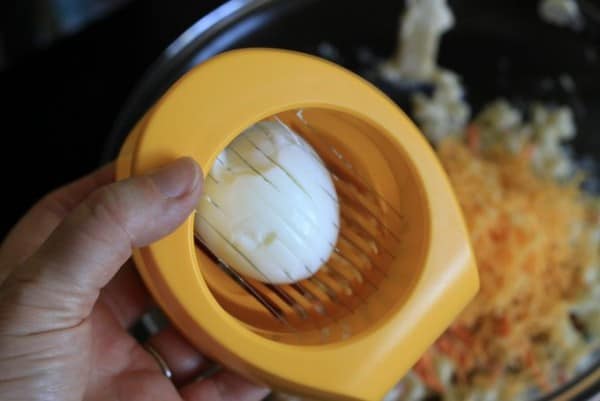 This egg slicer is one of my favorite tools. I don't use it all the time but when I do, I always use it twice.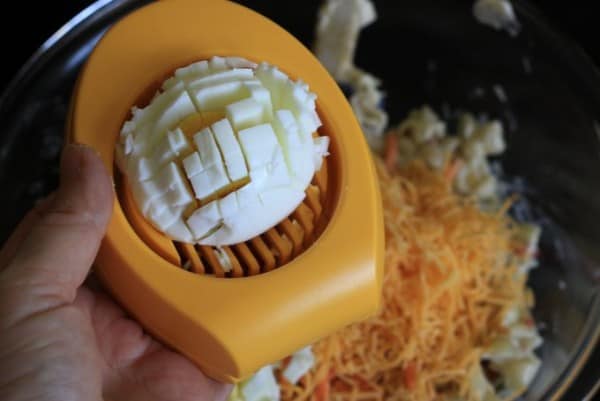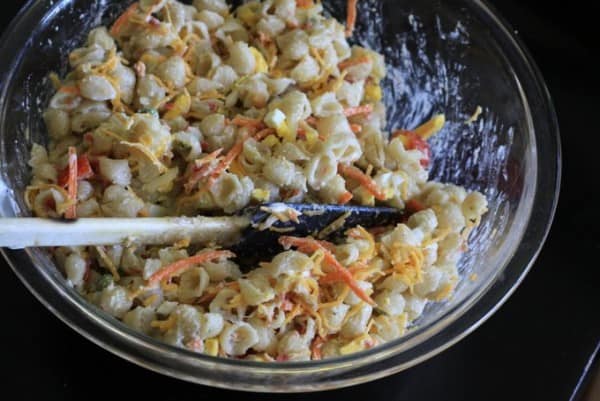 Pour the mixed pasta into a smaller bowl–this will be the turtle's basic shell shape.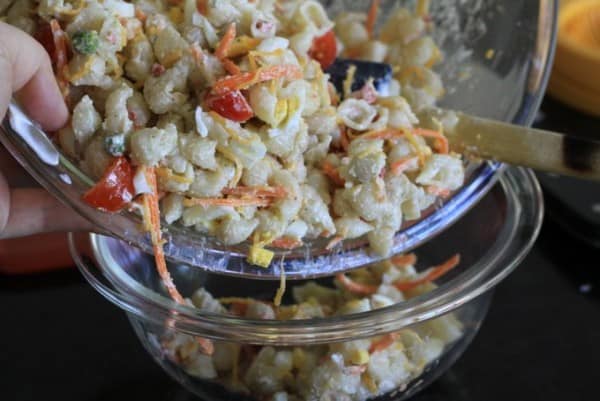 Apply a little pressure.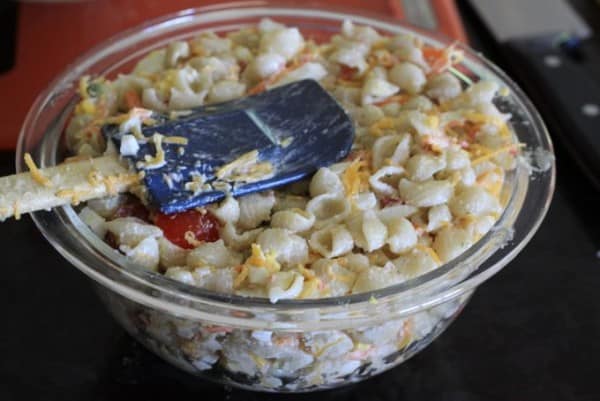 Plate on top.
Start applying cucumbers as the shell. If they don't stay on well, use a little mayo for glue.
More cucumbers.
Now for the head and feet. Use half a hardboiled egg for the face. Then apply 2 chia seeds for eyes and a piece of shredded cheese as the smile.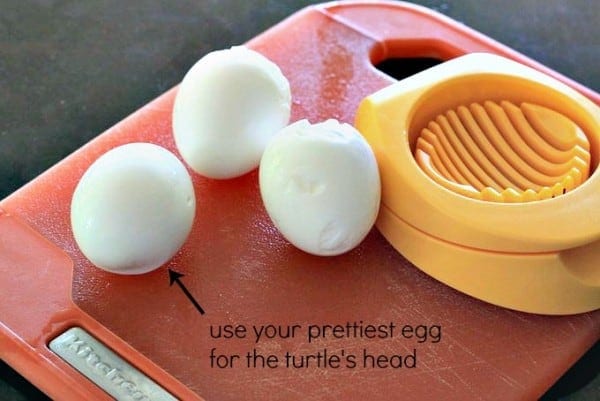 For the feet, use two thick rounds from a zucchini. Cut them each in half. 
That's it!
Not bad for a trial run.