Party food for kids needs to be festive. Fun! Colorful! Fresh!
And with any shred of hope, simple.
Nothing says "Happy Birthday" like getting so stressed out about entertaining a group of kids that I'm shrieking at my own offspring all morning long.
Enter veggie cups.
We discovered kid-friendly raw veggies served in cups with a dollop of Ranch dressing at the bottom a while ago. I make them for our kids sometimes. As a healthy snack. But for this birthday party we needed something on a bigger scale.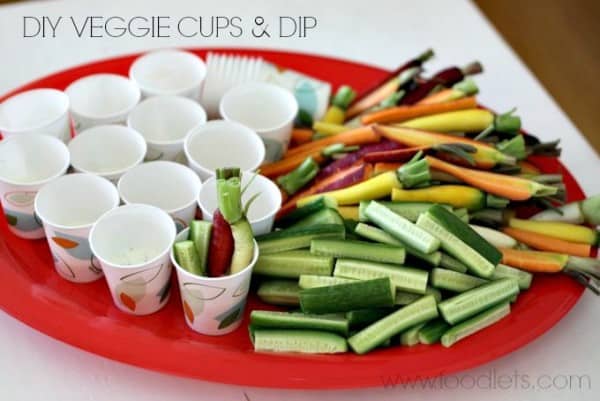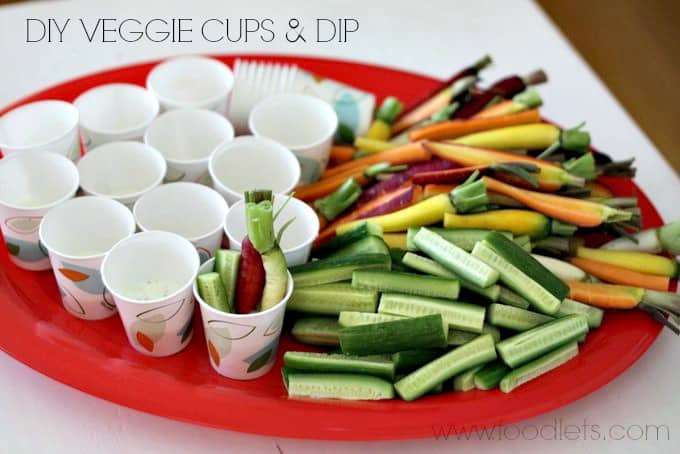 I took a tray like this to my kindergartener's classroom a couple of weeks ago. We were talking about eating 5 servings of fruit & vegetables every day. When I asked who was interested in making veggie cups, they all said, "No thanks!" Then proceeded to eat every last morsel and FOLLOW me out to the parking lot like puppies wearing Pokemon t-shirts. "Can you come again tomorrow? And bring more veggies!?"
As I peeled myself away from the crowd, I had a thought.
Kids DO like veggies. With dip. So why not serve them at our upcoming birthday party?
Plus, we have a garden situation going on.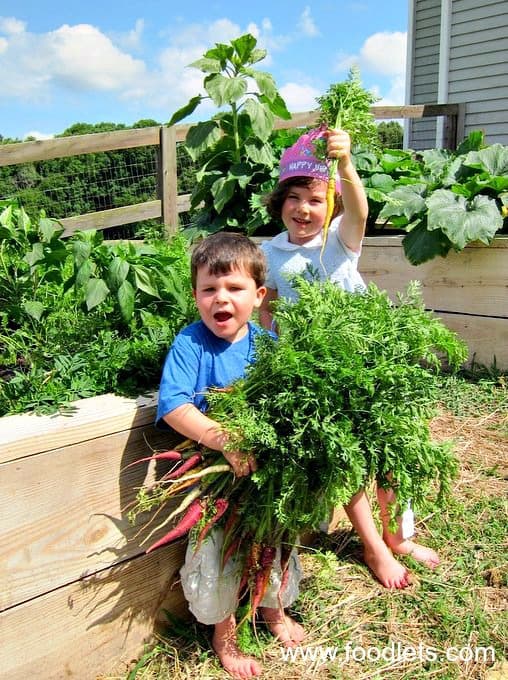 So with one zillion freshly picked carrots from the garden, I peeled and trimmed.
Then mixed up a combination of Ranch dressing + plain yogurt, dried basil, salt & pepper and squirted a smidge into the bottoms of Dixie cups. I like to use this combination to cut the Ranch and add a bit of protein too.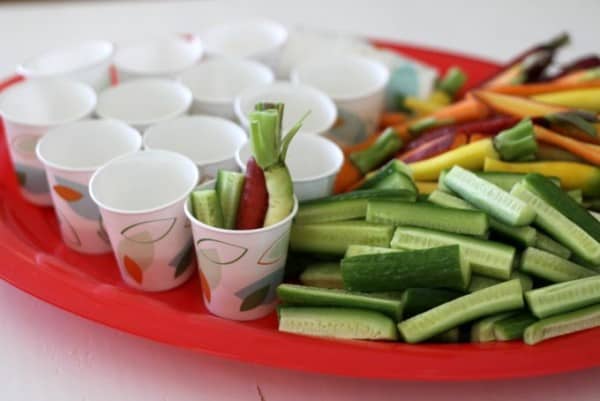 On went the veggies.
Then I made a sample cup for the kiddos to get the idea. But left the rest loose. I wanted each party goer to have the freedom to mix and match as they liked.
And boy did they.
In the end, almost every veggie was scooped up. And there was stiff competition too — little fish cupcakes, a fruit tray and eventually, pizza.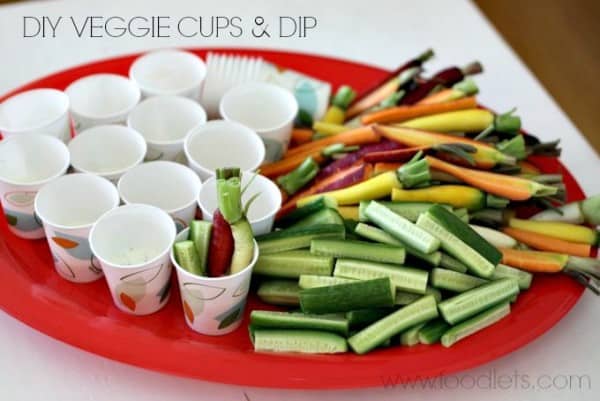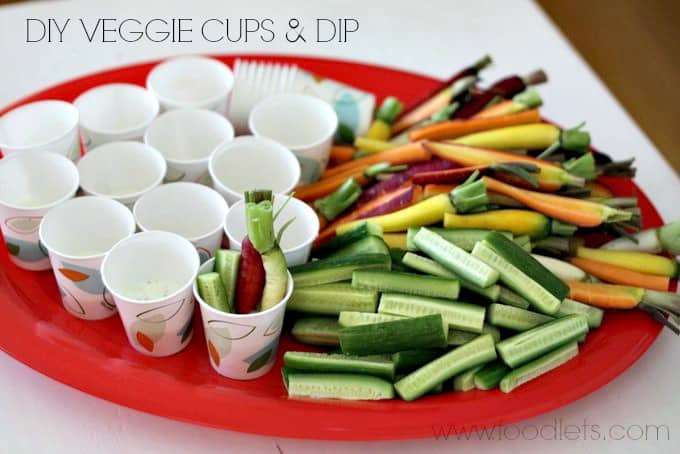 Want more?
More birthday party ideas!
If you enjoyed this post, like us on Facebook and you'll never miss a new idea.