Trying to move toward more home cooked meals and less processed food? Worried about time? What about going to the trouble of cooking only to have the kids give your meal a big thumbs down?
This is the place to start.
I've jumped in to many silly tasks in my day. Signed up for things on a whim only to regret them later (Columbia House Record Club? Did it. Have the Aerosmith's Greatest Hits CD to prove it.) So it's all well and good to hatch an ambitious new plan: I Will Cook More! But when the knee-high critics don't like it, boy does it make spending 2 hours on a spinach lasagna feel a waste of an otherwise good afternoon.
These 5 recipes are some of our kids' favorites, my readers' kids' favorites and the perfect place to kick off. Kid-tested, healthy meals that are simple enough for beginning cooks and parents of small kids to pull off. If you want to start cooking more, these recipes will boost your skills, and your confidence–not just for cooking, but for enjoying a family meal too.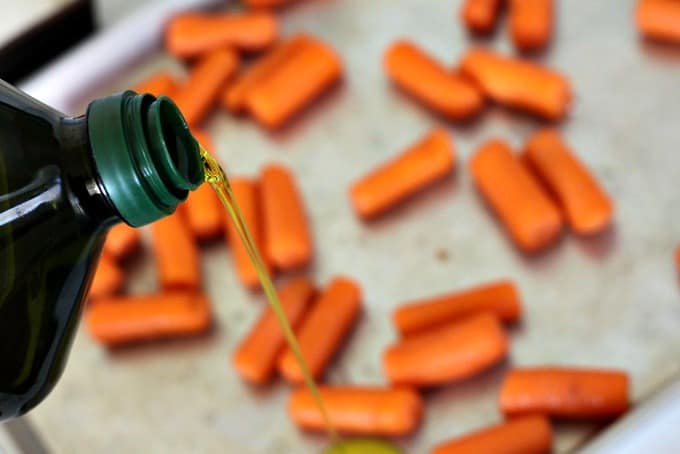 1. Roasted Baby Carrots. Our kids (in fact, most kids) will eat any roasted veggie. But this dish doesn't even require peeling or chopping. Just roll a bag of baby carrots onto a pan, drizzle on the oil and maple syrup (or cinnamon) and sprinkle with salt. Easy. Delicious.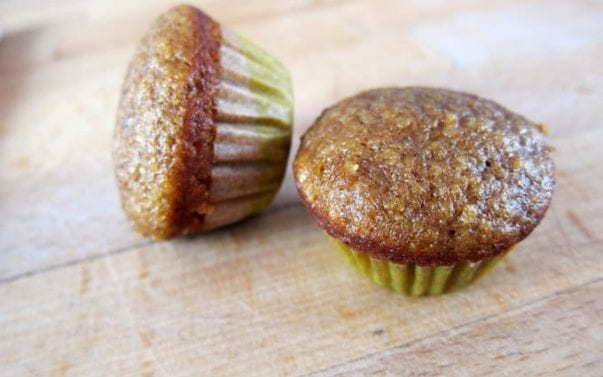 2. Pumpkin Spice Mini Muffins. You don't have to make miniatures; regular sized muffins will do. Most quick breads aren't really all that healthy, but these are. And they're delicious. And they freeze perfectly.
3. Honey-Mustard Chicken. My six-year-old always asks if we can make the "Honey Chicken" when we have company coming. And everyone always loves it. Make this honey-mustard chicken with a side of cous cous (which you don't even cook. You just add hot water, wait and fluff.) Add the roasted baby carrots and you've got a whole meal in minutes!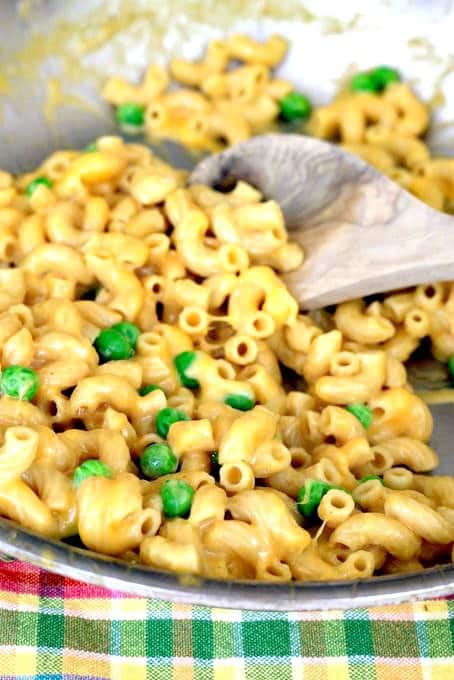 4. 15-Minute Homemade Macaroni & Cheese. That's right. In the same amount of time it takes to make the boxed stuff, you can put together an ooey, gooey pasta full of real cheese (and even throw in a built-in veggie).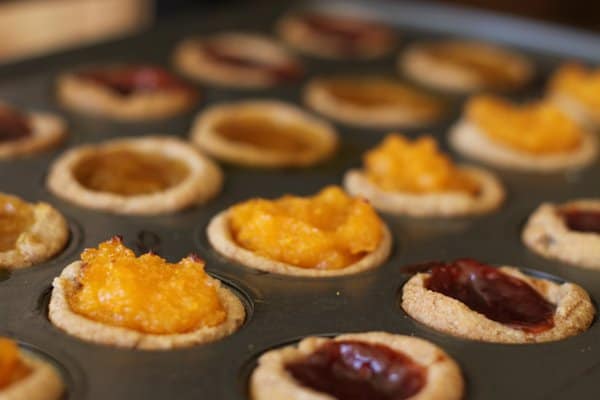 5. Easy Jam & Apricot Tarts. With just a few simple ingredients–jam, cream cheese, flour and butter–who knew you could make such delicious little desserts? Bonus: this one's simple enough for the kids to join in (you know, without severing any fingers or driving you crazy–both dangerous situations.)
There's many more where this list came from! But these are a great handful of recipes to get started, get back into cooking or just squeeze a few home cooked meals into a very busy week.
And trust me, I haven't met a kid yet who doesn't devour every single one of them.
If you liked this list, be sure to follow Foodlets on Facebook so you'll never miss a new idea about fresh food for kids!