By now you know I'll whip up homemade popsicles out of anything–and the kids will eat it with the biggest, drippiest smiles you've ever seen.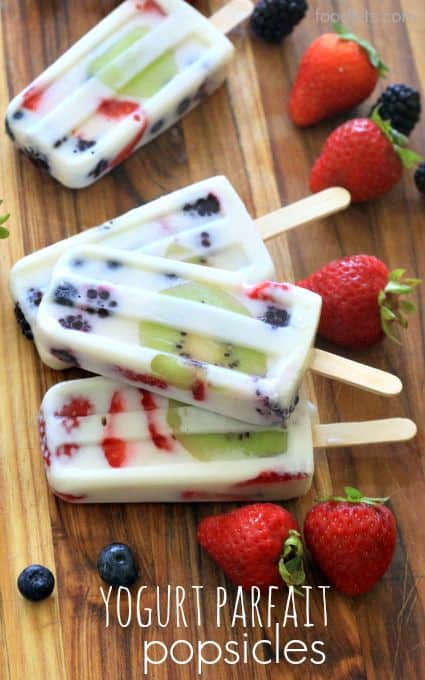 Spinach? Yep. Lemonade? Of course. Pureed melon? Done, and loved.
We've also made this Fresh Fruity Summer Porridge about a dozen times, by combining yogurt with whole oats and fruit and letting it sit overnight for an instant breakfast.
But I had never thought about adding oats, much less flax seeds and pumpkin seeds to the POPSICLE. But now we did. For a new favorite summer snack.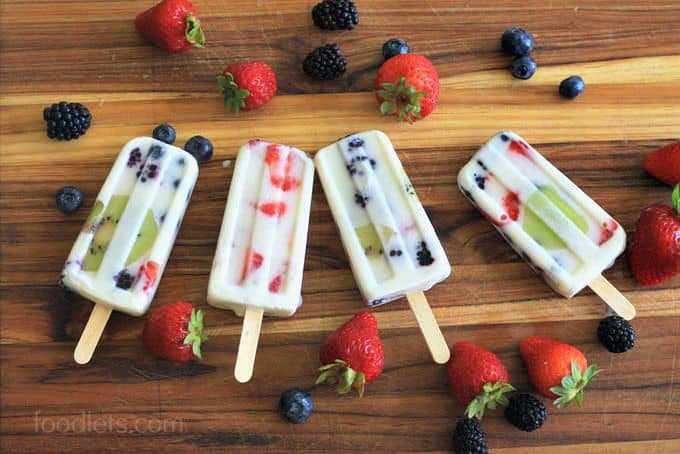 Don't Miss This Part
There are two secrets to success for these fruit & yogurt parfaits on a stick:
1. Cut your fruit into as big of pieces as possible. Especially the kiwi. It looks so much more special when you add a big, whole slice. Ditto for the strawberries.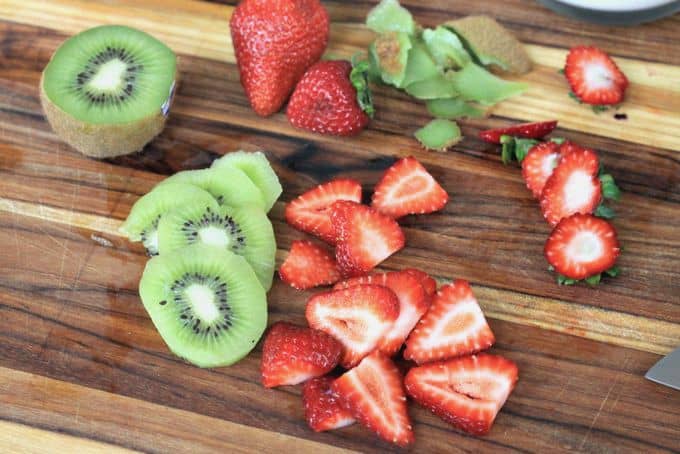 2. Add enough milk to liquify the yogurt. That way it'll fill all the nooks and crannies your fruit leaves available.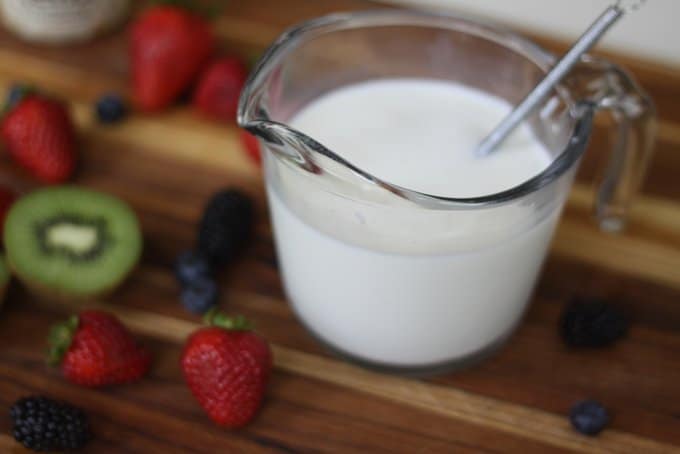 Fill your popsicle molds entirely with fruit. Up to the brim.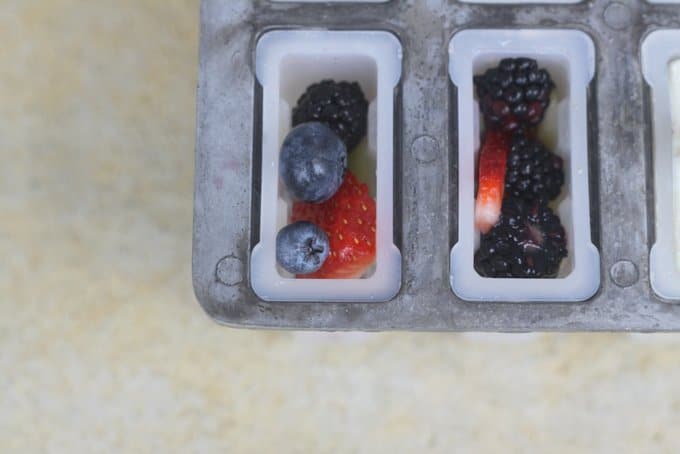 Pour in the yogurt mixture, making sure to get all those flax seeds, oats and pumpkin seeds in (they're sneaky so don't let them sink to the bottom of your mixing bowl and hide.)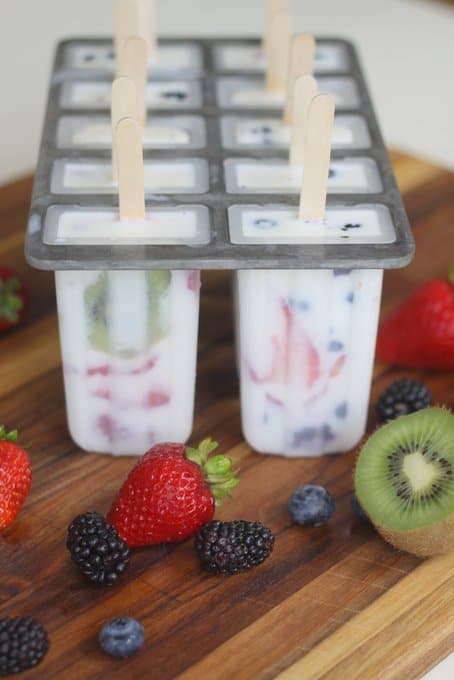 Then freeze. Depending on your freezer, it'll be anywhere from 3-4 hours for a totally solid frozen treat.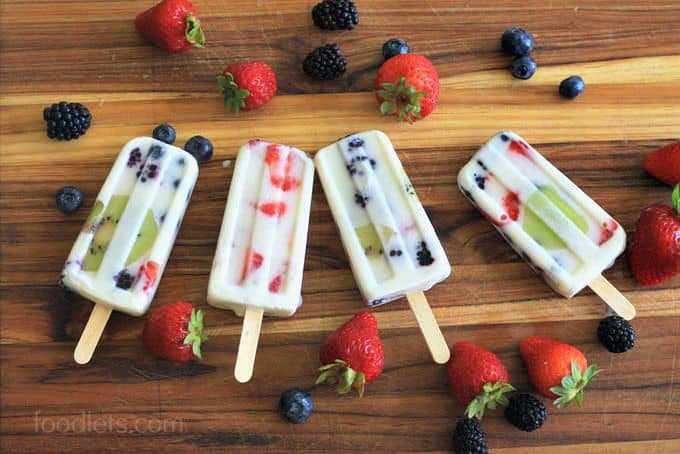 These wholesome treats work perfectly for our kids' snacks — morning or afternoon — or even as a cheeky breakfast on the go.  Nothing like a popsicle for breakfast!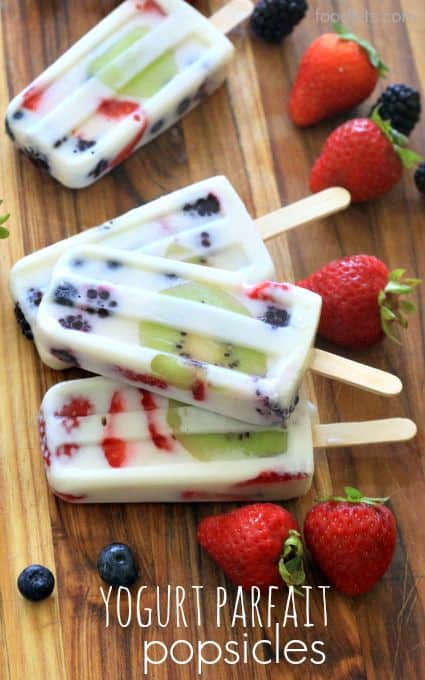 Want more homemade popsicle ideas? You got it.
And if you like Foodlets on Facebook you'll never miss a new idea or recipe.