We've recently discovered something that's changed everything: lunch in a Thermos.  Instead of stuffing sandwiches in bento boxes every morning, now I have the chance to fill cute little containers with all sorts of hot – and cold – dishes.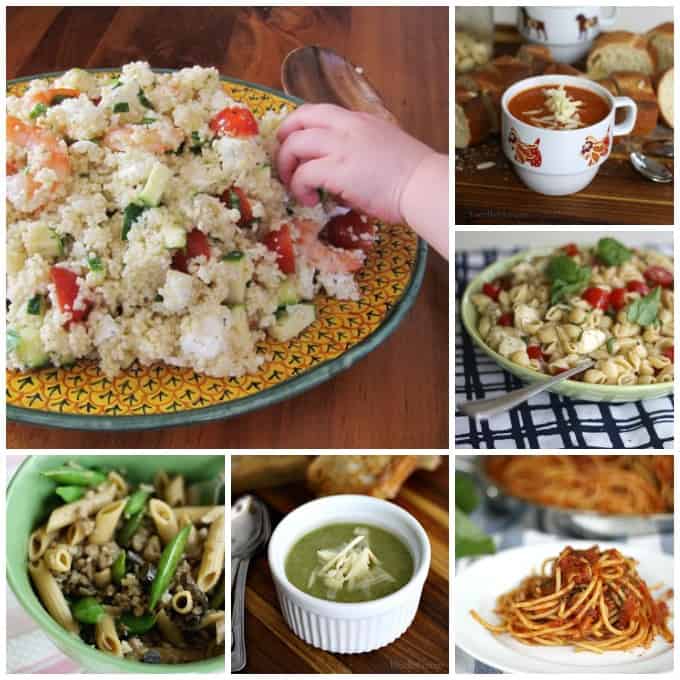 Not only does the Thermos approach increase the variety of food they are eating at lunch (added nutrition!) it also means wasting less food. Because it's almost always leftovers, that our kids devour.
They even say things like this at dinner now, "Can you pack this in my lunch?" Um, yes! Yes, I can.
How to Pack Kids' Lunches in a Thermos
To keep hot food warmer, do fill the Thermos with boiling water for 10 minutes before filling with hot food. Our kids report that it really does work.
Don't forget a spoon! But word to the wise: don't send a spoon you love. That utensil may never find its way home… (Related: I found a bunch of adorable spoons and forks with polka dotted handles at Walmart this weekend. For $.62 each.)
Find a happy medium between screwing on the lid securely and creating a seal that requires a vice grip to open at school. (Tip: Have your kids test it at home before you use it the first time.)
All the Things I Pack in a Thermos for My Kids' Lunches
Simple homemade soups–with toppings! It's ideal to add a little container with shredded cheese, bacon and/or crackers for kiddos to assemble fresh.
Pasta! Yes, leftovers are the new school lunches. The ones our kids LOVE every time.
Cold dishes work too! And bonus, there's no need to warm up the Thermos.
Using a Thermos for the kids' lunches has become the easiest way to change up our routine. And a delicious  one.
For more ideas and kid-tested recipes, sign up for the Foodlets newsletter (at the top of this page) or follow us on Facebook and Twitter.