Who said Easter treats had to be all jelly beans and chocolate? Actually, that my have been my kids.
But anyway…
You can imagine my surprise at how willing they were to eat inhale this 100% vegetable snack the other day. It's amazingly easy, took 2 minutes to make…and about the same to devour. Which was fine by me.
What you need to make this carrot platter
There are 2 simple ingredients: carrot "chips" (from the produce section of the grocery store) and broccoli crowns (same place.) I also supplied a little dipping sauce because my rascals just can't resist any veggie dunked in salad dressing.
Bonus: You might make a little game out of eating veggies by offering 3 dressings, dips or hummus and asking the kids to vote on which one–and which flavor combination–was the best. Kids love declaring a winner.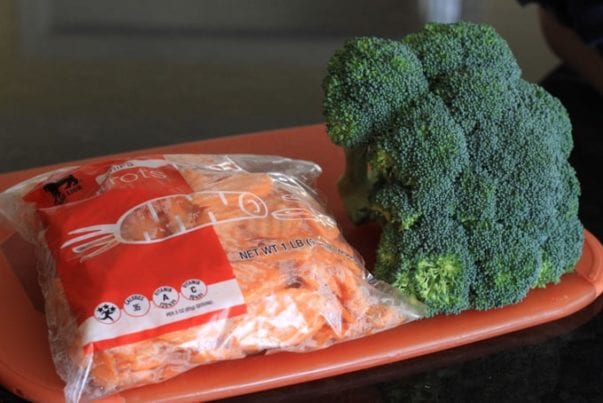 Just arrange the carrots in the shape of a long triangle, then put your broccoli crowns at the top. We adapted the shape of ours from an idea I saw here.
And that's it!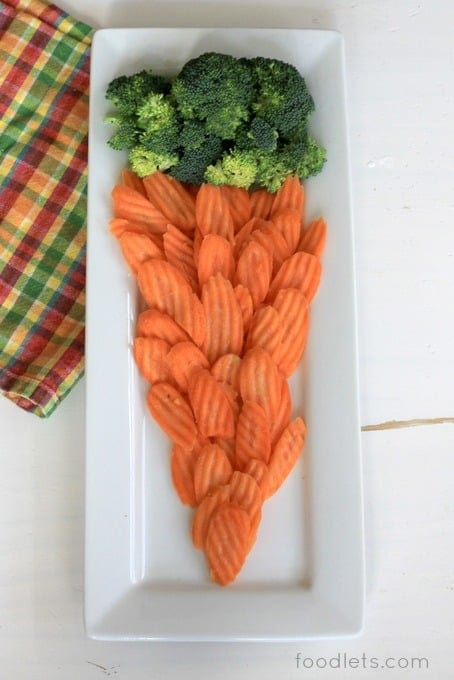 Check out all of our easy ideas for Easter!
Or get inspired with the most popular recipes on the site, ever.