Experts keep telling me to cook more often, and they've been doing it for a while now.
Sometimes I would like to invite those guys to my house.
That way I can give them a tour of Laundry Mountain, which is located just beyond Pile of Coats. Turn the corner and ta da you'll find the crumbly countertop still sticky from breakfast, the heart of the home.
Now listen. I have four small kids and adore every one of them. But it's no small thing taking care of this brood. The physical workload is brutal and sometimes we get a little behind.
That's why I prioritize. And I'm getting better at it. Here's what I've got going right now:
Looking kids in the eyes every day. And while I'm at it, making it a point to hug those same kids at least once when they're awake and snuggling in with them as they go to bed. Peppering our day with moments when I can say "I'm so glad you're part of our family." "I love it when you…" "You're a real helper/math star/awesome brother-sister." To me, feeling connected is the whole point of having a family, so I'm in.
Cooking fresh food we all enjoy. This is my wheelhouse, and a way to show my love. To instill healthy habits that will last. Also, I like eating good food and the only dish my husband prepares is plain spaghetti topped with sauce that rhymes with schmego. So…
Working.
Working out.
Training the new puppies. #stoppeeinginside #seriously
Taking dinner to my elderly neighbor whose wife is in the hospital.
Relaxing for an hour every night. This one's new and it's changing everything. At 9pm, you'll now find me curled up with glass of wine and either an inspiring book or a show so good it takes everything I have not to hit "okay" for another episode. (After I've already seen one episode, obviously. I'm not Amish.)
Maintaining a relationship with my husband that doesn't feel like this:
Notice you didn't see laundry on this list!
It's just not a priority. Don't worry. The kids have clothes. For heaven's sake, kids today have enough clothes to outfit an entire neighborhood 100 years ago. So, don't cry for the brood.
But even when I cross that off the list, I still get tired out sometimes.
That's when I turn to these never-fail recipes. So simple with such great results.
What to make for dinner when you're exhausted. With kids.
Minutes on the stove and a huge hit every time. (Bonus: Built-in veggie.)
Done in 20 minutes. And you don't even have to chop up any lettuce!
Our kids can't stop asking for this, and I totally understand why. Throw a pan of roasted broccoli in the same hot oven and dinner basically cooks itself. (P.S. Start with frozen broccoli and you won't even have to break out the cutting board until the pizza's ready.)
The longest part of this recipe is waiting for the water to boil. It's that easy to transform hunk of cheese and a box of pasta into a rich and creamy dish with cheese stretching off of every bite.
Picture a toasted turkey sandwich with melted cheese and crispy lettuce on top.
No lettuce? Our kids love apple jack sandwiches instead.
No interest in the oven? Make Your Own Sandwich Night is a no-work, smash hit every single time.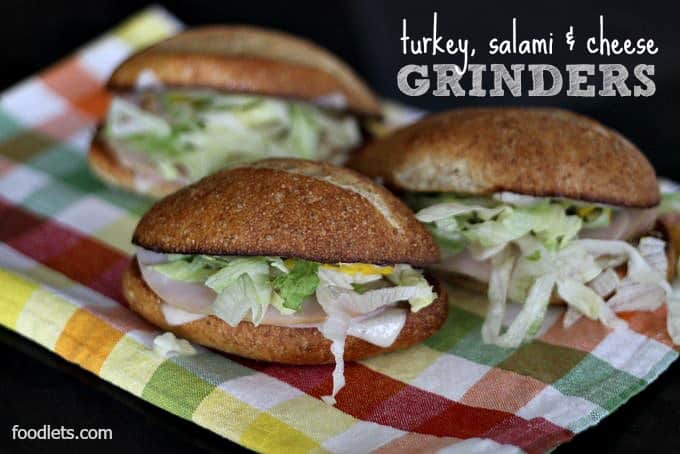 Full of fresh ingredients and kid-tested 4X, every one of our meals is accessible, doable and delicious! Here's the full recipe collection.
And don't forget to like Foodlets on Facebook and sign up for our newsletter (on the right side of this page) so you'll never miss a new idea.