I love this 2-ingredient chocolate frosting recipe so much.
It's a variation of a recipe I saw in the New York Times but I gave it a Foodlets update (which always means it's either faster, healthier or cuter and in this case, it's the second one. #healthierfoodforkids)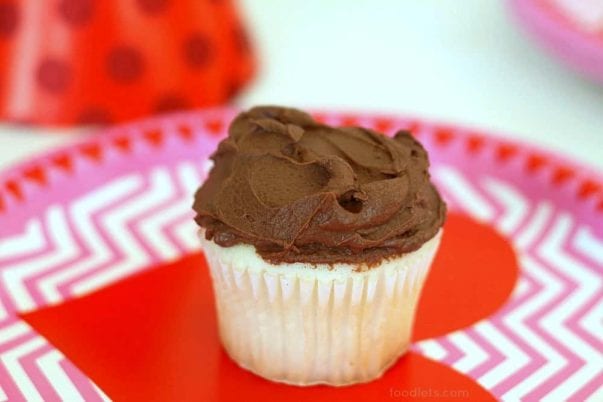 How to make healthier 2-ingredient chocolate frosting
Ready for the instructions? Because it's going to go quick.
Melt chocolate chips.
Mix in full fat Greek yogurt.
End.
The result is rich, creamy and tangy. Like cream cheese buttercream with a little protein punch.
And if you're not into tangy, or "lemony" as my kids described it, use milk chocolate chips instead of semi-sweet.
This 2-ingredient frosting was part of Estelle's Decorate-A-Cupcake birthday party this weekend.
Theoretically, each guest was invited to make two cupcakes: one to eat after lunch and one to take home. I probably should've been clearer about that before everyone started going to town on their cupcakes before lunch but you know, bygones.

The 2-ingredient chocolate frosting recipe that'll become your new favorite
Ingredients
1 cup chocolate chips (semi-sweet or milk chocolate)
1 cup full fat Greek yogurt
Instructions
Use a microwave-safe bowl to heat the chocolate chips for 30 seconds. Then another 30 seconds. Stir or heat for another 15 seconds until melted.
Allow the chocolate chips to cool off slightly.
Mix in the Greek yogurt.
Use immediately or store in an airtight container in the fridge. If using later, allow frosting to come to room temperature before trying to spread. It'll work much better!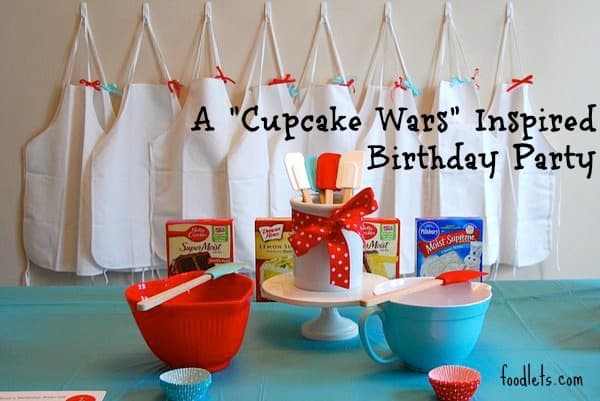 And don't forget to like Foodlets on Facebook and sign up for our newsletter (at the right side of this page) so you'll never miss a new idea.