When it comes to healthy breakfast ideas for kids, it's hard to do better than avocado toast.
Unless you put a hardboiled egg on top.
Ta da! Our kids' new favorite protein-packed breakfast: Egg & avocado toast.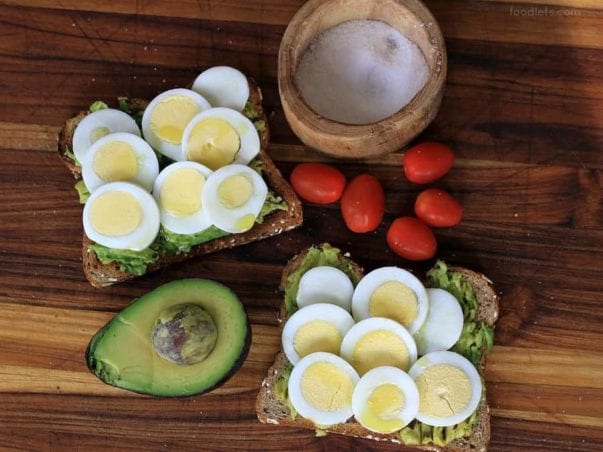 The whole thing comes together in minutes.
I always use Dave's Killer Bread because it's so hearty. I'm telling you, a slice of bread feels like a MEAL. Plus it's jammed full of all the things you want your family to eat and non of the stuff you don't.
Smash a ripe avocado on top with a fork, then slice an egg to go on top. I use an egg slicer, which seems like an extravagance but it changed my life and I'll never give it up. (You could try a knife but you'll never get as many slices out of a single egg.)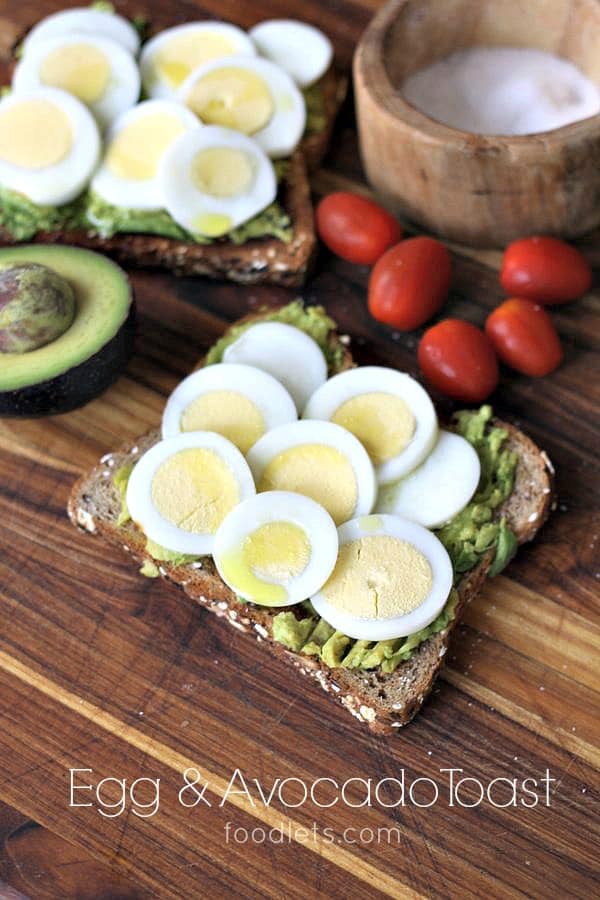 Drizzle a little olive oil and sprinkle a touch of salt. Voila.
A breakfast people will cheer for. Seriously.
This is what George (age 4) said when I handed him a slice yesterday: "Yum. YUM!"
Don't miss another tip or recipe! Subscribe to the Foodlets newsletter on the side of this page (or the bottom if you're on a phone) and like us on Facebook.