This may be one of my favorite school lunch ideas of all.
Slice a baguette, then pile on the toppings to make instant open faced sandwiches the whole crowd loves. Not bad for about 2 minutes' work.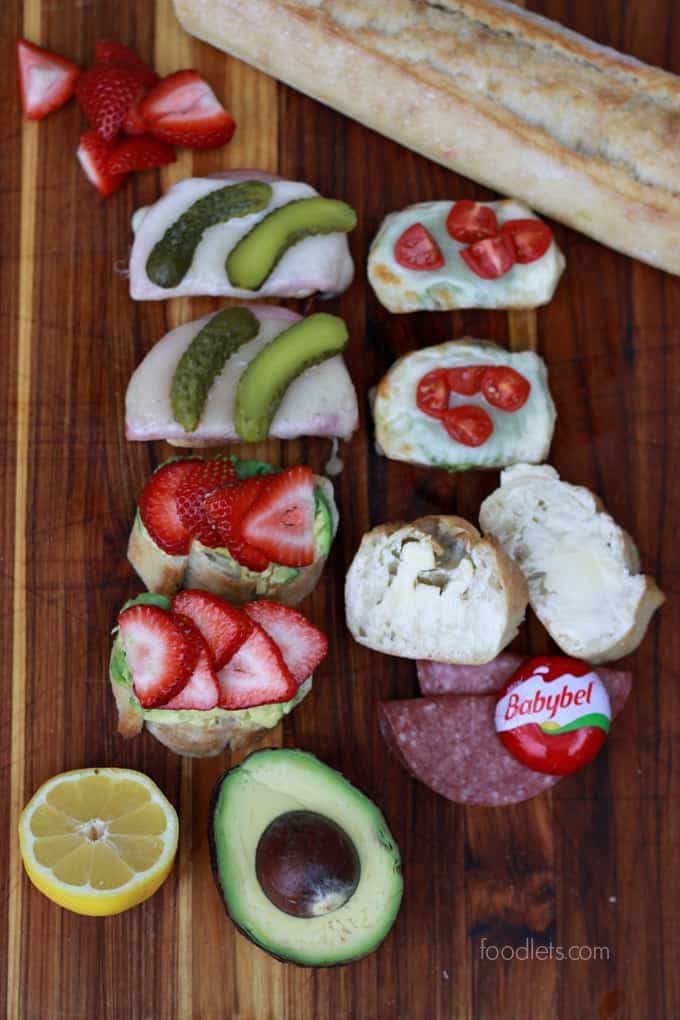 BROILED BAGUETTE MINI SANDWICHES
Ham & Baby Swiss with Sliced Pickles
Instructions: Fold a piece of ham (I like the nitrate-free kind), then top it with half a slice of Baby Swiss cheese (which has a less intense flavor than regular Swiss). Put in the broiler for one minute. Top with sliced baby dill pickles.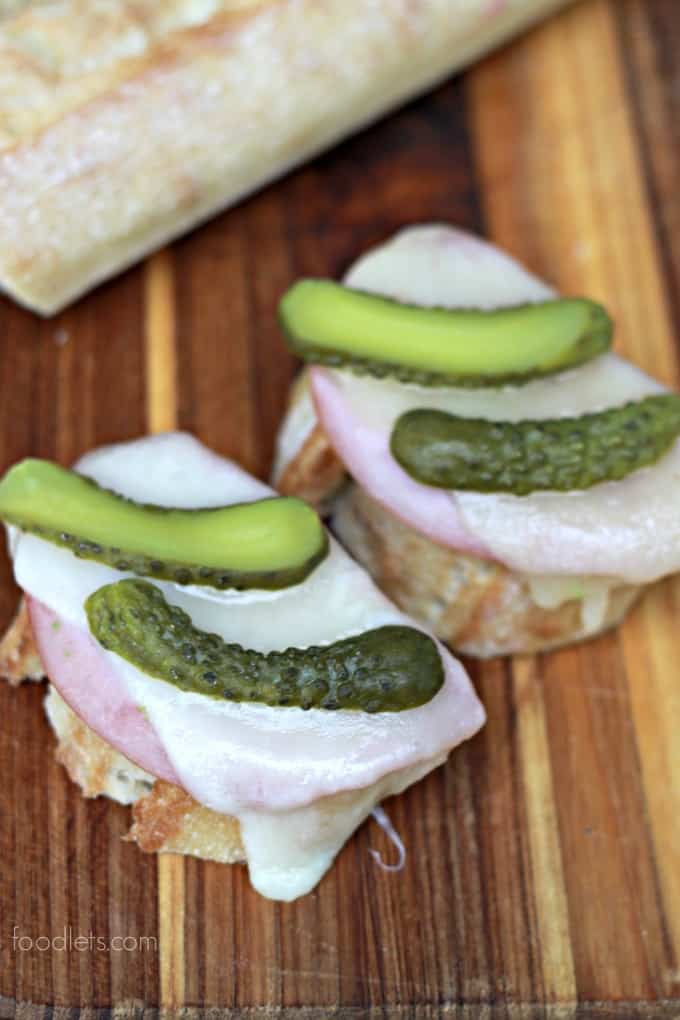 Pesto and Mozzarella with Diced Tomatoes
Instructions: Slather a bit of fresh pesto on a sliced baguette, top with half a slice of mozzarella and broil for one minute. Add diced tomatoes.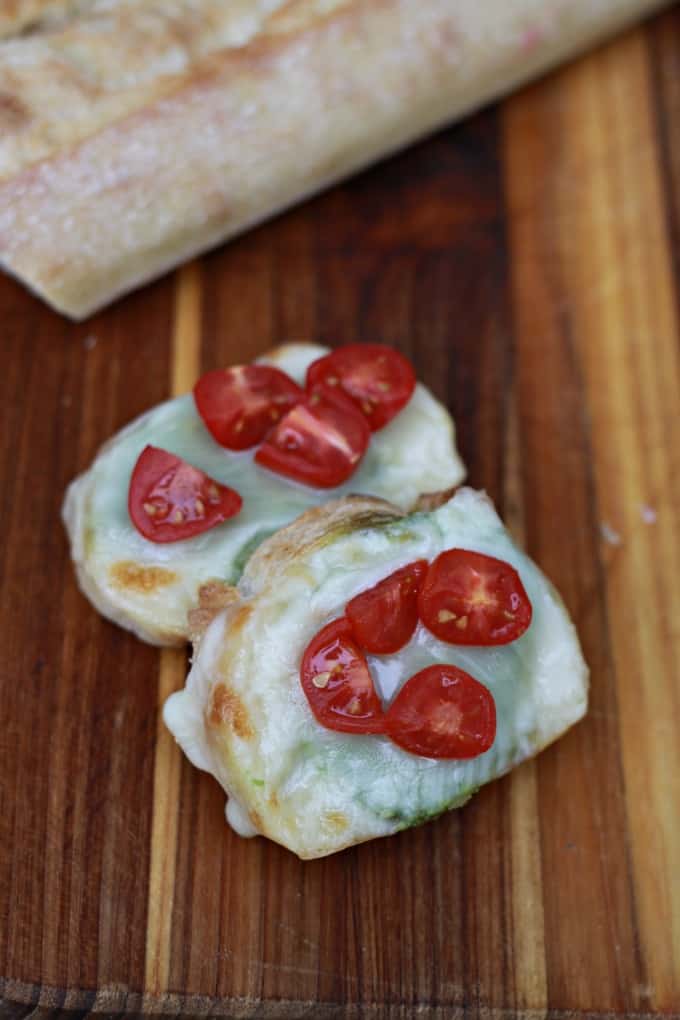 NO BAKE BAGUETTE MINI SANDWICHES
Avocado & Strawberry 
Instructions: Just mash an avocado, sprinkle on a little freshly squeezed lemon juice then layer sliced strawberries on top. (Tip: Use an egg slicer to get thin slices instantly!)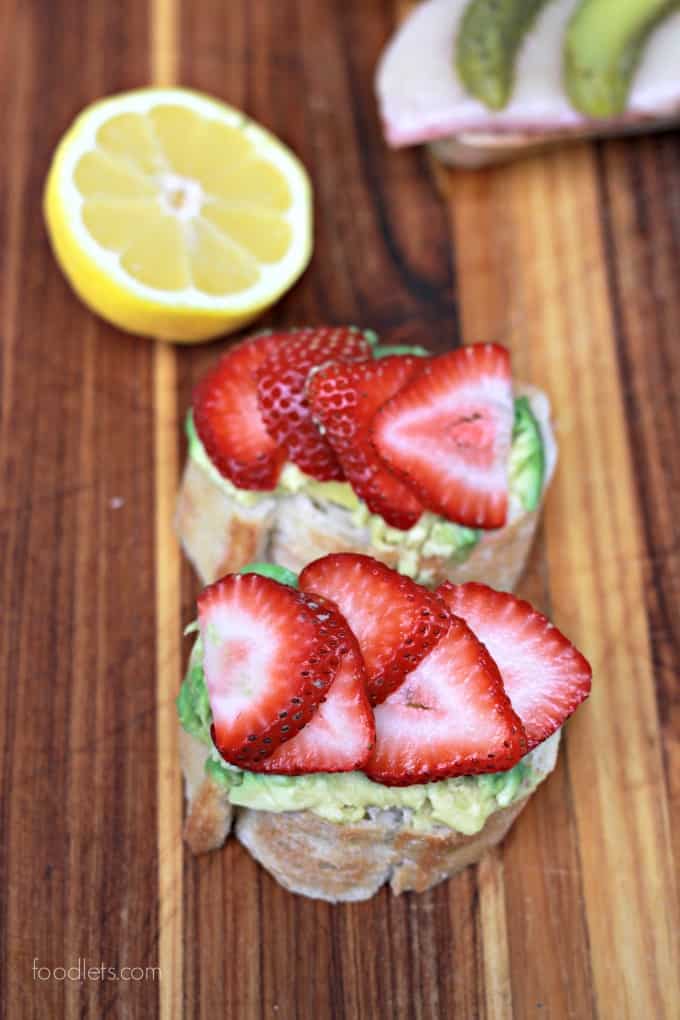 Salted Butter with Salami & Cheese
This one's the easiest — and maybe my kids' favorite. Soft butter goes right on top, with a couple slices of salami nestled alongside. Tuck in any kind of cheese and lunch is on its way.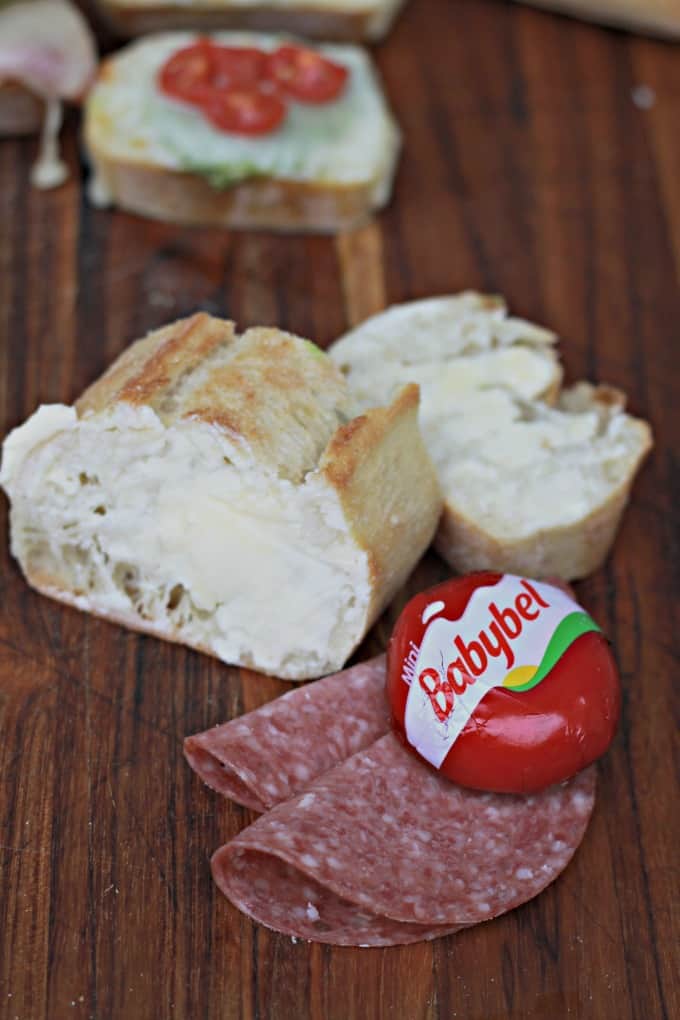 Want more school lunch ideas? Check out all the favorites from the four lunch boxes I pack every day…