When my soon to be 8-year-old asked for Homemade Sloppy Joes as her birthday dinner, I knew we had a hit!
You know that very distinctive flavor of a good Sloppy Joe? The one I remember as a kid came out of a can, but man I loved that stuff. It turns out that you can recreate those tangy flavors with fresh ingredients in just a few minutes.
The secret to the perfect plate of Sloppies is three things: bell peppers, a splash of vinegar and a quick glug of Worcestershire sauce.
TIP: I usually serve ours on slider rolls. The portion is perfect for small kids plus the size is easier for little hands to hold.
Here's how you can make your own tonight…

Homemade Sloppy Joes
Ingredients
1 tablespoon olive oil
1 pound ground beef or turkey
1 onion, finely diced
1 bell pepper, diced
½ teaspoon salt
1 16-ounce can tomato sauce
1 teaspoon vinegar
2 teaspoons Worcestershire sauce
Instructions
Brown ground beef or turkey in olive oil for about 5 minutes on medium-high heat.
Add onion and pepper. Sprinkle with salt and cook until soft, about 5 minutes. Stir often.
Stir in tomato sauce, vinegar and Worcestershire sauce.
Add ½ cup water and cook until the mixture reduces to a thick and rick texture, about 15 minutes.
Serve over rolls.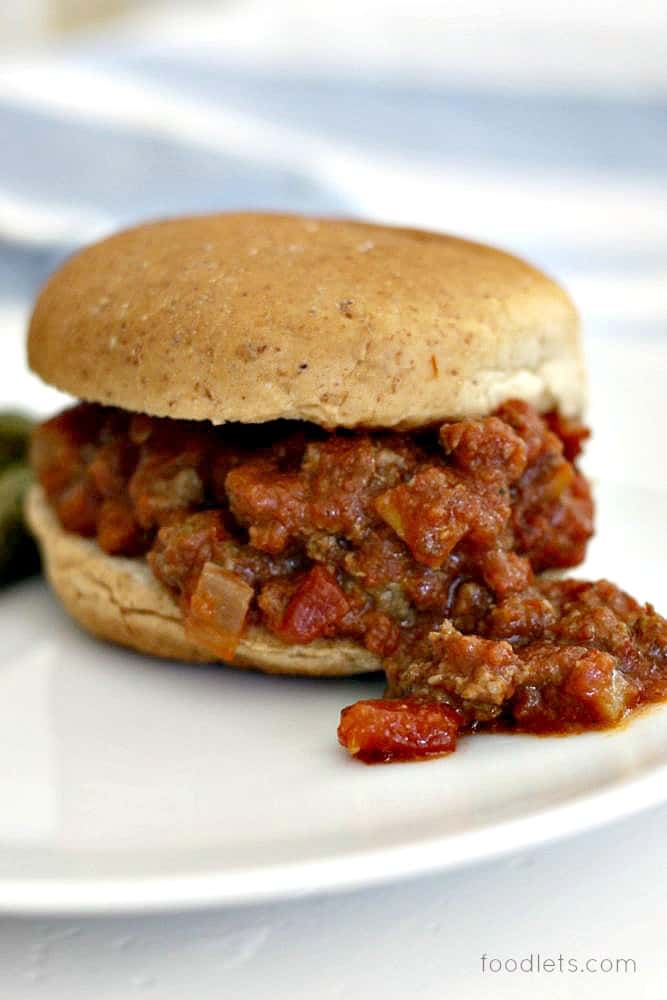 Want more fast and fresh dinner ideas kids love? Here are just a few of our favorites: