There is so much zucchini bursting out of my garden right now! The only question I have is…
How do I get the kids to enjoy zucchini?
They'll eat it, sure. My kids are pretty good sports about food. (And we've worked at this for a LONG TIME, at one point even posting the 6 Food Rules that Changed Our Lives right on the wall. With tape.)
But which recipe makes these garden fresh zucchini so scrummy they actually like it?
This one!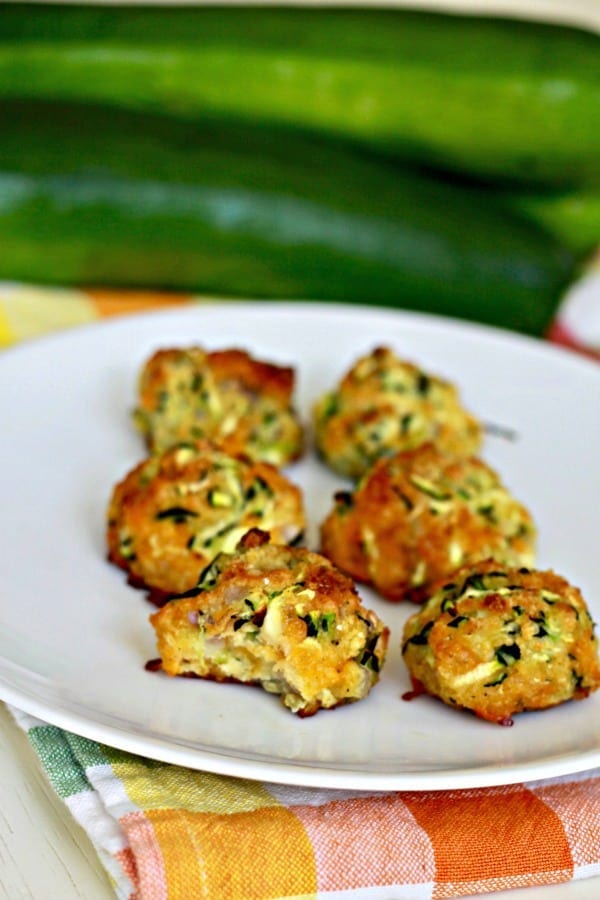 These cheesy zucchini bites require only a few ingredients and best of all, here was the review from ALL the rascals:
"I don't like it. I love it!"
That's one of their favorite lines.
And I kind of dig it too.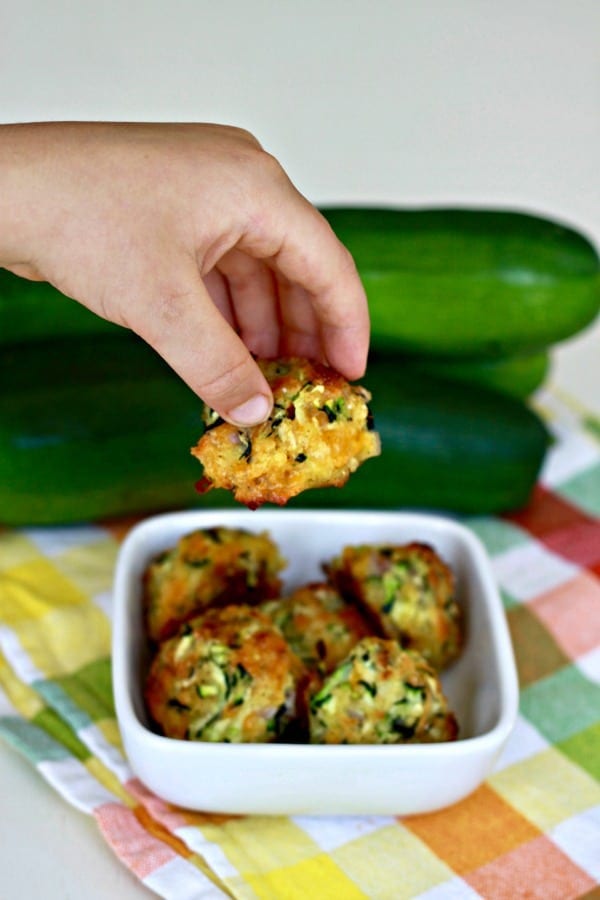 If you're looking for an easy recipe full of vegetables that your kids will actually love, start shredding a zucchini now.
And while you're at it, try one of our four kids' other favorite zucchini recipes: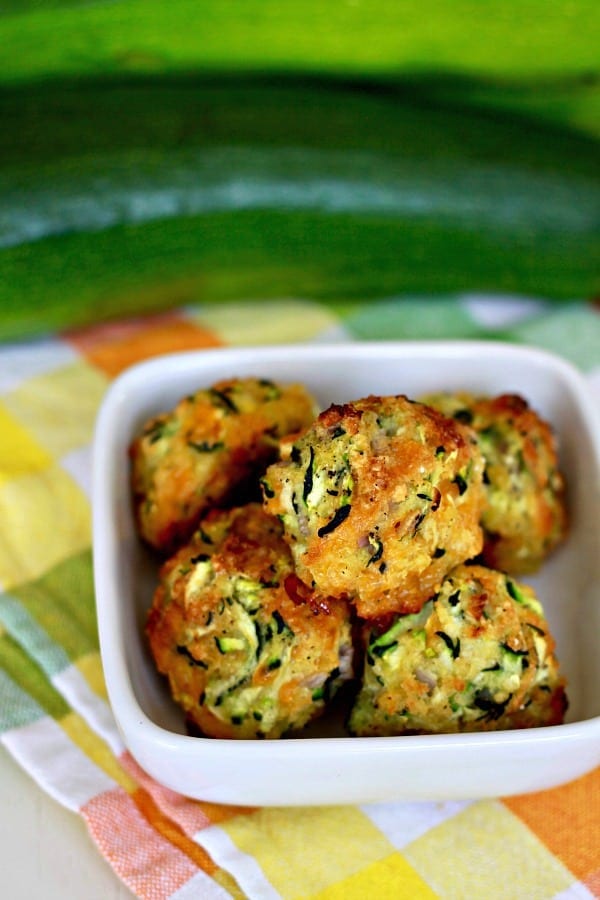 Or get started with this crowd pleaser right now.
Print
Cheesy Zucchini Bites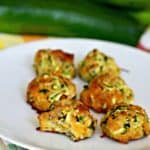 Ingredients
2 cups shredded zucchini
1 cup panko breadcrumbs
2 eggs
1 cup shredded sharp cheddar cheese
1 shallot, minced
2 teaspoons garlic powder
1/2 teaspoon salt
4-5 cracks of fresh pepper
olive oil
Instructions
Preheat the oven to 400 degrees F.
Remove some moisture from the zucchini: Working over the sink, put your shredded zucchini on a couple of paper towels and squeeze until most of the liquid comes out.
Add all the ingredients together in a large bowl–EXCEPT the olive oil. Use your hands to mix together and start assembling 2-inch balls. Press hard with your hands to create the balls.
Place the balls on a baking sheet lined with parchment paper.
Drizzle the balls with olive oil and bake for 25 minutes.