You know how kids are experts at devouring fresh fruit in seconds flat?
I've found a way to make a few slices of fruit go farther and last a little longer: Freeze the whole darn thing.
Enter, fruity lemonade popsicles.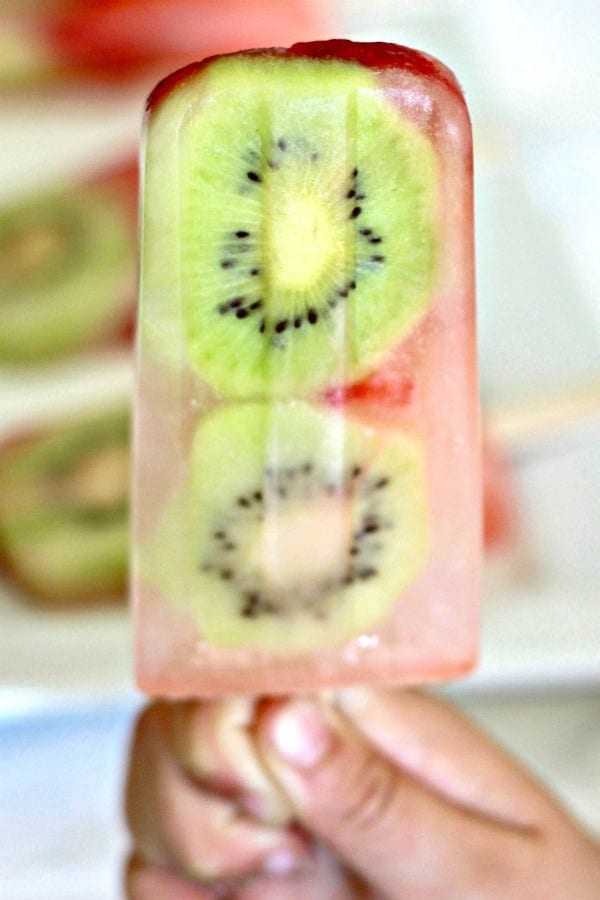 Just fill a popsicle mold with fruit, then pour on enough lemonade to get ALMOST to the top.
But do not under any circumstances fill it all the way because when you insert the stick you will most certainly have a sticky mess when the whole thing overflows.
And it will. Every time. #experience
Freeze for four hours and serve to every hot and thirsty rascal you know.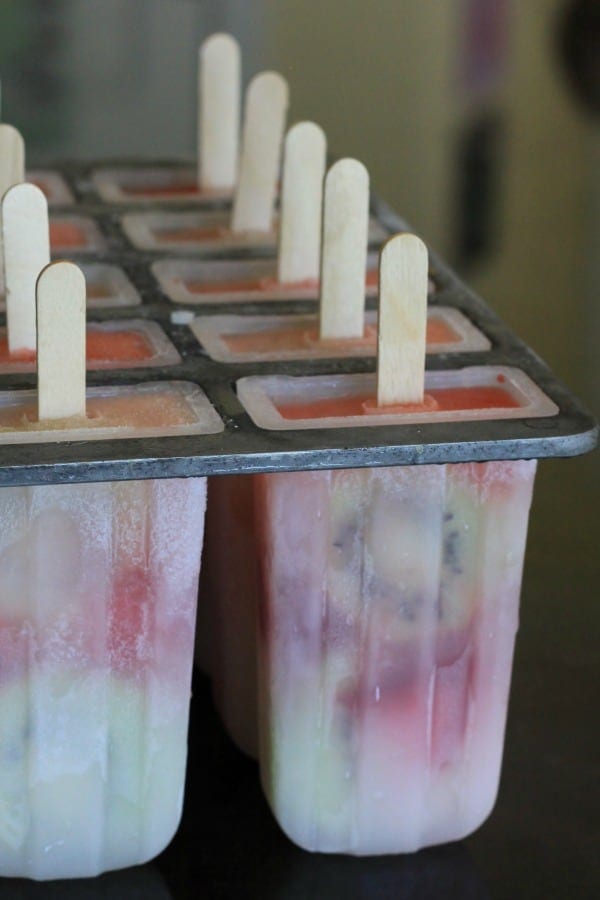 This is my favorite popsicle mold. It's super sturdy, holds 10 at a time and the final result is nice and big, practically like store-bought…only fresher.
This post contains affiliate links.