It's just that time of year.
Nothing in the whole wide world makes a more refreshing snack than a homemade popsicle.
But these have a little something special going for them.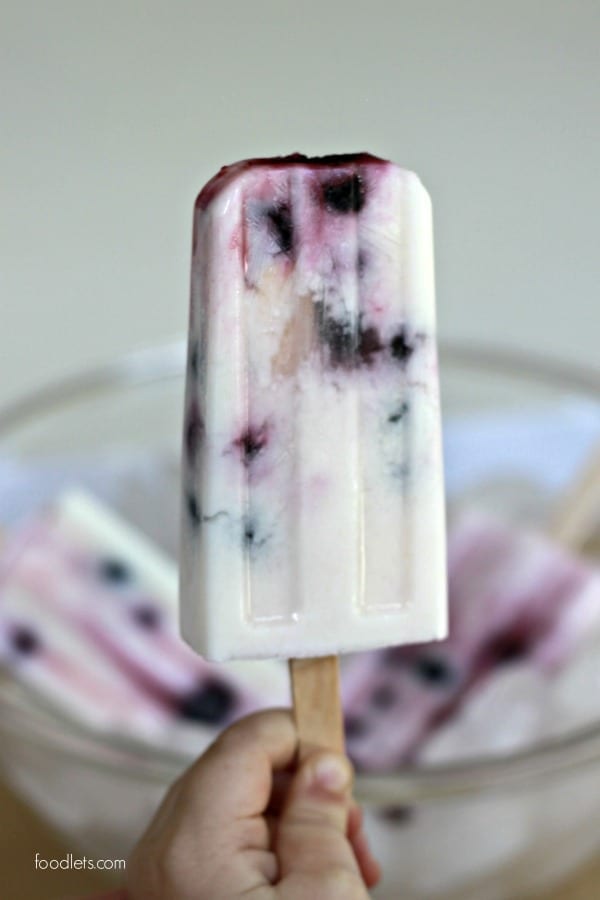 They've got the rich flavors of coconut cream pie, blended together for a velvety base. Then pop, pop, pop come the blueberries! Each bite is basically a flavor explosion.
If you're into that kind of thing.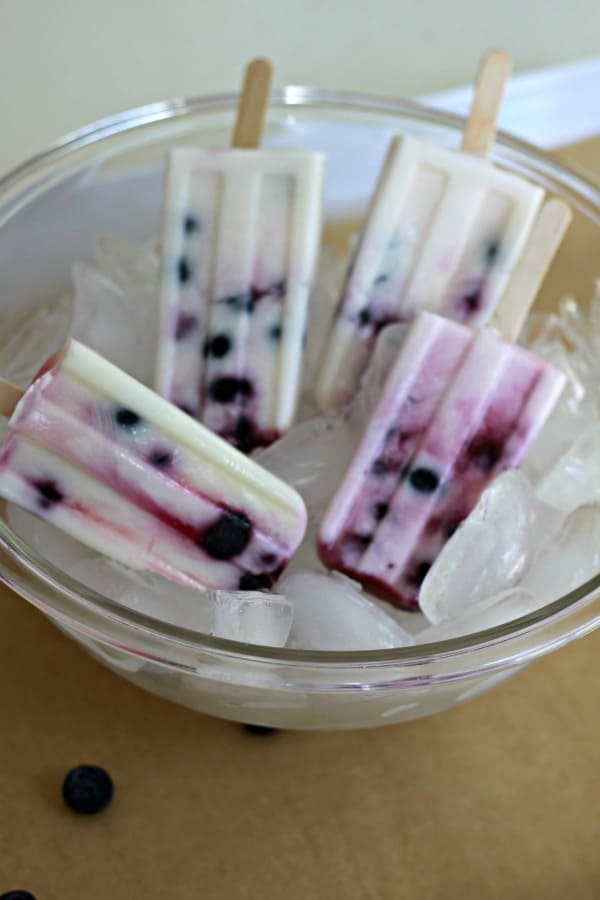 How long does it take popsicles to freeze? I like to make something like this in the morning and plan on serving it after lunch as a pre-dinner snack. Otherwise, it's ideal to whip up a batch at night (when the unsuspecting rascals are asleep) and serve them popsicles for a morning snack.
And no one has ever enjoyed an icy popsicle more than my new team of puppy walkers. We take our crazy 6-month-old puppies for a big walk every morning and by the time we're back, a cold shot of coconut cream pie just about hits the spot.

Coconut Pie Popsicles with Blueberries
Ingredients
1 cup Greek yogurt
½ cup shredded coconut
¼ cup coconut water
1 pint blueberries (or about 2 cups frozen)
Instructions
Blend the yogurt, coconut and coconut water in a blender until smooth.
Drop a couple of blueberries into the bottoms of your popsicle molds.
Fill with the yogurt mixture (the molds should be about ⅔ full).
Add blueberries until the molds are ALMOST full.
Insert sticks and freeze for a minimum of 4 hours.