I made a double batch of these chocolate graham crackers for Birthday Season this year.
One batch of chocolate graham crackers for Violet's preschool party.
One batch for George's.
Same school, different classes, different days. Since George's celebration was a week later than Violet's I just popped his whole batch into the freezer and brought them out on the day of his celebration. Not a crumb worse for the wear.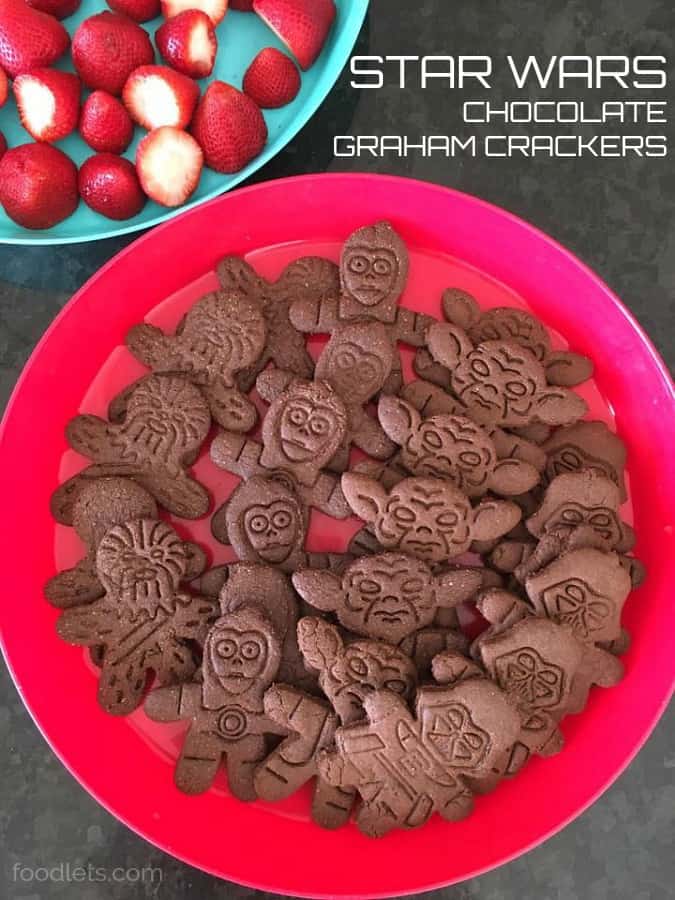 We're on a pretty major Star Wars kick around here, with a whole Star Wars birthday party devoted to the theme. But absolutely any cookie cutter would work. We happened to use our new Star Wars cookie cutters, which were adorable and fun.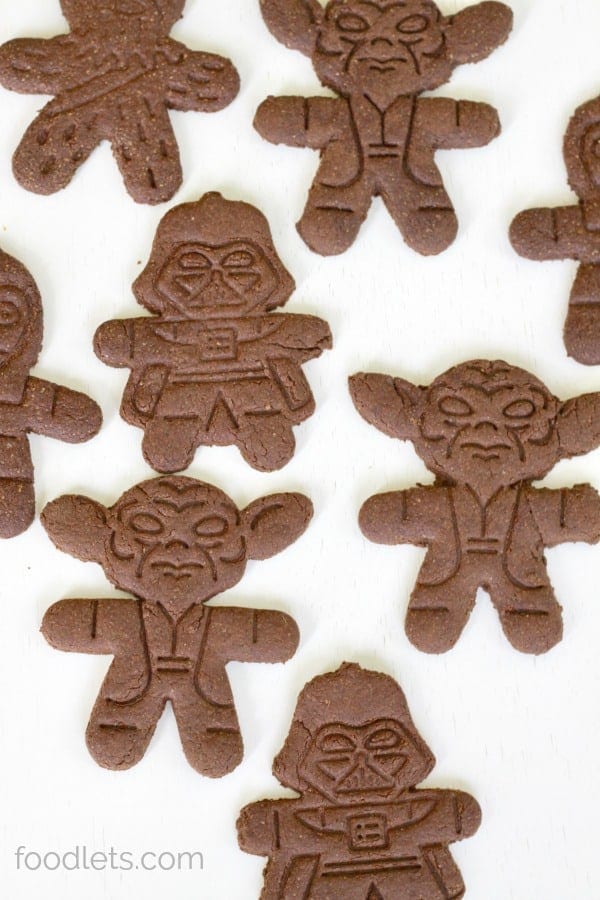 Chocolate Graham Crackers
I found graham flour at Walmart but if you don't have it, substitute regular flour, whole wheat or a blend of the two. It'll still turn out great!
Ingredients
2 cups graham flour
½ cup unsweetened cocoa powder
½ cup dark brown sugar, packed
3 tablespoons ground flax seed
½ teaspoon salt
1 teaspoon baking soda
½ cup butter, chilled & cubed
¼ cup honey
¼ cup water
Instructions
Combine the flour, cocoa, sugar, flax seed, salt and baking soda in a food processor.
Add butter and pulse until it forms a coarse mixture, like sand.
Add honey and water then mix until everything is completely combined.
Remove the dough from your food processor and separate into two balls. Roll one ball in between two pieces of parchment paper until it's about ¼ inch thick. (Keep the other ball in the fridge while you work with the first.)
Cut out your shapes and bake on a baking sheet lined with silicone or parchment.
Bake at 350 degrees F for about 15-18 minutes, depending on the size of your cookie cutters.
Store in an airtight container for up to a week or in a zip-top bag in the freezer for 3 months.