When George told me he wanted to have a Star Wars birthday party for his fifth birthday, I started searching the interwebs ASAP.
The goal: Easy but adorable ideas a real lady with lots of small children could actually pull off.
These adorable storm trooper cupcakes were the easiest — and possibly most fun — part of the party.

All you really need are regular marshmallows, cupcakes and an edible marker. This is the pack I used and it was SUCH A BREEZE. I thought I'd need several so I bought the multi-pack but for the 36 cupcakes, I only needed one.
Next time I'd probably get the edible markers in primary colors because there's a black one plus more options for future projects.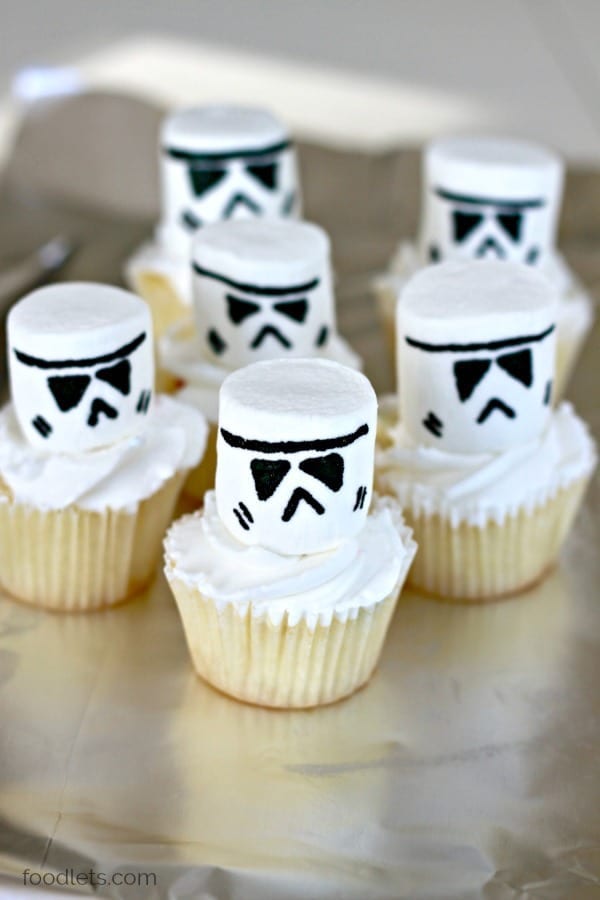 At the party we also served a bunch of other kid-friendly fare. With little Star Wars names. (But what in the uglification is going on with that tape you ask? #windproblems)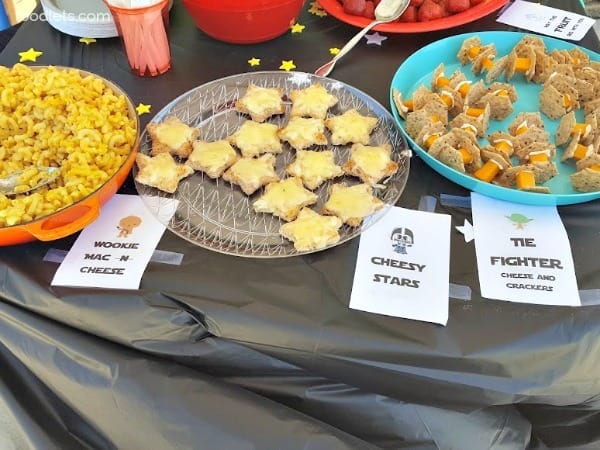 We also made light sabers out of pool noodles. Yes, that's tape. (And 2 episodes of The Americans on Amazon Prime.)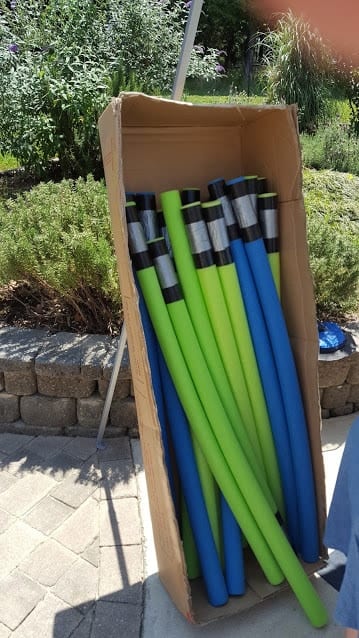 And ordered a Death Star beach ball. As one does.
There were SO MANY FUN THINGS TO GET ON AMAZON that it was hard to contain myself. But I usually think less is more for kids' parties. Just a few nods to the fun go SUCH A LONG WAY with the Under 6 crowd.
Like this Jell-o that I put a tiny Han Solo action figure in.
Seriously the highlight of the party.
The last thing we did was free. I made a station on Pandora, just by typing in "Star Wars soundtrack". All afternoon we listened to dum-dum-dum, da-da-dum, da-da-dum… plus tons of other songs that fit right into the intergalactic theme.
But don't think it stopped there.
No.
Because there was also the school celebration.
For George's preschool snack, we put together a batch of homemade chocolate graham crackers, using my new Star Wars cookie cutters.
It took a little time, but they were so yummy and so cute, I'd do it all again in a heartbeat. Here's the recipe: Chocolate Graham Crackers.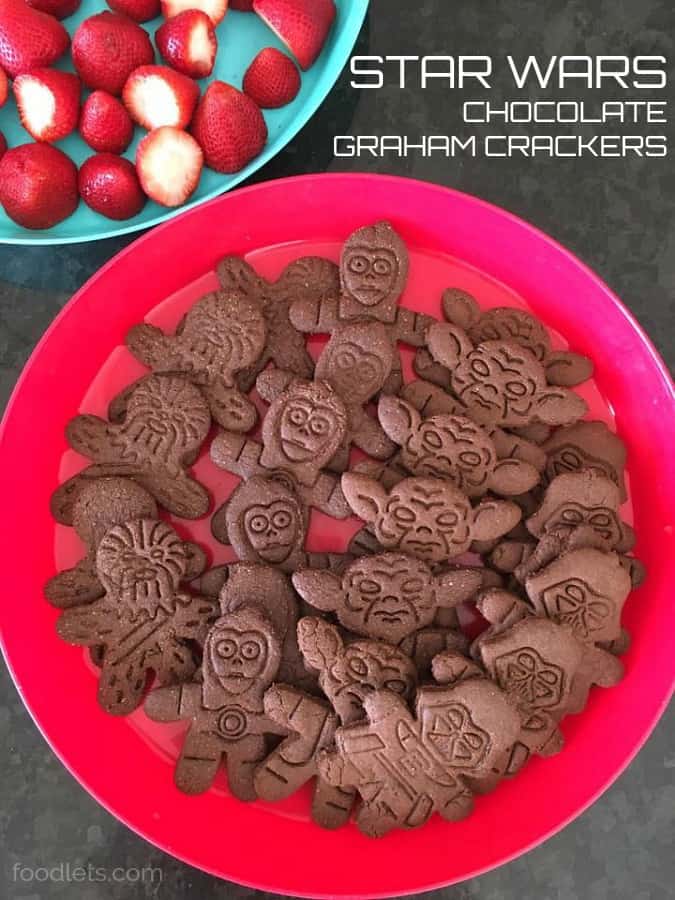 May the fun be with you.
This post contains affiliate links.