I'm always looking for new ideas when it comes to healthy snacks for kids.
And starting this fall, those healthy snacks need to be portable. Because I caved.
Three of my four kids are starting after-school activities this year. Between two dance classes and one after-school basketball program, the next nine months will basically be "Where are my tights?" on a weekly loop.
Where does that leave us?
With seriously hangry children at 3:30pm. For a year.
But don't worry. I have a plan: When I pull through the school carline in my Honda-turned-Dance Shuttle you know it'll be loaded down with their favorite new healthy snack: chocolate chip-cranberry oat cups.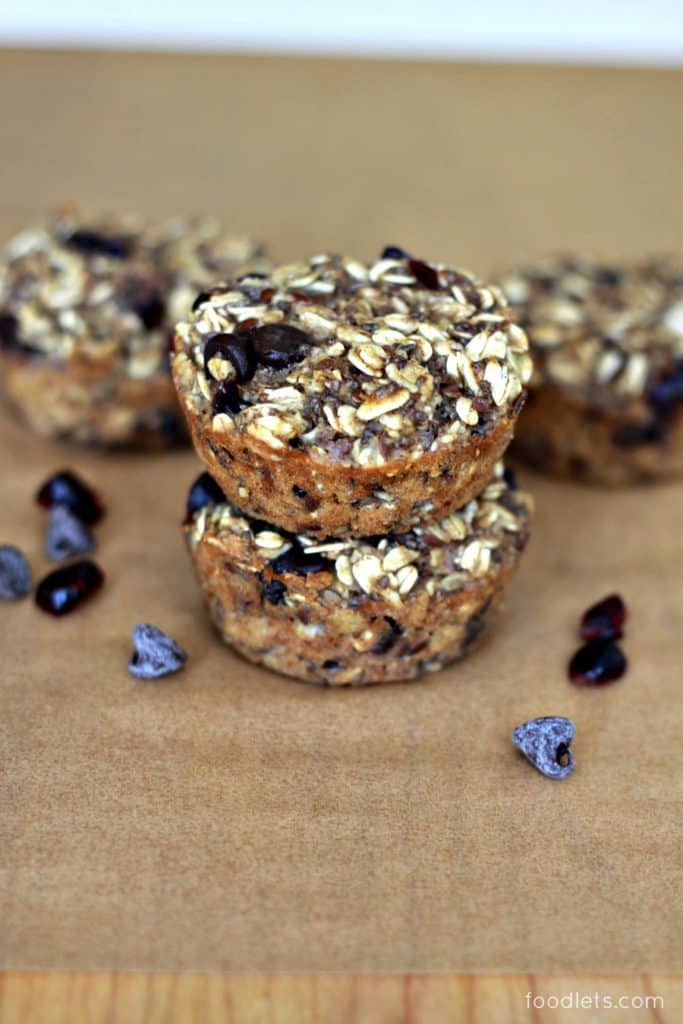 What's special about these chocolate chip oat cups
No banana: Oat cup recipes are ALL OVER Pinterest but every last one of them seems to have something in common: At least one banana. That's a non-starter with my first grader, who has tried to embrace bananas. If only they smelled different, and tasted different, she explained to me, then bananas would be fine. So we used applesauce. Unsweetened applesauce makes the perfect substitution and for extra convenience, I just raid the kids' snack drawer for a handy pre-measured half-cup.
Tons of healthy ingredients: Our oat cups are packed with good-for-you ingredients like chia seeds and ground flaxseed. Both have lots of omega 3 fatty acids (brain and mood food!), antioxidants (cancer prevention!) and fiber (well, you know).
This recipe could be any flavor. Our simple oat cup recipe is a versatile as a toddler's mood: they could be anything and maybe many things all at once! Add chocolate chips and dried cranberries like we did, or cinnamon and apples like we have before. Banana chips (of course, only if you like them), dried apricots, almonds or walnuts would also be delicious. Think of this recipe as a base and add any toppings you and your crew enjoy.
How to make chocolate chip oat cups with cranberries
Just mix everything together in one big bowl. No fussy sifting or beating required.
Use an ice cream scoop to fill your non-stick muffin pan all the way to the top. Or better yet, have the rascals do it.
Cool on a wire rack. Store in an airtight container in the refrigerator or freezer.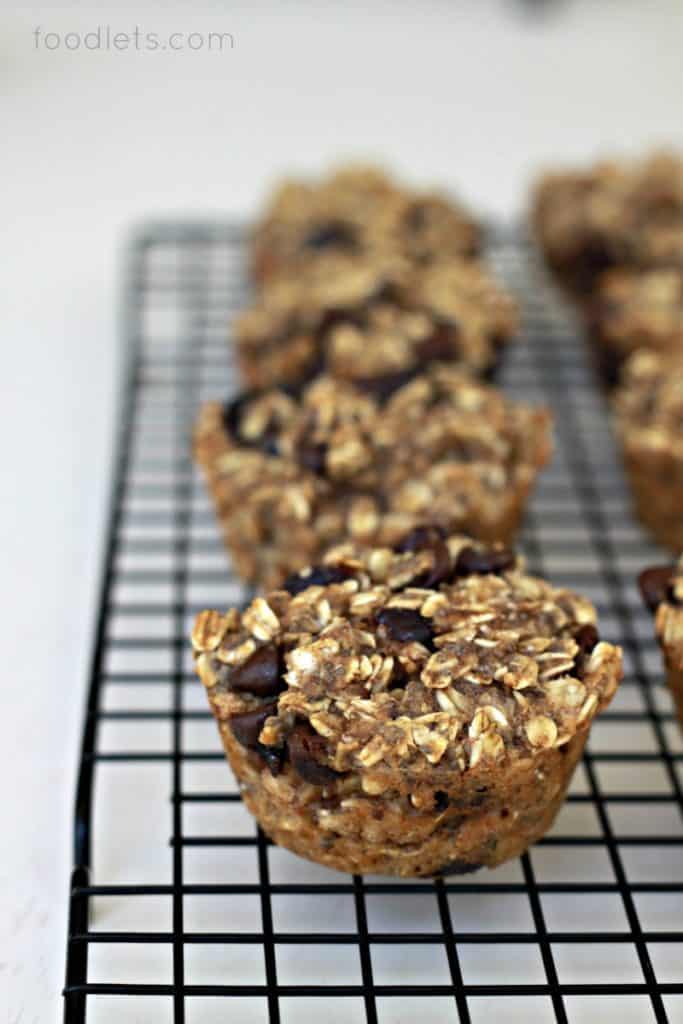 This recipe makes an even dozen of so double it if you want to freeze a whole batch of healthy snacks for later. Store in minivans as needed.

Chocolate Chip-Cranberry Oat Cups
Healthy snacks for kids just got a lot easier! We used chocolate chips and dried cranberries but you could use any combination of fruit, nuts or treats you like: dried banana chips, diced apples with cinnamon... the options are endless but this base works every time!
Ingredients
2 eggs
½ cup applesauce
⅓ cup brown sugar
2 teaspoons vanilla
3 teaspoons cinnamon
½ teaspoon salt
2 teaspoons baking powder
3 cups old-fashioned oats
1 cup milk, any kind you like to use
¼ cup chia seeds
¼ cup ground flaxseed
½ cup chocolate chips
½ cup dried cranberries
Instructions
Mix all ingredients in a large mixing bowl.
Coat a nonstick muffin pan with cooking spray and fill each cup to the top.
Bake at 350 degrees F for 20 minutes.
Cool on a wire rack and store in the refrigerator (up to 1 week) or freezer (up to 2 months).
Want more
snack ideas to go
? If you liked our chocolate chip oat cups, you'll love these simple, kid-tested recipes, full of fresh ingredients: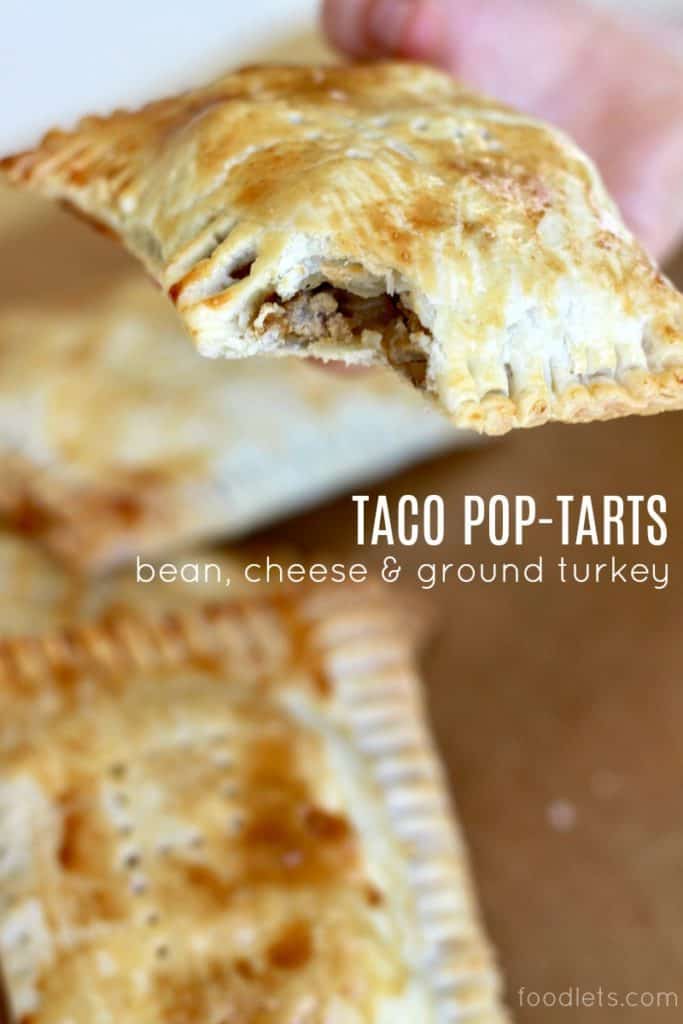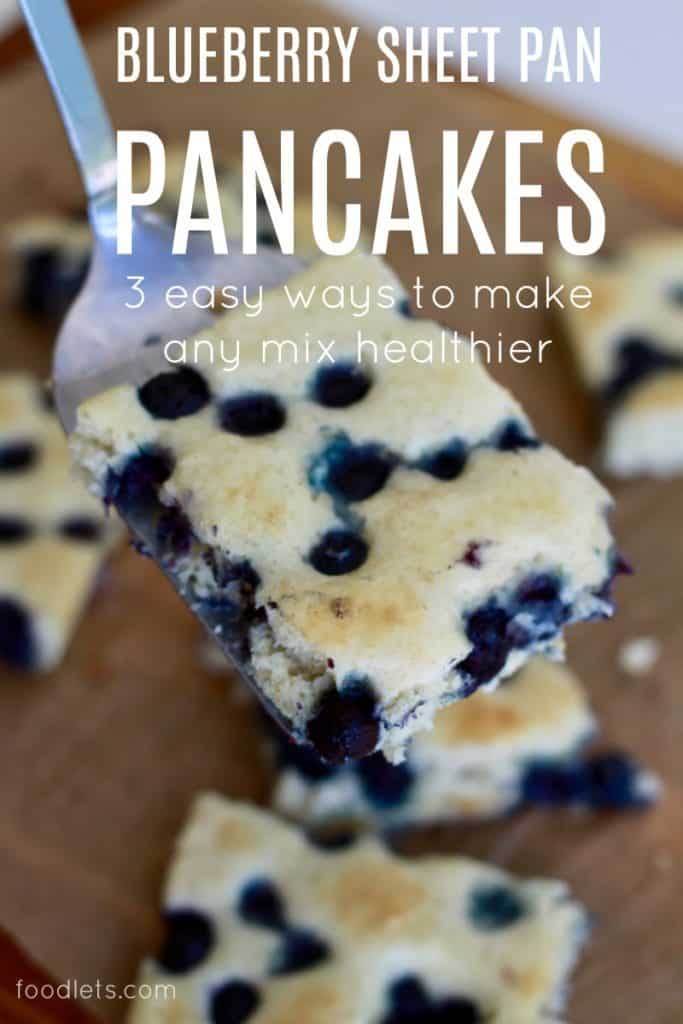 This post contains affiliate links. When you purchase something by clicking on them, Foodlets receives a small commission to help offset the cost of operating this blog. Thank you!