These "candy corn" breakfast parfaits are such a hit but that's not the best thing about them.
They're so easy! But that's not it either.
These candy corn breakfast parfaits are made out of fruit and Greek yogurt with a hit of whipped cream on top. They're THE cutest way to start Halloween on a healthy note.
That's the best part.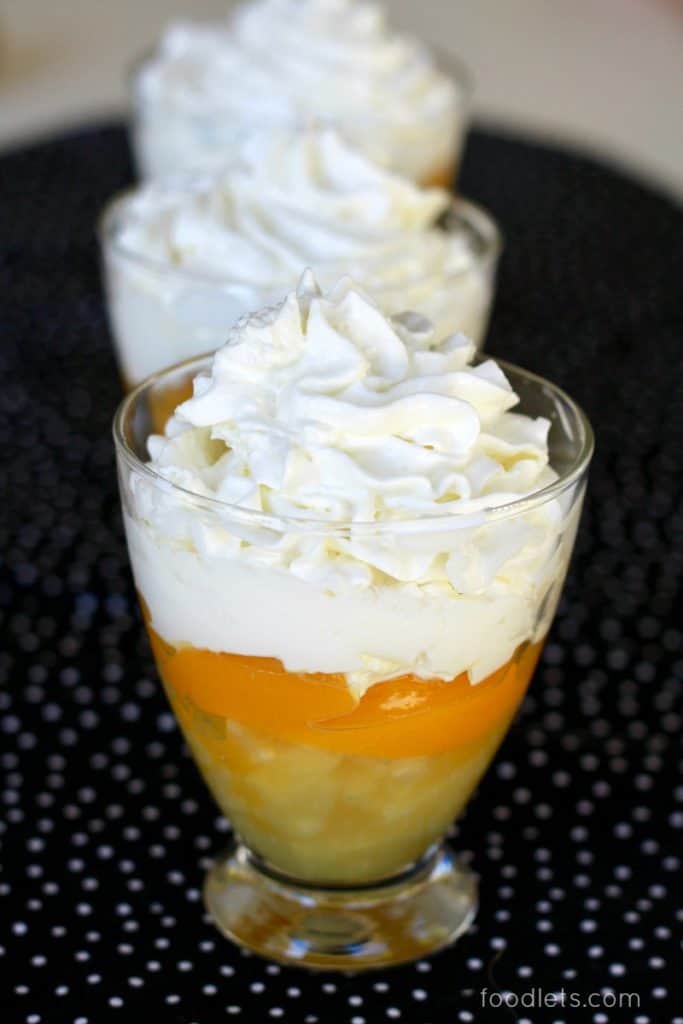 How to make candy corn breakfast parfaits
Layer yellow fruit in a glass or jar. This could be:
Pineapple (fresh, frozen or canned)
Fresh banana slices
Add a layer of yellow fruit. This could be:
Peaches (fresh, frozen or canned)
Canned mandarin oranges
Mango (fresh or frozen)
Top with a creamy layer of Greek yogurt.
Add a dollop of whipped cream for good measure.
This is my 3yo enjoying her parfait but here's the review from my 8yo:
"The tanginess of the pineapple mixes with the creamy yogurt and whipped cream in the BEST way. It's so good all together!
Tangy. That's the right word, isn't it?"
Yep. I think so!
Here's to a delicious Halloween!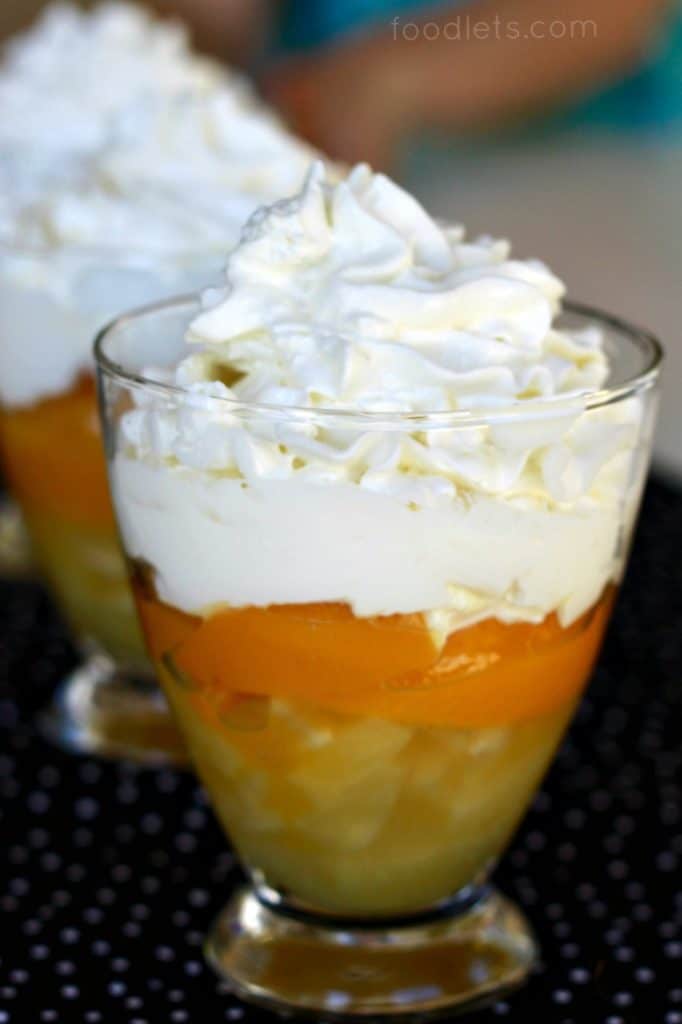 ps. For more yummy ways to kick off Halloween at your house, try our Pumpkin Spice Breakfast Cookies or Spooky Green Smoothies!