What do your kids do on Thanksgiving day? I like to put mine to work with food crafts that keep them in the kitchen, but not quite under foot.
I've been looking on Pinterest for inspiration and of all the Thanksgiving projects we've tried, these chocolate turkey pretzel sticks are the best combination of easy and adorable.
What you need to make chocolate turkey pretzel sticks
Pretzel sticks
Chocolate chips
Candy corn
Candy eyeballs (you could substitute M&Ms but the effect really is adorable with the real thing!)

How to make chocolate turkey pretzel sticks
Melt about 1/2 cup of chocolate chips in a microwave-safe bowl in 30-second intervals. Stir after 60 seconds. It'll probably take about 90 seconds, total, to melt completely.
Use a spoon to drop a little pool of chocolate on the parchment paper.
Arrange 7 candy corns on the chocolate.
Dip one end of a pretzel stick in the remaining melted chocolate.
Place the chocolate-dipped pretzel stick on the candy corn.
Add eyes.
Make a nose by cutting a candy corn. (Some of ours didn't have white on the tip so we used a few yellow ends and a few orange ends too.)
Refrigerate for 10 minutes and they're done!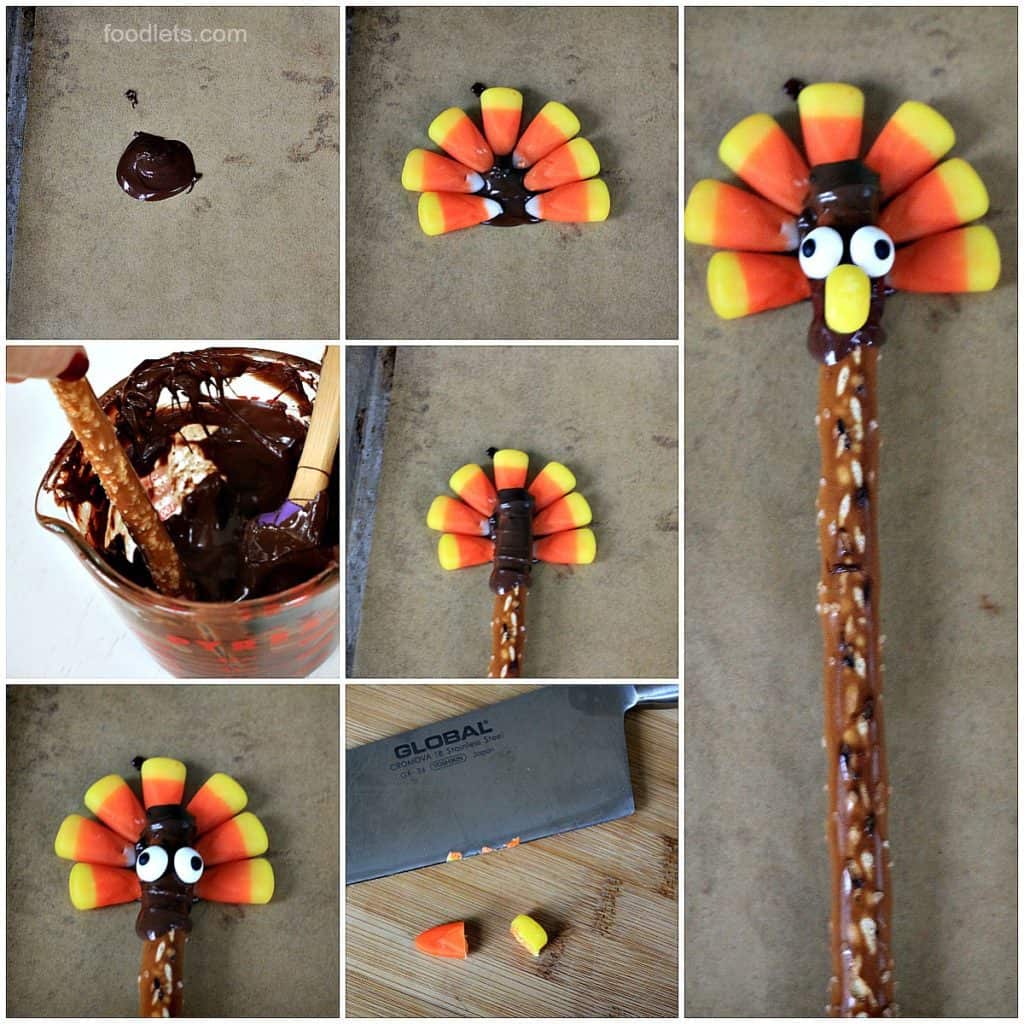 They were so much fun to make. I showed my kindergartener and preschooler how to make the first one, then they made their own.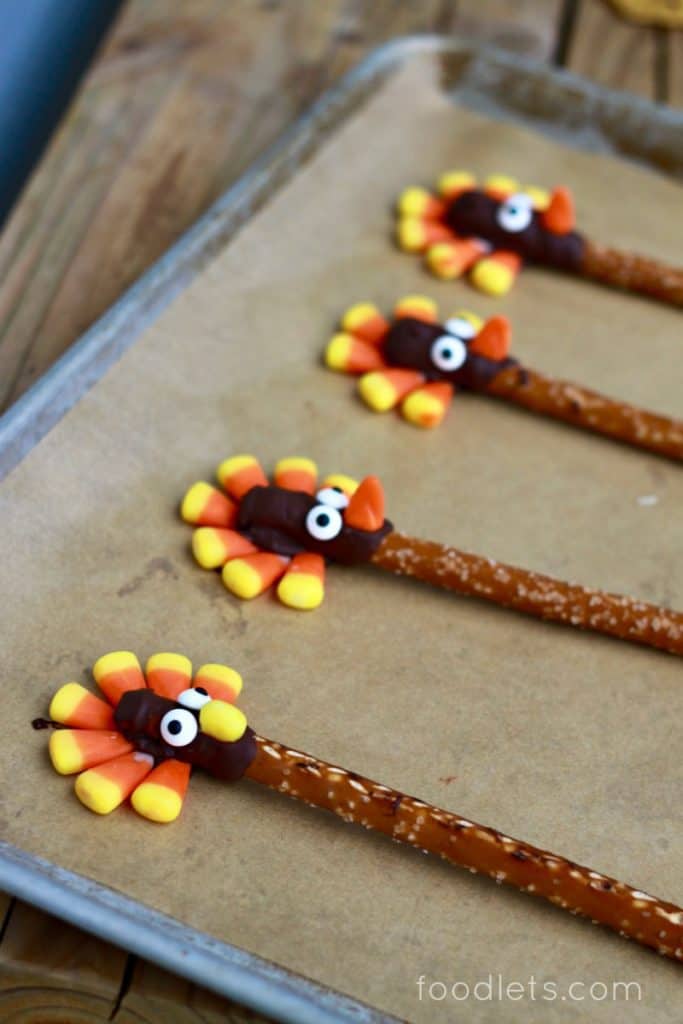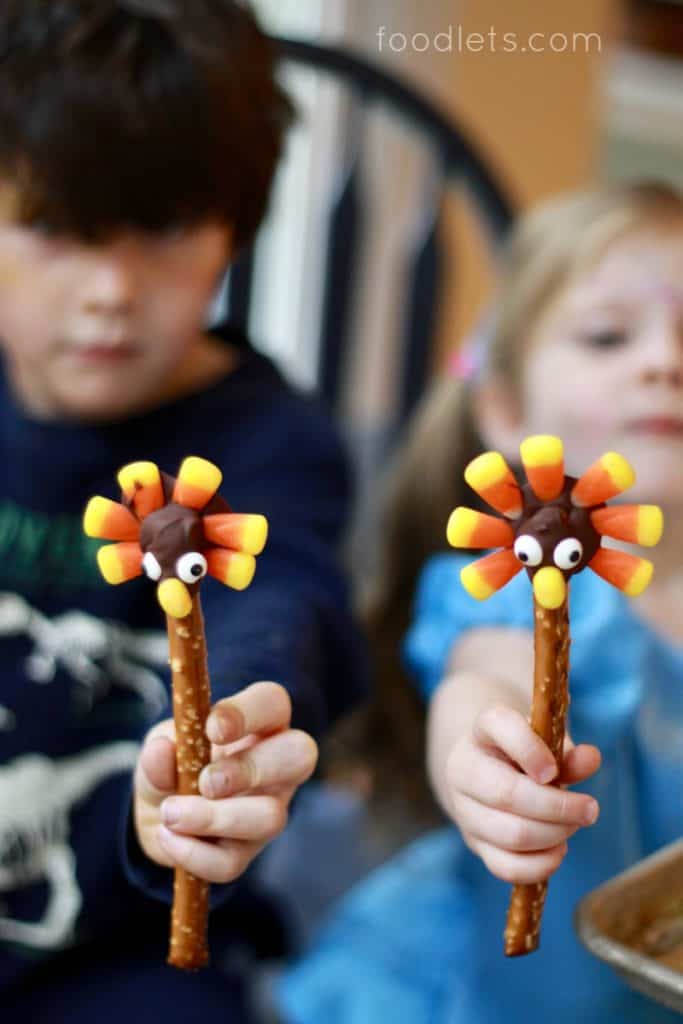 ps. There's more where these came from! Get all of our fun Thanksgiving ideas for kids here.