If you've got bigger kids, this is the sweetest Thanksgiving treat you can make together.
Bonus, a collection of these would be gorgeous on top of a frosted cake.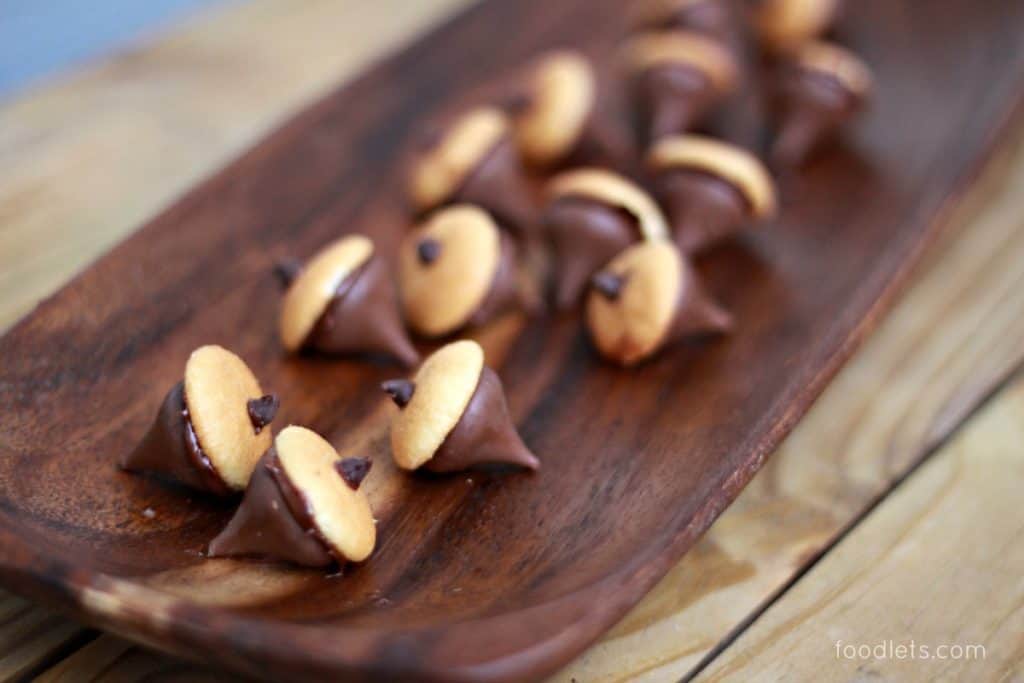 What you need to make chocolate acorns
Hershey's Kisses
Mini Vanilla Wafer cookies (or mini Nutter Butters)
Mini Chocolate chips
Chocolate chips, melted
How to make chocolate acorns
Melt a small amount of chocolate chips (1/4 cup or 1/2 cup) in a microwave-safe bowl.
Unwrap the Kisses. This is a great job for little kids.
Apply a little melted chocolate to the vanilla cookie and press a Kiss on top.
Give the acorn bases a minute to set up, then repeat with the mini chocolate chip on the top side of the cookie. Tip: It sounds fussy but using tweezers actually makes this easier.
Set the tray in the fridge for 10 minutes or so and enjoy!
Since the cookies will get stale after a day or so, these are best to eat right away or store in an airtight container.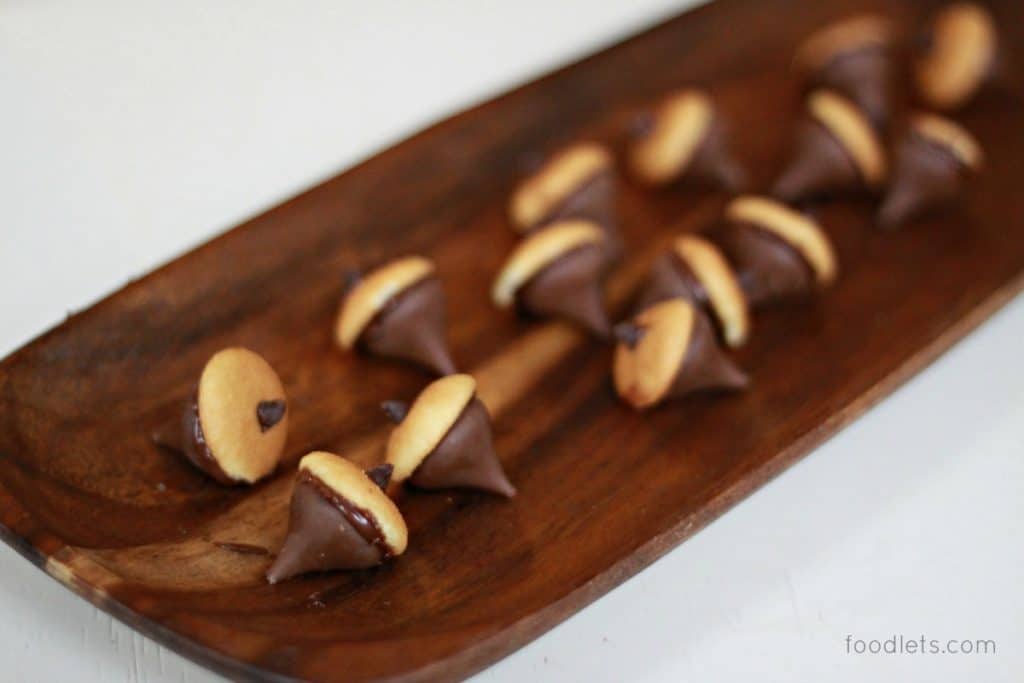 Want more fun Thanksgiving ideas for kids? Check out our whole collection here!