Did you know you could make hot chocolate with only 2 ingredients you already have–and neither one of them is a packet of mix?
Milk and chocolate chips.
That's all it takes to make our favorite hot chocolate without a powdered mix at all.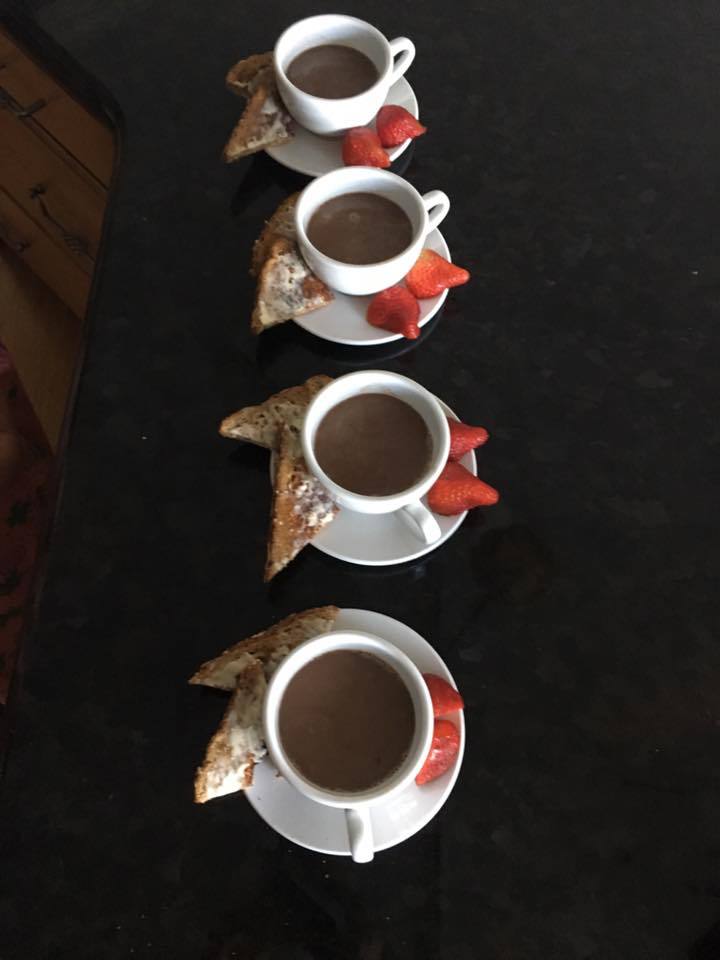 How to make homemade hot chocolate without a mix
For 4 servings (1/2 cup each) you'll need:
2 cups milk
1/2 cup chocolate chips
Combine both ingredients in either a microwavable bowl or a saucepan to heat on the stove. For the microwave, heat twice for 2 minute intervals. A total of 4 minutes should give you hot milk that will melt the chocolate chips when you whisk it.
On a stovetop, heat on medium-high, whisking periodically until the chocolate chips are completely melted.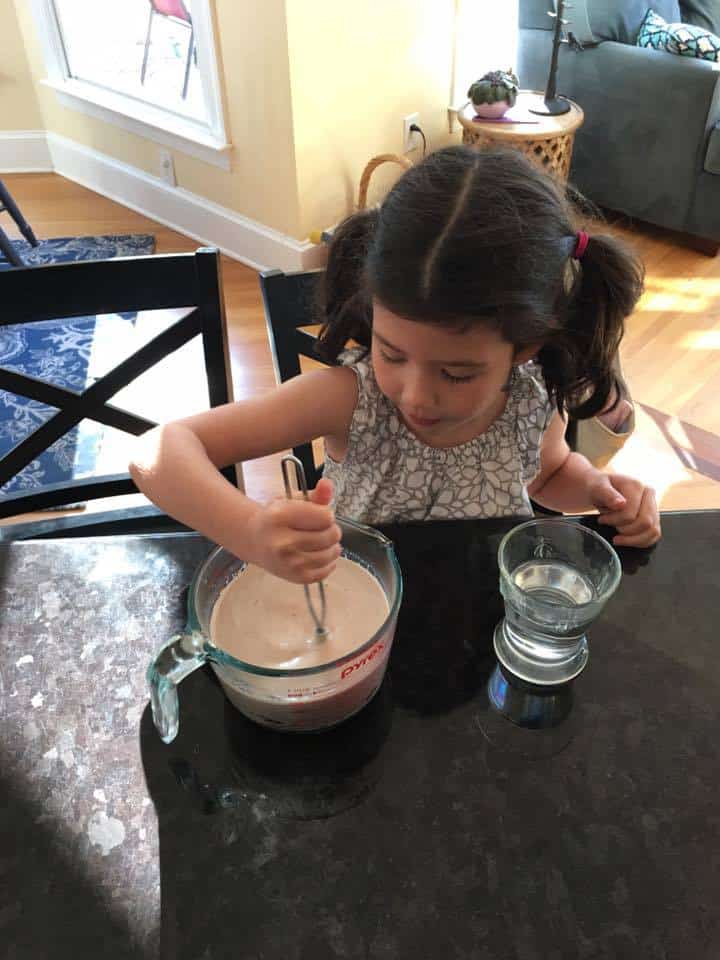 We like serving ours with toast and maybe a little fresh fruit. A combo that's hard to beat!