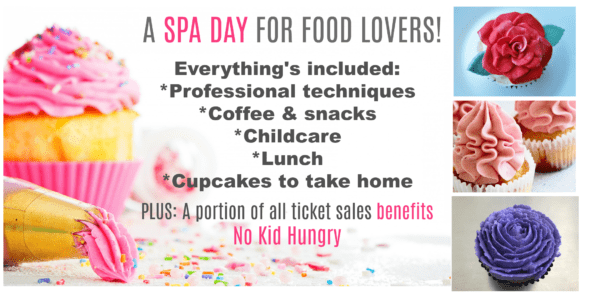 I'm thrilled to announce our first (of many to come) workshop in Hillsborough, NC: Cake Decorating for Beginners! If you're in the area, we'd love to have you on what's sure to be a lovely morning.
Our special guest is Kim Mayer, pastry chef for La Place and The Wooden Nickel. During this intimate 3-hour workshop, Kim will be walking us through several techniques including:
How to make Italian buttercream (which is less sweet AND spreads more easily than its American cousin)
Foolproof cupcake decorating designs you can do with kids
Basic (and more advanced) piping techniques
Buttercream flowers in several designs
Professional dos & don'ts that will take your cakes to the next level and more!
We'll start the workshop with coffee and end with a fresh, farmhouse lunch. Childcare (plus tasty food for the kids) will be also provided.
Each guest will leave with 4 decorated cupcakes and you'll automatically be entered to win one of two 6-inch cakes–decorated by Kim during the workshop–to take home.