Chocolatey, chewy and as decadent as a brownie, your kids will NEVER guess the mystery ingredient.
It's avocado.
And these chocolate avocado cookies are total keepers.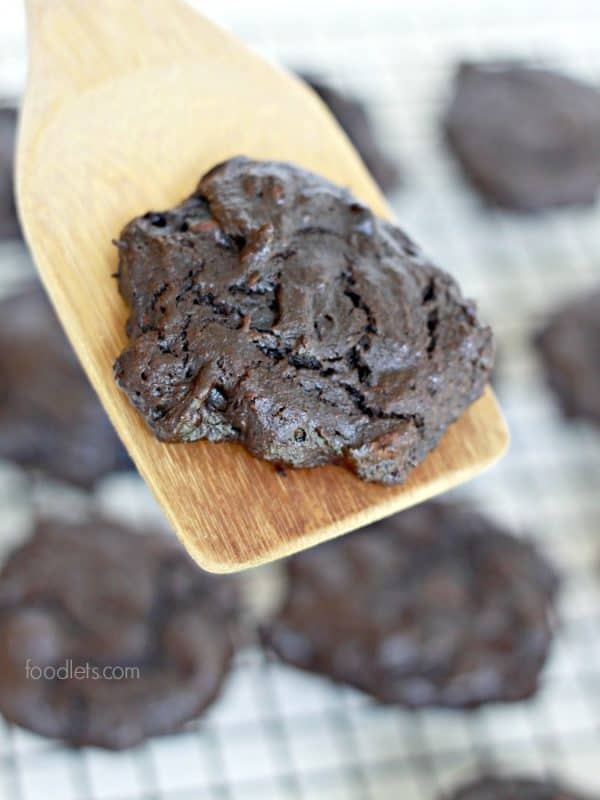 All you need to make them is a handful of common ingredients and a plain ol' mixing bowl. In just a few minutes, you'll have gorgeous cookies with an extra infusion of brain-boosting food to boot.

Chocolate Avocado Cookies (AKA "Chocolate Mystery Cookies")
Ingredients
1 ripe avocado
½ cup sugar
1 egg
½ cup cocoa powder
½ cup flour
½ teaspoon baking soda
½ cup chocolate chips
Instructions
Preheat oven to 350 degrees F and line a baking sheet with parchment paper.
In a medium bowl, use a fork or potato masher to mash your ripe avocado.
Add the remaining ingredients until JUST combined.
Drop on prepared baking sheet and bake for about 10 minutes at 350 degrees F.
Store in an airtight container in the fridge.
Tools I use for making chocolate avocado cookies
These are all tools I have and love. I'd recommend them again and again.
This post contains affiliate links. When you make a purchase, Foodlets receives a very small commission at no extra cost to you. Thank you for your support!