These mermaid tail cupcakes are the cutest — and very close to easiest — cupcakes I've ever made.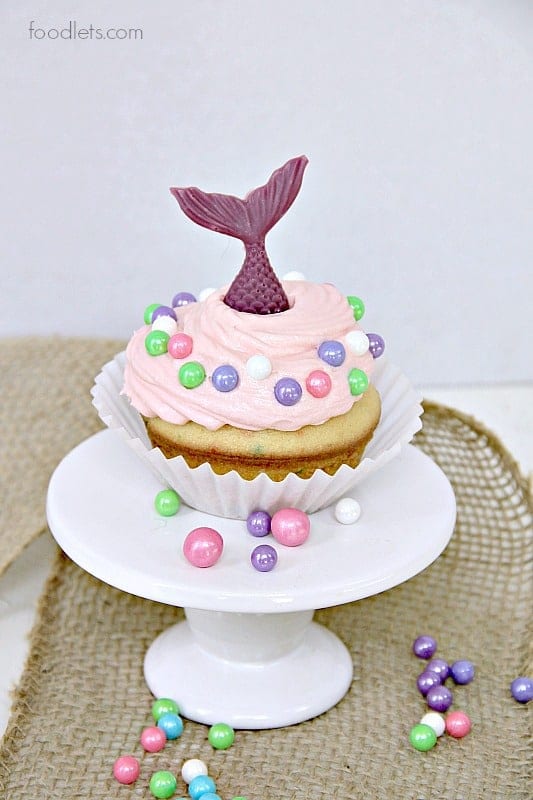 What you need to make mermaid tail cupcakes
ll you need are three things: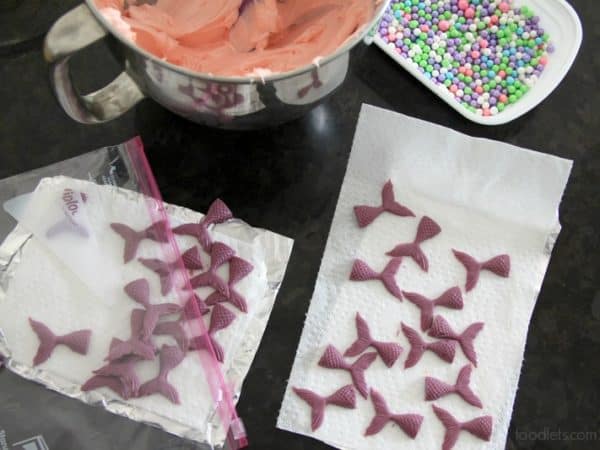 How to Make mermaid tail cupcakes
Melt candy melts in a microwave safe dish.
Fill silicone mold, scraping off any excess.
Refrigerate until firm (about 1 hour or overnight.)
Use a piping bag to frost cupcakes.
Add sugar pearls.
Pop your mermaid tails on top!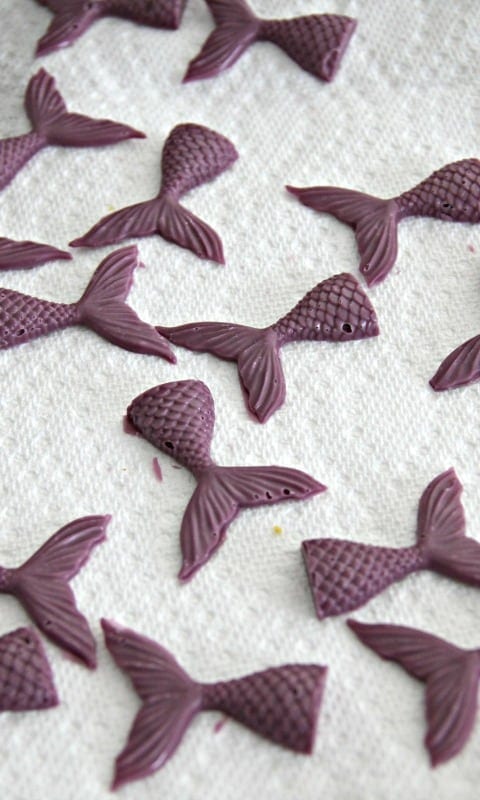 Tip: My kids think store-bought frosting is too sweet but when I don't have time to make a batch from scratch, I mix a bar of softened cream cheese with store-bought frosting (like this strawberry flavor). The result is less sweet but still plenty flavorful.