Broccoli Soup Kids Love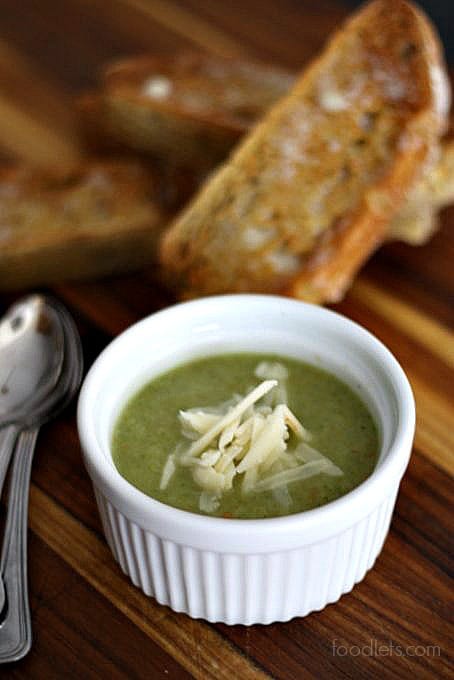 2 tablespoons butter
1 onion, diced
2 ribs celery, diced
2 cloves garlic, minced OR 2 teaspoons garlic powder
½ cup matchstick carrots (or 2 carrots diced)
16 ounces frozen broccoli (florets, any kind)
32 ounces chicken or vegetable broth
½ teaspoon salt
¼ teaspoon pepper
Topping ideas: grated cheese, oyster crackers, half & half
In a medium saucepan, melt butter then add onion, celery and carrots. Cook over medium-high heat, stirring often, until all vegetables are soft. About 5 minutes.
Add broccoli, broth, salt and pepper. Bring to a boil then turn heat down. Cover and simmer for 10 minutes.
When broccoli is soft, use an emersion blender to liquify the soup so it's thick and creamy.
Serve with any combination of crusty bread, grated cheese, oyster crackers, a swirl of half & half...