What if you could order a kid-friendly meal, full of farm-fresh ingredients*, made by local moms—that just
happens
to have extra veggies tucked inside—and the whole thing was delivered to school in a compostable container, complete with a sticker & a joke on top? That's Foodlets Lunch!

 Now serving
The Expedition School
and
Pinewoods Montessori
 through
My Hot Lunchbox.com
.
Spring 2018 Menu 
Available EVERY Monday and Wednesday
Entreés
Magical Mac & Cheese: Loaded with pureed sweet potatoes & cauliflower (V)
Pinwheel Cheese Pizzas: Our marinara sauce is packed with red peppers, carrots and more! (V)
Broccoli, Ham & Cheese Pockets: Sharp cheddar cheese and salty ham cooked with tender stalks of broccoli inside a freshly baked biscuit
Toasted Bagel Dippers (V): Lightly toasted bite-sized bagel pieces served with hummus, veggie-filled marinara or strawberry fruit spread
Lasagna Cups: Lasagna you can hold in your hand–stuffed with ground beef, cheese and veggie-filled marinara sauce
Sides
Applesauce
Cinnamon-Sugar Apple Slices
Strawberry Bliss Balls
Pretzels with Hummus
Chocolate Chip, Chia Seed & Oat Muffins
Fresh Fruit Cups
Fresh Veggie Cups with Dip

* Starting in spring 2018, fresh eggs, vegetables and fruit will be sourced from our own small family farm in Hillsborough, NC whenever possible.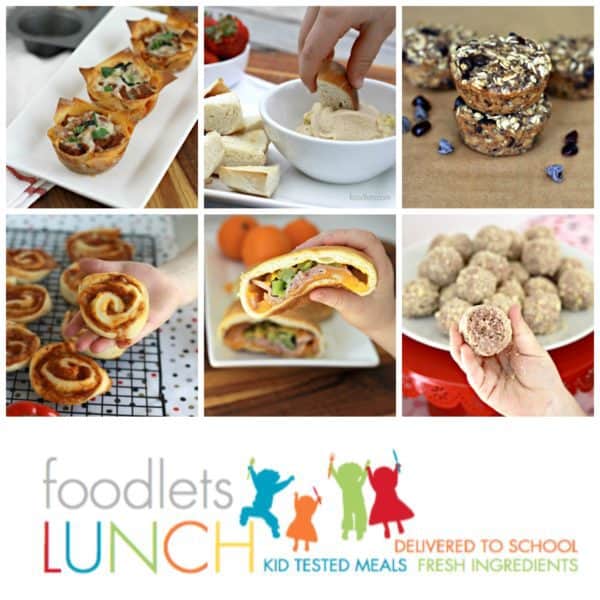 What's Foodlets Lunch?
Foodlets Lunch is a school lunch catering service operated by Charity Mathews, who's also the founder of a family food and parenting blog called 
Foodlets.com
. Foodlets Lunch started in 2017 when her three oldest kids didn't have a fresh lunch option at school because there was no cafeteria. With a combination of flavor and fun in mind, she set out to make the very best lunch possible. Six months later, Foodlets Lunch is now serving The Expedition School and Pinewoods Montessori, with several more schools planned for the near future.
Would you like Foodlets Lunch at your school? If you live in North Carolina's Orange, Durham or Alamance counties, send an email to us here: charity (dot) mathews (at) gmail.com. We'd love to hear from you! 
Our Catering Team
To make every lunch by hand, Foodlets works with three moms from Dining Wisely, a weekly dinner catering service, at the Piedmont Food & Agricultural Processing Center in Hillsborough (where LocoPops got their start too!).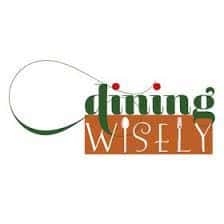 If you're a busy family who values great food, Dining Wisely just might be the answer to getting delicious dinners on the table every night of the week. Mention Foodlets Lunch and you'll get 10% off your first order!