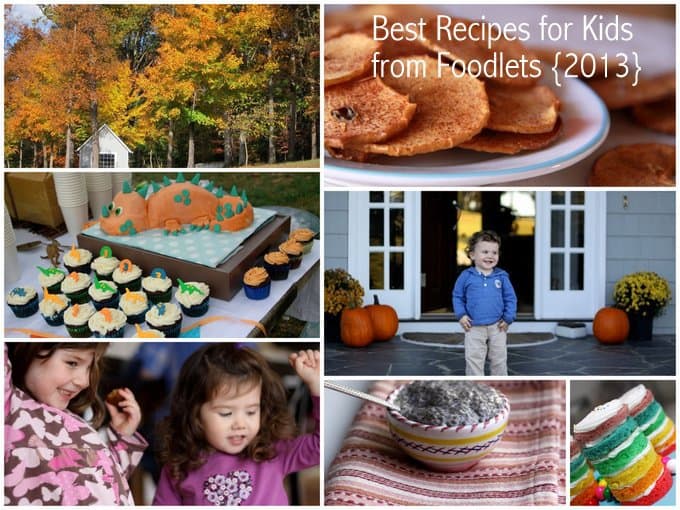 YOU KNOW HOW SOME YEARS ARE SORT OF HO-HUM? This was not one of them. Our brood moved to a mini-farm outside of Durham, North Carolina, my husband got a new job, our preschooler started a new school and I kept on blogging with the two littlest guys at home. It's been fun, hard, hectic, lovely and totally fulfilling–all at once.
Speaking of fun and fulfilling, this has been a year of cooking to be sure. We made muffins, dabbled in the art of cheese balls, cooked kale many ways, found new ideas for healthy preschool snacks and as always, used tricks to make even decadent desserts a little healthier for little bodies. I've cooked with the kids and without and through it all, these are the posts you read the most this year. To my surprise, many of them aren't even from this year. Foodlets turned a ripe old two years old this fall, so several posts are from 2012 as well. But in case you missed them the first time around, I give you the most popular posts of 2013:
Thank you so much for reading, for visiting, commenting and cooking too. Here's to the best year yet for all of us.