I DON'T THINK THEY HAVE SUGAR SNAP PEAS IN ITALY. And if they do, I didn't know how to say it (surprise!) so my kids were new to peas until last week. Now to be clear, my brood is not always interested in new foods. Before a bite of anything unfamiliar ever touches her lips, my two-year-old always says the predictable, "I don't yike it." My four-year-old used to do the same thing. So what was the verdict here? Two tiny ladies perched on booster seats and singing out, "More peas, please!" The third guy was only interested in his noodles but that works too. One meal, five happy people. Here's how we got there.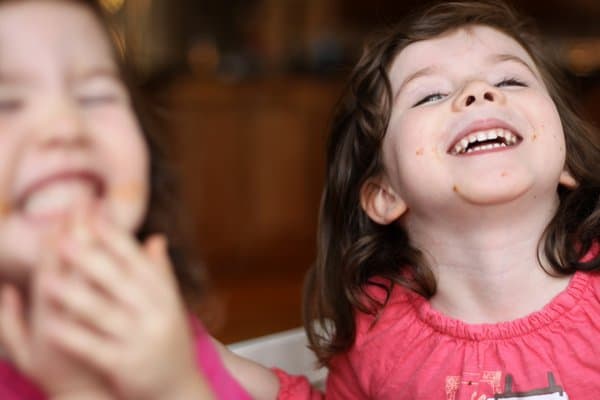 Inspired by the lovely book "How to Feed a Family", we gave one of their ideas our own spin and paired it with a thought from another brilliant book, "It's Not About the Broccoli". For the second, nutritionist and Ph. D., Dina Rose suggests such a simple way to introduce new foods that I cannot believe I haven't tried it a thousand times already (and suspect that four years of sleep deprivation has left my brain permanently mushy): Ask them to try a bite, but literally do that. Give them ONE bite, not a whole bowl full. It's less intimidating, she says, and our girls seem to totally agree.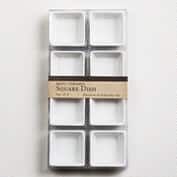 I also put that one bite on a cute little dish. After raiding World Market during our Christmas break, I now have four sets of adorable little square bowls, egg cups, and teeny tiny plates–originally designed for appetizers and working perfectly for my little palates. Plus, the 99 cent price is right when spills and breaks are sure to come.
Half healthy recipes, half behavior. That's the mantra for 2014 and I think we may be on to something. I'll let you know the moment I can get George to eat some buy generic valtrex cheap meat willingly. Until then, I'll leave you with this easy recipe full of the good stuff.
Whole Wheat Penne with Sugar Snap Peas & Pork
I always try to switch up the ratio on pasta dishes–less pasta, more fresh veggies and protein–so I typically use half a box. This easily serves four adults but for us (2 adults and 3 small kids) we always have leftovers for my lunch the next day.
ingredients
1/2 box whole wheat (or whole wheat blend) penne pasta
1 tablespoon olive oil
1 onion finely diced
1 cup sliced mushrooms
6 cloves garlic, minced
3 tablespoons fresh ginger, minced
1 pound ground pork (or turkey)
1/4 teaspoon salt & freshly ground pepper each
3 cups chicken stock (about 2 cans)
2 cups sugar snap peas
3 tablespoons low sodium soy sauce
1 green onion, chopped (optional)
instructions
Bring a large pot of water to a boil and when ready, add 3 tablespoons salt then half a box of penne pasta. Cook according to instructions MINUS 2 minutes. Set aside and add a slug of olive oil if the pork mixture isn't ready yet.
While the water is heating, use a large skillet to heat oil and add diced onion. Cook for 5 minutes on lowest setting, stirring occasionally. Add mushrooms and let them cook down for another 5 minutes. Add garlic and ginger, cooking for 2 minutes. Put pork in the pan and stir. Add two cranks of fresh pepper and a pinch of salt. Cook until pork is evenly browned, about 5-7 minutes. Add the chicken stock, turn up the heat and bring to a boil. Turn down the heat and let simmer for about 5 minutes. Add peas and soy sauce, stir, then combine the cooked noodles and let them soak up the liquid while you set the table.