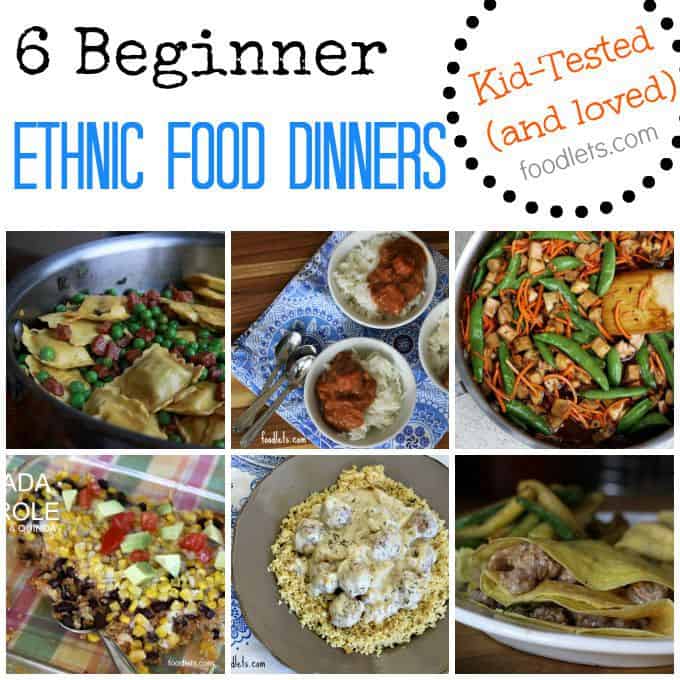 It was almost too late for me.
I became a person who appreciates ethnic food pretty late in life. That's because I grew up in the seventies. Then the eighties. When there wasn't any goat cheese anywhere. No Pad Thai. And sushi? That was for people in Japan. Or "The Breakfast Club".
Eventually I grew up, moved across the country, found a career in publishing and discovered just how much I didn't know. About food (among other things). That's how I spent my twenties wandering around New York City as a young assistant at a fancy magazine, going to even fancier parties and saying things like, "Wait, this is duck?"
"I've never seen cheese with flakes of peppers in it."
"I've never eaten a pepper."
And, "No, I don't know what a mimosa is. But I think I want one."
Bumpkin goes to The Big City.
And…cut to today.
There are four small kids at my house plus a husband and between us we've lived in 5 different countries (okay, my husband lived abroad 3 times before I met him) and eaten everything everywhere. But still. Even still, introducing new foods and flavors to these knee-high critics can be tough.
So here are our best recipes based on ethnic dishes we've loved. Each one is simple, nutritious and mild enough for kids to dive into with gusto.
Serve this one in small portions to start. I added sauce to half the rice in the photo above, letting the kids mix as they liked. A dollop of plain yogurt on top brings a whole new level of flavor–and cools the dish immediately.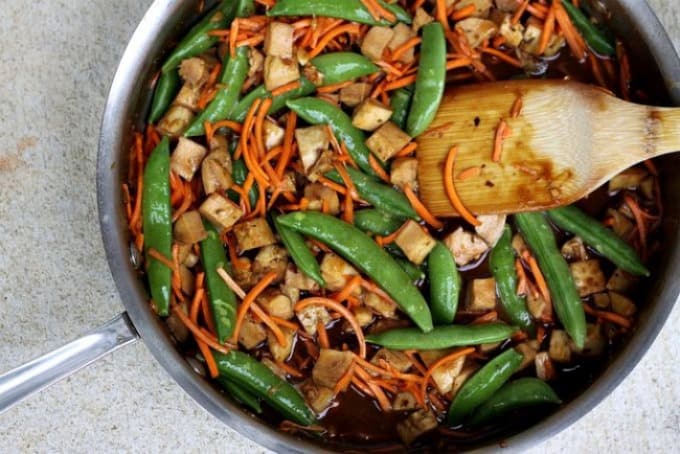 Served over rice or noodles, this is a 15-minute dinner packed with veggies (use any you have on hand and/or those that your kids love). Fresh ginger coupled with peanut butter makes a kid-friendly sauce in minutes.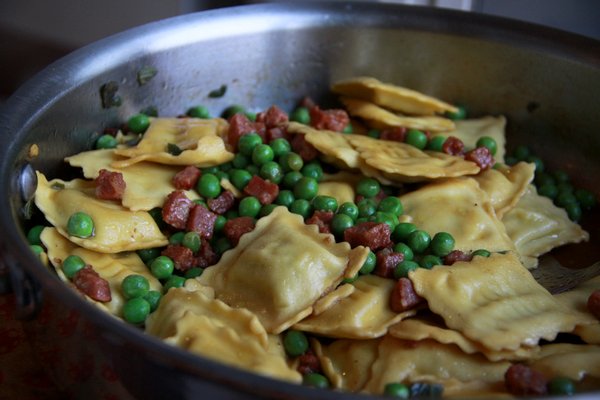 Not every Italian dish comes slathered in tomato sauce. For a fresh take on pasta, try a pan sauce made with the leftover pancetta drippings, a sprinkle of salt and a drizzle of olive oil.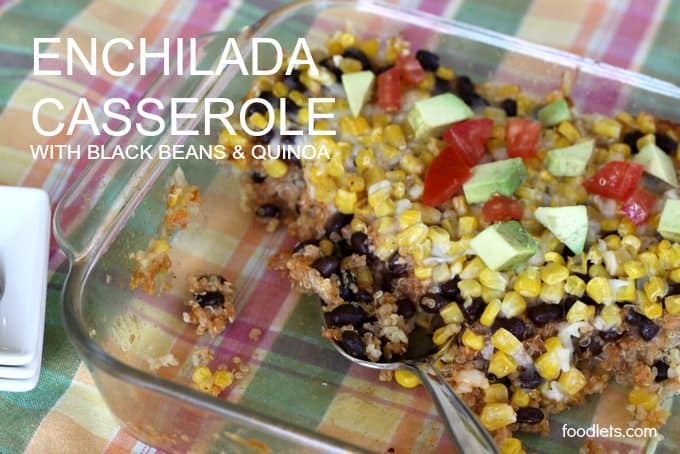 Substitute rice or chicken for the quinoa, or make it as-is. We love this make-ahead meal, one that can be doubled easily, serving one for dinner and freezing the other for later.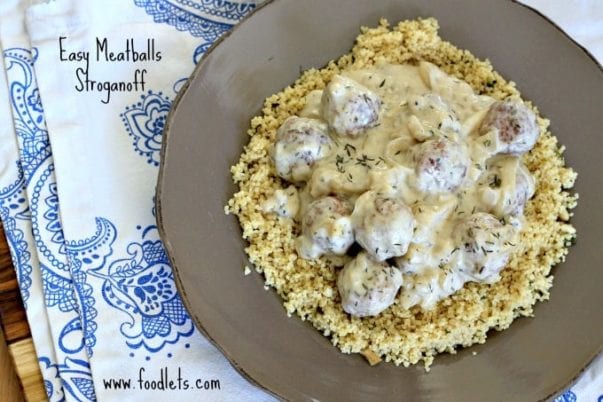 Sauteed onions, milk and Worcestershire sauce are the base for this easy but flavorful meal. Add cous cous, which you don't even have to cook but only add hot water to, and dinner's on the table.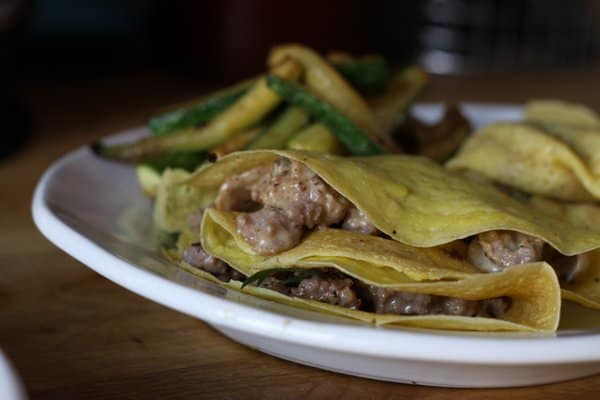 Sausage is an instant flavor booster; any recipe that calls for ground beef can be substituted with sausage for a total transformation. Bonus: this filling also works on top of rice for a dinner later in the week.
Like these ideas? Don't forget to sign up for the Foodlets newsletter (at the top of this page) so you'll never miss a new kid-friendly recipe or idea.