THIS IS MY SECOND FAVORITE PINTEREST IDEA, from our Healthy-ish Halloween Ideas for Kids board. Like the string cheese witches' brooms, they're absolutely adorable but also…shockingly easy.
My girls are egg people. They love eggs. Hard boiled eggs. Egg salad sandwiches. Scrambled eggs. So I knew this would be a hit. And it was. For one of them.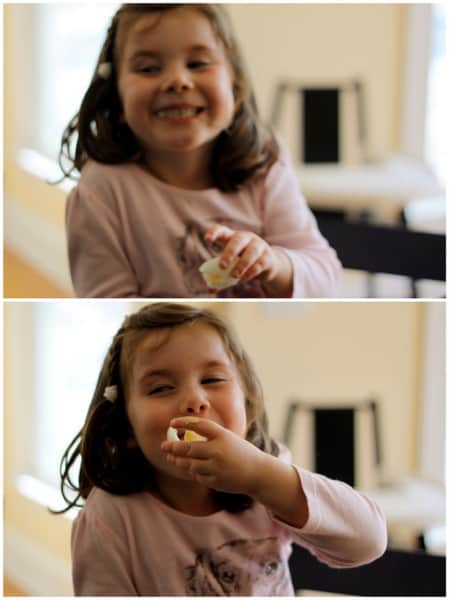 What I didn't factor in was something they don't love: spiders.