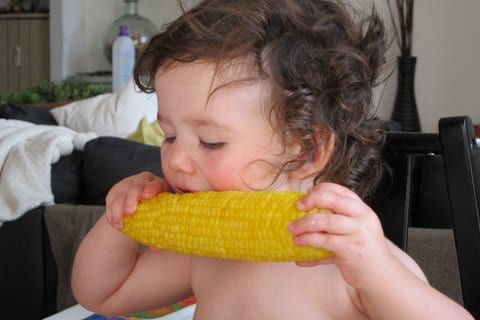 If you're looking for a food without the fight, try one of these…and enjoy the peace.
1. Raisins.
2. Cheese.
3. Pasta.
4. Bananas.
5. Corn on the cob. Even with six teeth. And even if it's hot.
[youtube=http://www.youtube.com/watch?v=_94Ndpn84cA&fs=1&hl=en_US]
And please share — what works every time at your place?