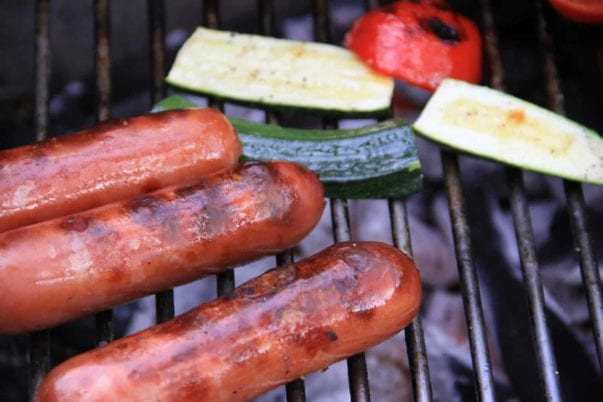 I DIDN'T THINK I LIKED GRILLING going into tonight's dinner and now it's confirmed. I hate it.
What's appealing about spending two hours in front of a smokey mess, poking, coaxing, begging the coals to just light already? Wondering when/if the whole thing will ever, ever be hot enough to cook meat without giving everyone food poisoning? Add the fun of a two-year old who wants to "help" and you've got The Never Ending Dinner.
Actually most of ours fell in the coals anyway.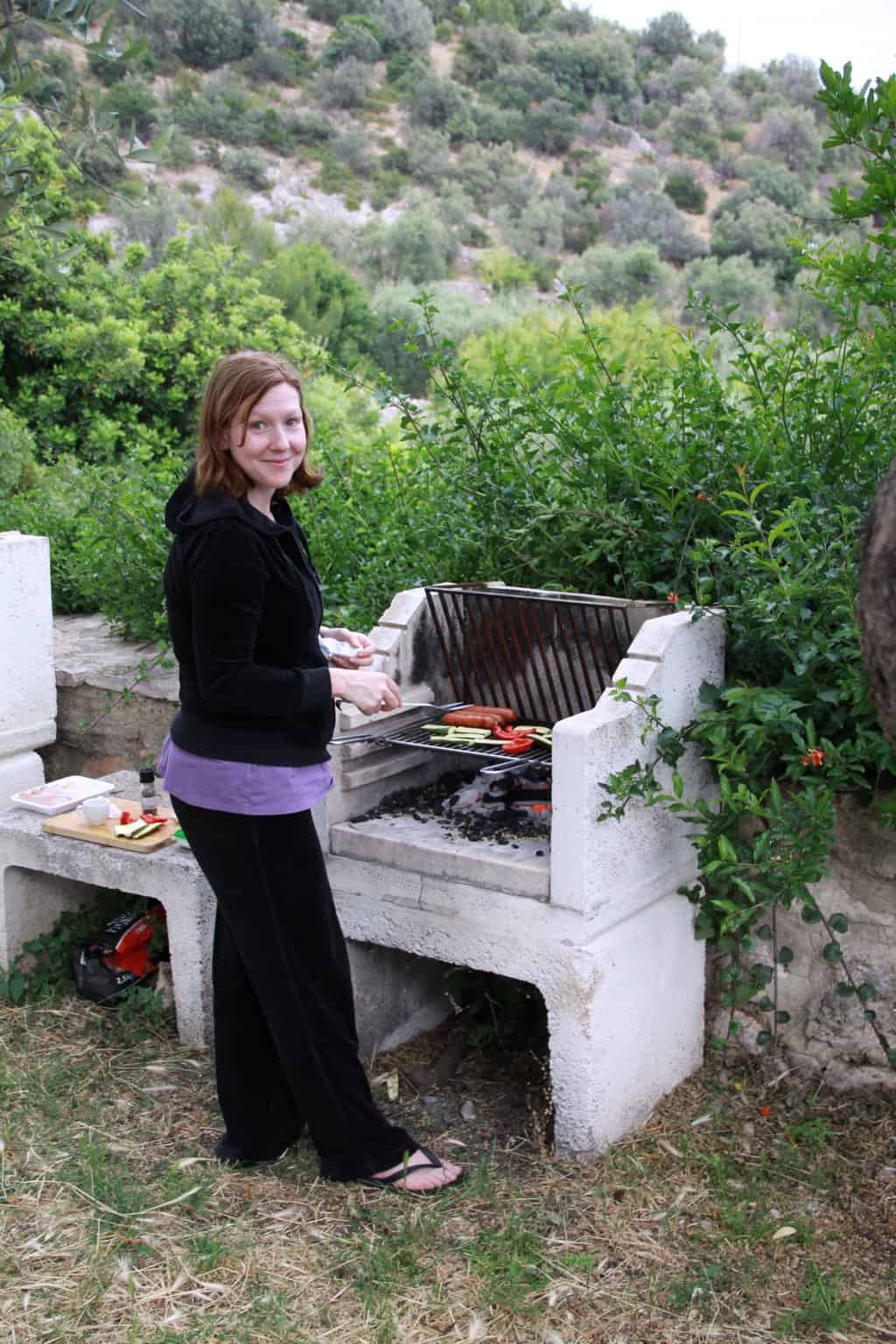 During our trip to Puglia I was totally inspired when I saw that our villa came with a grill. Off I went for charcoal, turkey dogs and plenty of veggies in the way of zucchini and peppers. By the time I could ascertain whether the coals were white enough to start cooking, it had started to rain. Naturally. Then there was the issue of veggies slipping through those sneaky little grill slats. I started with two whole zucchinis and two red peppers; five of my pieces fell into what would normally be some sort of flame, we'll just call it a smokey abyss and either way, the veggies were gone.
Oh well. All Phoebe cares about is mustard. Which we had, proving to be the smoothest part of making dinner tonight.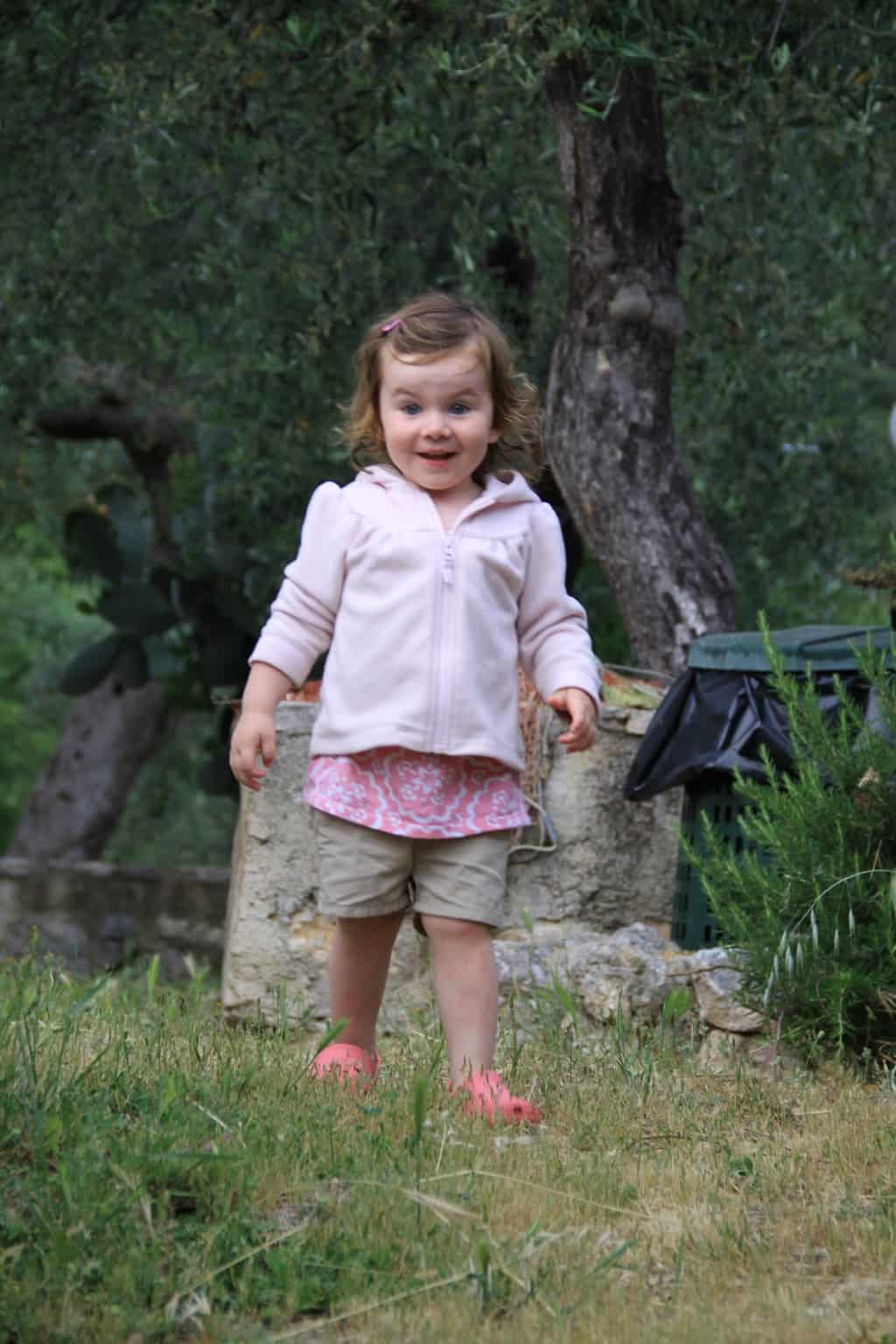 Ideas from people who don't hate/are good at grilling:
Mark Bittman's Best Grilling Recipes
Bon Appetit's 101 Grilling Recipes
Heidi Swanson's Grilled Potato Salad