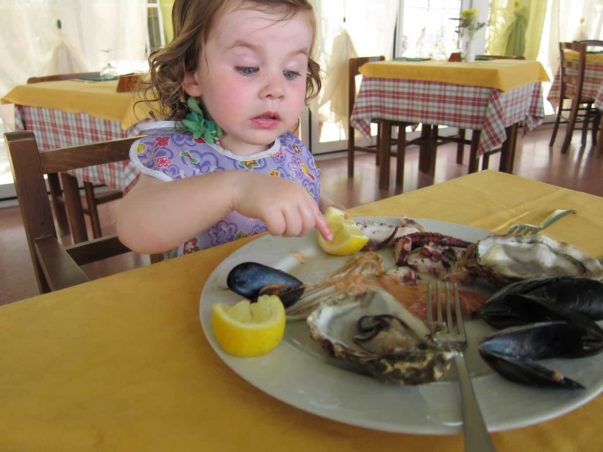 THIS POST COULD'VE been called "how to get a toddler to try seafood" except I have no idea how to do that.  Here's how it worked for us (hint: it involves flavors she already likes.)
We're in Puglia right now (the southern coast of Italy; the heel of the boot) and in this region of Italy it's all about seafood. Fresh seafood. From our lunch table at a hilltop restaurant last week we could actually see fishermen at work in the Ionian Sea below. About as local as it gets, our lunch simply made its way from water to table, but from table to toddler's mouth…a different story.
Actually, I can't take any credit here. We were just lucky in the way the clams, mussels and calamari were prepared, with plenty of lemon. Phoebe loves lemon, so you can see where this is going. And the anchovies were pickled, another flavor she gobbles up. Our many thanks to the chef. Many, many, stress-free thanks.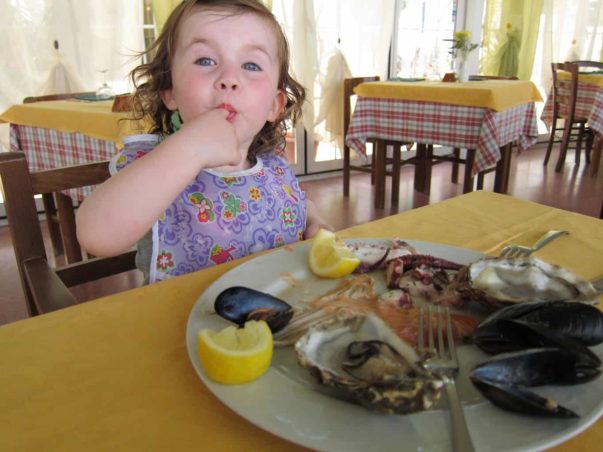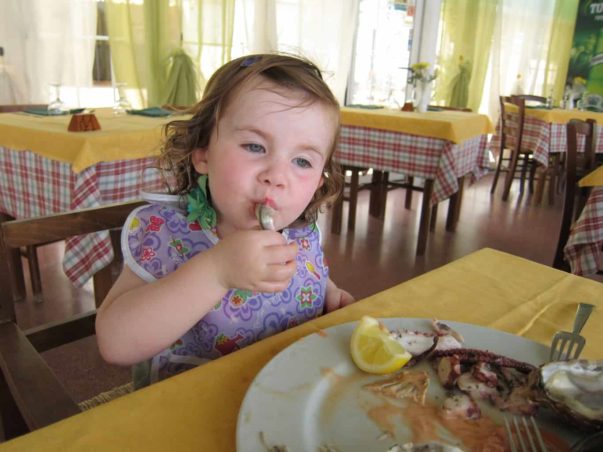 And a victory dessert. Panna cotta with strawberries. Another tried and true favorite.