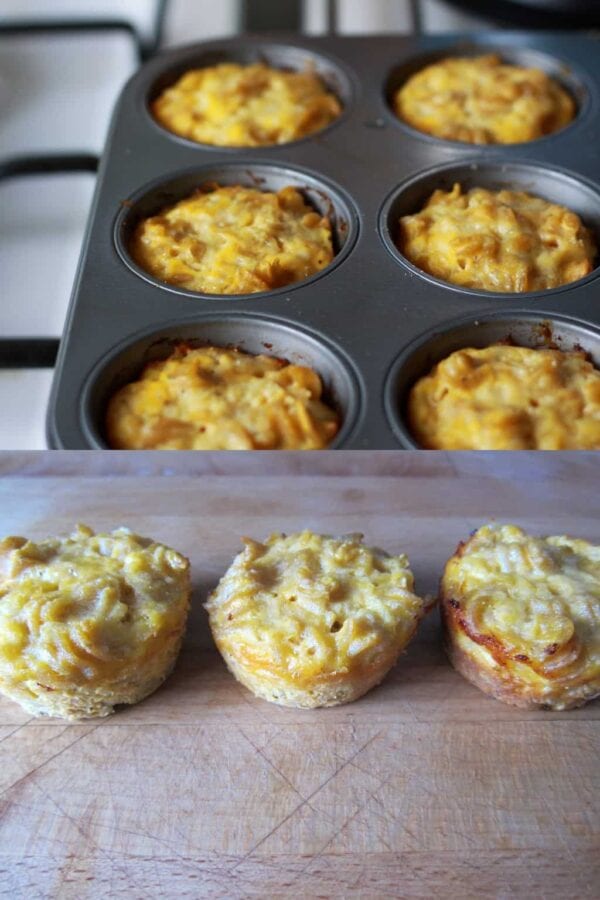 A PORTABLE LUNCH DOESN'T GET MUCH BETTER than this. With a play date coming up, Phoebe and I set out to make lunch for her and a play pal but there were strings attached. It had to withstand a trip across Rome via stroller. That's where this new recipe came in. Continuing on my Sneaky Chef kick, I changed a few things from her Mac-n-Cheese Lunchbox Muffins and came up with something great. Though, in full disclosure, not everyone thought so. Only one of the four kids in attendance ate one, and you can guess which one it was when I say, yay! It was Phoebe, who shockingly employed not one by two of my usual "try-it" tactics to persuade her dining companion–a fellow toddler with the picky eating habits only a little guy his age can do so well– to try the cups and green beans. (Am I a glutton or what?) Oh well. Two moms and one toddler ate well. It could be worse, and sometimes is.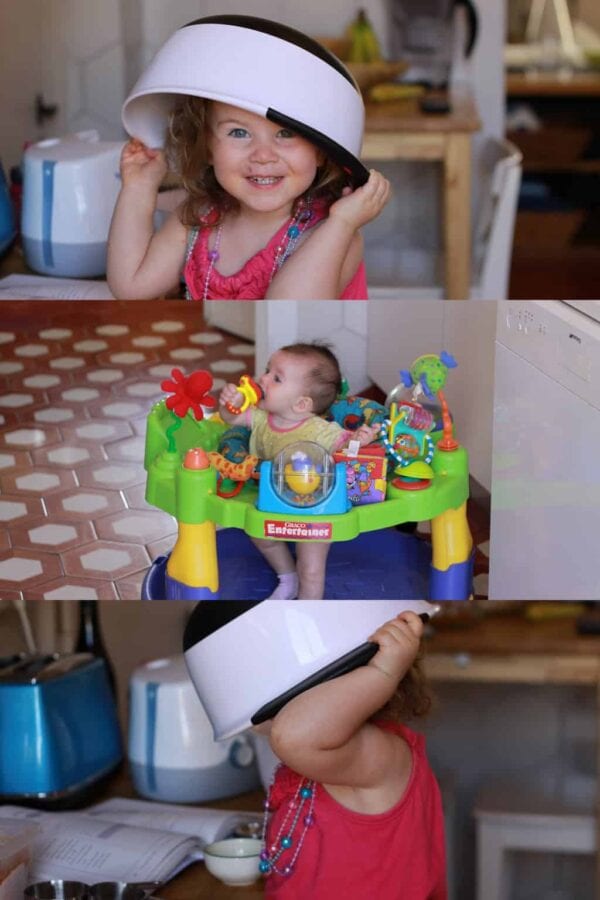 But what I didn't see coming was the total breakdown of my muffin pan, literally. Shiny metal flecks appeared on the bottom of a couple pasta cups. Metal flecks from the actual muffin pan. I know it can be a little embarrassing when your kid won't eat something offered by another well-meaning adult but serving a kid a meal lined with metal is so much worse that there aren't words for it. We picked off those bits, didn't give those cups to the kids and ditched the pan the moment we got home. But really. Metal? Ugh. Ugh!
Anyway the other, non-toxic, ingredients included tons of great stuff like whole wheat organic pasta (that I chopped up after cooking to make it easier to use in the now infamous muffin pan), white beans, cheese and sweet potato. The beans not only added fiber and protein but I think they helped keep the cups a little moist. So, despite the near poisoning, this lunch was a near success. One out of two toddlers gave it a thumbs up and that's all I need.
I'll make this one again but next time I'll add broccoli and milk to create a more quiche-like flavor, with extra nutrition too. And I'll use my new pan.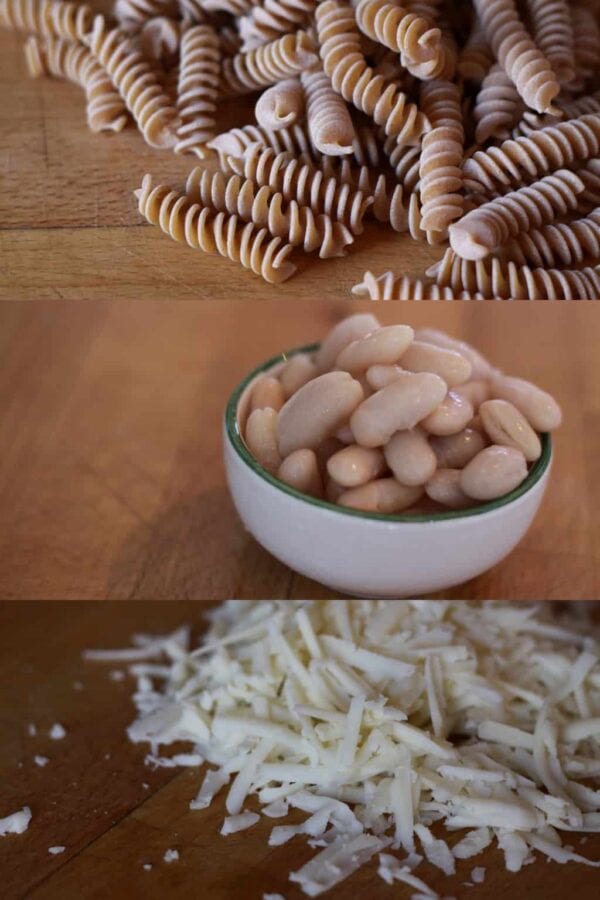 ITALIAN STYLE PASTA & CHEESE CUPS
Adapted from The Sneaky Chef to the Rescue
Use any type of cheese your family enjoys, or a variety. I prefer whole fat cheese, made from real dairy ingredients. In my opinion, reduced fat just isn't worth eating filler.
Short pasta noodles such as elbows work best but if you can't find the right shape in a whole wheat variety, just break them before cooking or cut them afterward.
ingredients
3 tablespoons butter or oil
1/2 cup cornmeal
2 cups whole wheat organic pasta (uncooked)
4 eggs
1/2 cup pureed sweet potato
1/2 cup pureed cannelloni beans
1 1/2 cups shredded provolone cheese
1 cup shredded Parmigiano-Reggiano cheese (reserve 1/2 cup to sprinkle on top of cups)
salt & pepper
instructions
Preheat the oven to 350 degrees.
Grease the insides of a muffin pan using butter or oil, adding a sprinkle of cornmeal to the bottoms of each cup.
Boil water and cook pasta according to instructions but reduce cooking time by 2 minutes. Drain and let cool slightly.
In a large bowl, whisk together the eggs for two minutes. They should be light and fluffy. Add the sweet potato and beans, mix. Stir in the provolone cheese and 1/2 cup of Parmigiano-Reggiano cheese. Add the pasta and stir until the cheese mixture completely coats the pasta.
Pour into each cup, filling completely. Bake for 20-22 minutes until the cheese is bubbly on top and slightly browned.