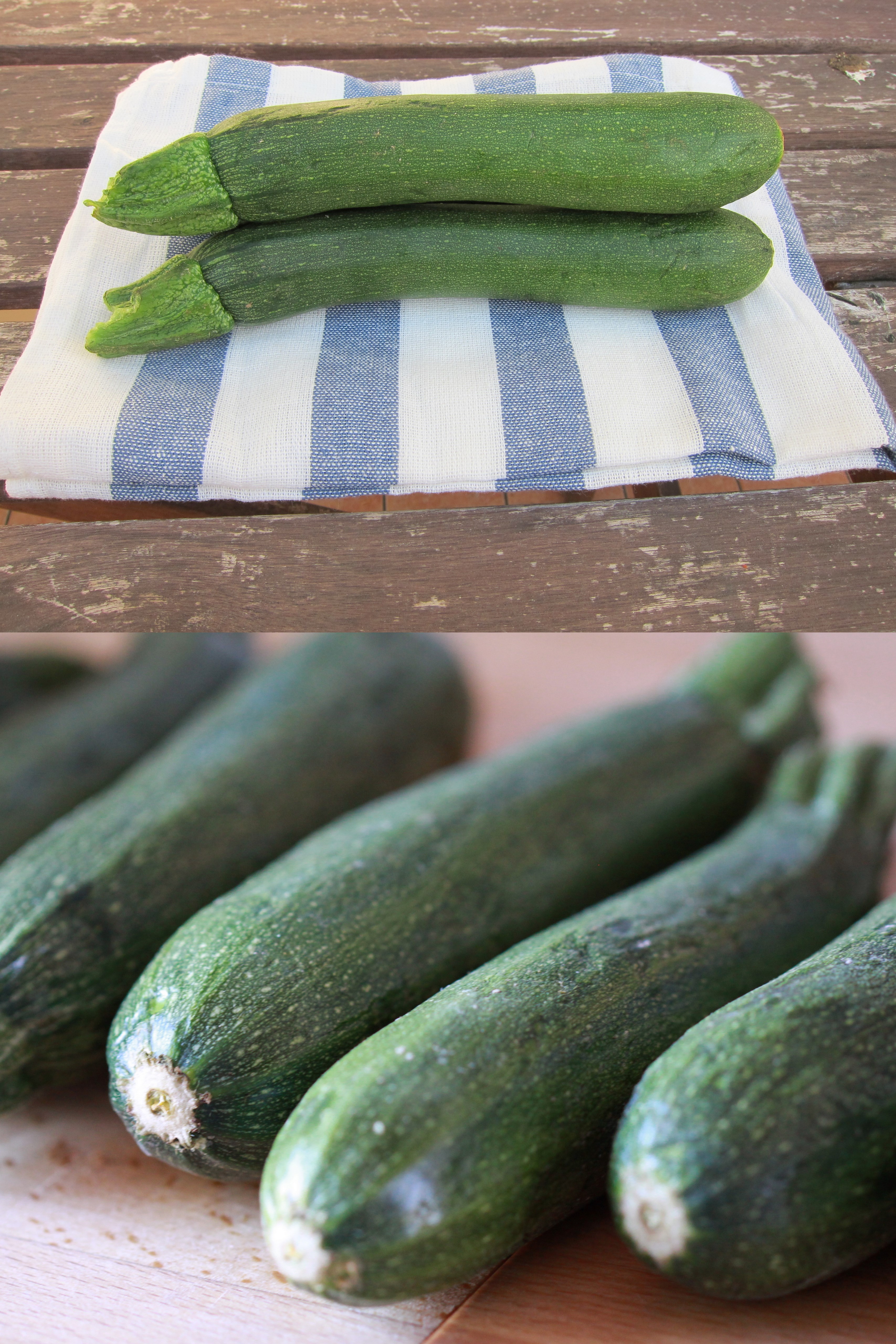 LET IT BE SAID THAT COOKING WITH FOUR KIDS under three is crazy ill advised. A fact, now burned clearly into my brain, was somehow unknown when I went into this project last week. A fellow ex-pat brought her toddler and baby over for some pint-sized baking at my suggestion. Along with my own toddler and baby, this was somewhere between two and four too many babies. But alas, cook we did.
One of the afternoon's funniest moments came right at the beginning.
When Phoebe's friend Sabina arrived, Phoebe immediately tried to give her an apron to wear. Sabina however, not particularly enjoying the sensation of a not-so-coordinated two-year-old trying to stuff her head through the neck hole, declined. The next five minutes were spent with Phoebe in determined negotiation, toddler style:
"You're supposed to wear this. Here. I'm trying to give this to you. You're SUPPOSED to wear this!"
No luck. Then Phoebe tried to show her friend the kitchen routine. Stand on this stool, use this spatula (usually it's dried pasta that I keep in a zip-top baggie for her to use again and again). It didn't go well. There were skirmishes about whose spatula was whose, who was standing where, who would mix with what bowl… In short, I'm pretty sure that prison kitchens run more smoothly than this one did. That's because there was also at least one fussing baby at all times. Sometimes two. Tended by two moms who get about six hours of sleep a night, in at least two separate chunks. When people talk about the zen of cooking, this is not what they mean.
Rushed to get things done, we plucked the first batch from the oven only to find them undercooked. No matter, I stuffed them into a plastic container for my poor friend who was headed out the door with a crying baby in hand.  With a quick goodbye and a follow up text to suggest another couple of minutes at 375, we bid adieu. But here's the good news: The next batch turned out great. And, we're still friends.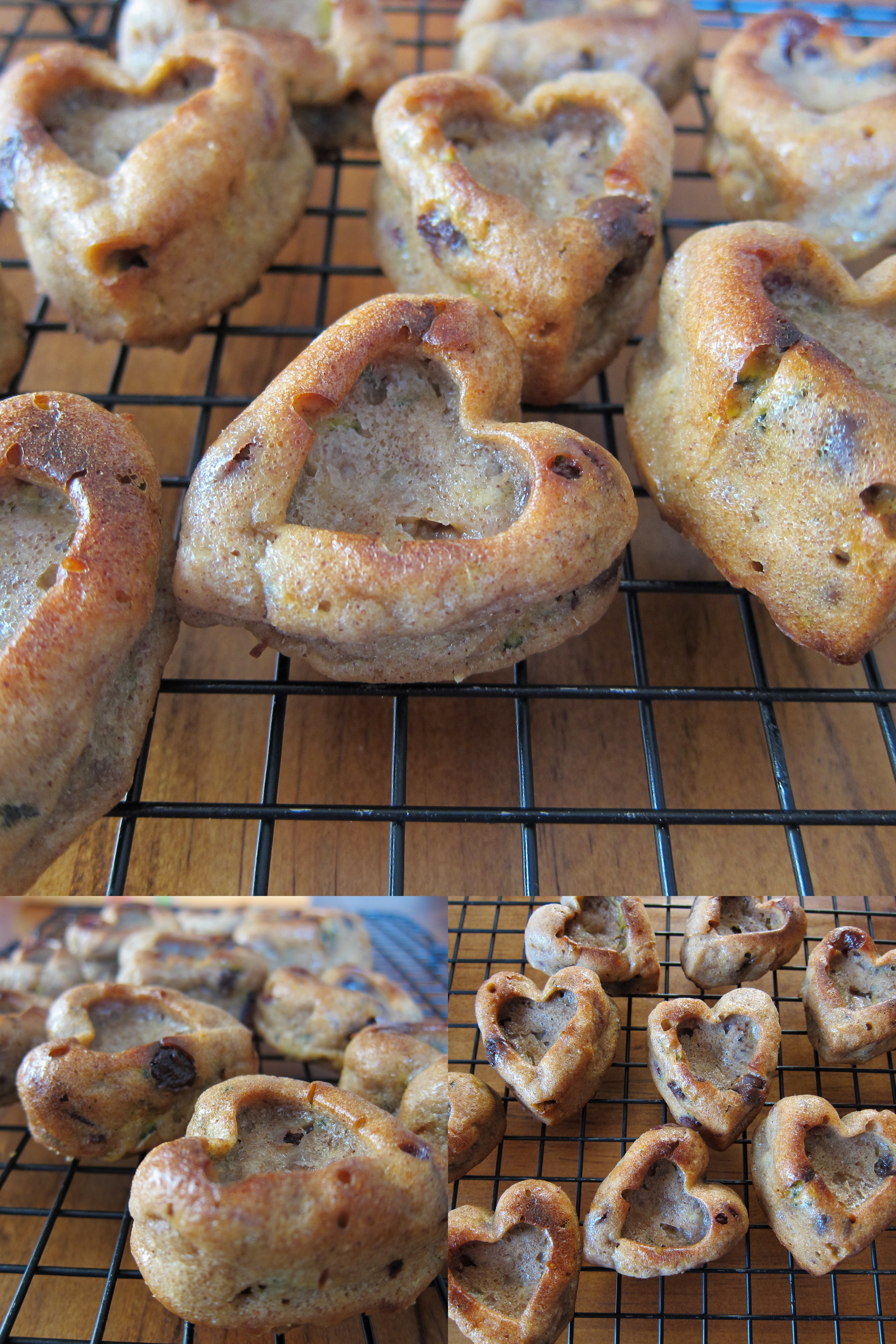 Zucchini Mini-Muffins with Dried Cranberries
We used a new pan for this one, and loved it. A silicone heart-shaped mini-muffin pan worked perfectly and didn't require any oil or butter. Just put a cookie sheet underneath to give it more form.
ingredients
1/2 cup white flour
1/2 cup whole wheat flour
1/4 cup wheatgerm
1/2 cup sugar
1/2 cup whole oats
1 teaspoon baking powder
1 teaspoon salt
1/2 teaspoon baking soda
1/2 teaspoon cinnamon
1/2 teaspoon nutmeg
2 eggs
1/2 cup applesauce
1/2 cup plain yogurt
1/4 cup honey
1 teaspoon vanilla
1 teaspoon lemon zest
1 cup shredded zucchini, squeezed dry
1 cup dried cranberries
instructions
Preheat oven to 375.
Use a whisk to combine the dry ingredients in a large bowl: flours and wheatgerm through nutmeg. In another bowl use your whisk (the same one) to whip the eggs, adding the applesauce, yogurt, honey, vanilla and lemon zest. Finish with zucchini and cranberries, stirring until just incorporated.
Pour batter into muffin pans to the top and bake according to size: 20 minutes for regular muffin size, 15 minutes for small muffins (like these) and 10 for mini-muffins. Use a toothpick to test whether it comes out clean. The muffins should be puffy and slightly browned. (Note: I used a silicone pan but if yours is a metal pan, use liners or butter or both.)