IT'S NEARLY GIFT GIVING TIME and if you've got a picky eater, or a great little eater for that matter, on your list, maybe one of these could make its way into a stocking.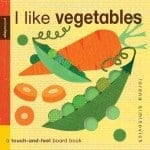 1. I Like Vegetables. As though the title alone weren't enough to sell a gal like me, the images are just gorgeous. There are tactile spots on most pages (a satiny leaf here, a knobby shell there) and instead of hitting kids over the head with an eat-your-vegetables message the focus of the book is really about shapes, opposites and other developmental ideas: sometimes peas are inside a shell, sometimes they're outside. A corn husk is tall, and so on…

2. First Book of Sushi. It's beautiful with bright graphics and cut-paper collages, it rhymes, it's got funny words like wasabi and it's about sushi. What's not to like? This book is actually the highest rated on Amazon from a whole series called World Snacks. Other ethnic food favorites from this collection include Yum Yum Dim Sum, Hola! Jalapeno and Mangia! Mangia!

3. My Foodie ABC: A Mini Gourmet's Guide, just what it sounds like. Beyond A is for apple, this adorable book introduces tons of new foods in the simple ABC format. (If I may for just a moment though, this is an idea I have long thought about and apparently took too long! Maybe by the time I get back around to it–after I'm done with client work, get this site off the ground, get the kids off to what, college?–this book will be old news and the parents everywhere will be grateful for a fresh take!)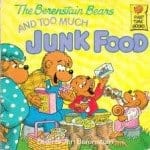 4. The Berenstein Bears and Too Much Junk Food. Not subtle, but totally enjoyable. The bears are back (we're big fans in our house) and this time they're trying to eat foods that make them look and feel better as a family. Me too.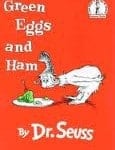 5. Green Eggs and Ham. A classic, pointing out the perils of avoiding food with everything you've got (certainly not in a box and don't get me started about that fox) without ever having tried it. And naturally, loving it in the end.