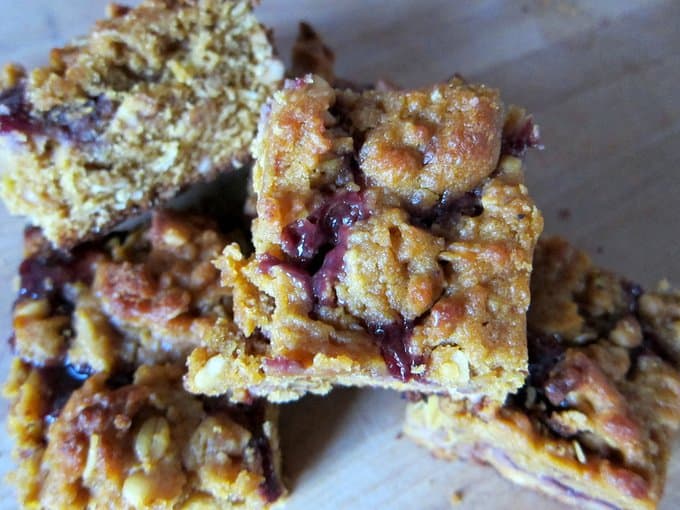 WE'RE BACK TO TOAST around here. Every morning it starts around 6am. I hear murmurs from the next room, Phoebe's ready to get out of bed and can I please make her some bekfist? On the plus side, she's nearly two and a half and stays in her toddler bed until someone comes to help her out. This eliminates our initial worry that she'd be wandering around at night. On the down side, it's 6am which is pretty brutal. She usually wants toast these days and this is how it must go: two pieces (whole wheat, natch) each with peanut butter and jam applied to every corner. Then we cut each piece into four sections, place on a paper towel and set it on her "high seat" tray table with a glass of milk and a side of dried cranberries. No substitutions, no changes.
It's also freezing cold in our house, especially at this hour. We live in an old building in Rome, which is probably expected. It's not an ancient ruin or anything but these are thick old walls designed to combat the sun's heat than anything else. In June this is nice. In August it's a moot point because a wall, thick or not, is simply no match for an Italian summer. But come November we're cursing this little architectural detail. And there's something else. Like New York City, the heat doesn't come on until a city-mandated date which legally requires landlords to fire up the boiler and start burning that expensive oil, like it or not. This means you've got two, three, four weeks where the temperature is about 10 degrees cooler than you'd like. So we wear extra layers and turn on space heaters. It's not terrible but it's not awesome.
Then at last we start hearing the drip, drip, trickle of radiators in each room. The heat is on! But don't expect a blast of warmth people, it's more like a whisper. And not all of them seem to work. So every year we go through the same ritual. We call the landlords, who make appointments with building administrators, handymen, even plumbers. Three or four Italians come and go during the week ahead, each twisting radiator knobs, asking for buckets, cocking heads and squinting when I try to speak my Italian to them… Freddo. Then they leave. And it's still cold. After three years in Italy I still can't believe the same place can feel so wet and chilly at one time, then hot enough to melt your face off a few months later. Fascinating.
But back to the toast. Since it's so early and so chilly, why don't we treat ourselves to something more special than toast? This was my thought. Phoebe's recently discovered "cake" (a term she applies to all muffins, cupcakes and basically any baked good) and she's very into it. So became the inspiration for a recipe makeover on something I've been intrigued by for ages, Barefoot Contessa's Peanut Butter and Jelly Bars. A nicer-than-toast breakfast or a ready-made afternoon snack! As it turns out, Phoebe is hot and cold on these. They absolutely won't work for the breakfast routine when the two-year-old's steadfast heart is set on toast (or oatmeal or granola as our trilogy happens to be) but she'll eat a PB&J bar as an afternoon snack now and again. They're easy to freeze so you don't have to drive yourself (and your kid) crazy with eating the whole pan ASAP. I actually love them myself with a cup of tea late in the day.
They're low in sugar, thanks to our Italian jam with no sugar added, and low in fat because I substituted pureed carrots for some of the butter. Yep, I did. It turns out that you can take away some of the butter and some of the sugar, even when baking, and most foods will still turn out delicious. These bars are also full of healthy stuff like wheatgerm and whole oats. Obvs, Barefoot doesn't use any of those things and I'm sure her's are awesome but I'm also sure she doesn't have a toddler who tends to melt down immediately after eating a lot of sugar. So we'll each do our own thing. I'm also pretty sure her Hamptons manse is comfy cozy year round! But that's just another reason why she has my undying love, devotion and admiration. Someday BFC, we'll be together…and I hope it's at your house!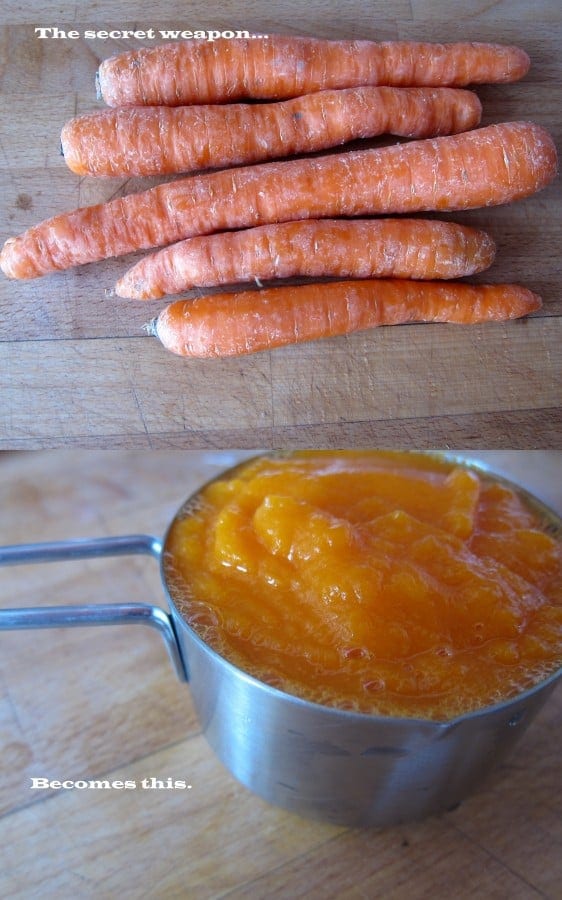 Plus…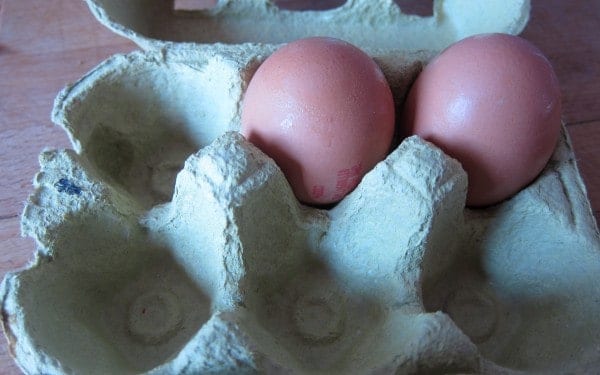 Then…
 PB&J Bars
Adapted from Barefoot Contessa's Peanut Butter and Jelly Bars
Barefoot suggests using creamy peanut butter, then adding chopped peanuts on top. I'm sure this is delicious but I didn't want to push it with introducing unfamiliar foods so I used crunchy. She also suggests Skippy. I would suggest an organic brand without sugar but since peanut butter is practically non-existent in Italy, I'm grateful for the jar of Skippy my husband bought at the FAO commissary (an agency of the UN, which is the reason we're in Rome.)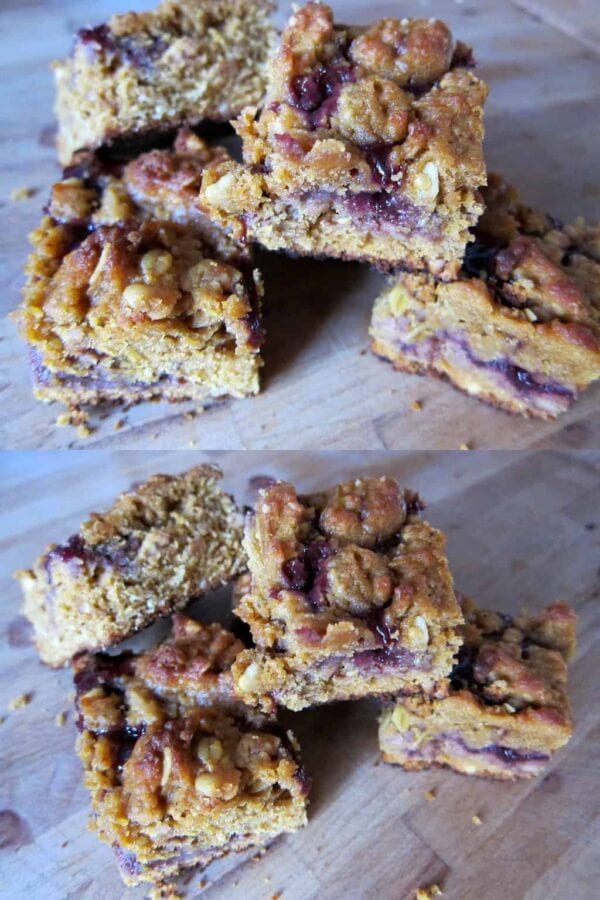 Ingredients
1/4 pound (1 stick) unsalted butter, at room temperature
1/2 cup cooked and pureed carrots (sweet potatoes would also work)
1 cups sugar
1 teaspoon pure vanilla extract
2 eggs, at room temperature
1 1/2 cups crunchy peanut butter
2 cups all-purpose flour
1/2 cup wheatgerm
1/2 cup whole oats
1 teaspoon baking powder
1 1/2 teaspoons kosher salt
1 1/2 cups (18 ounces) raspberry jam with no sugar added (use any flavor your family enjoys)
Instructions
Turn the oven to 350 degrees F.
Grease and flour a 9 by 13 by 2-inch cake pan.
Use an electric mixer with a paddle attachment or a big bowl with a hand-held mixer. Start by creaming the butter and sugar on medium speed until light yellow, about 2 minutes. With the mixer on low speed, add the vanilla, eggs, carrots and peanut butter and mix until combined.
Place a sifter over your mixing bowl. Add the flour, baking powder, and salt. Shake into the peanut butter mixture. Add the wheat germ and oats. Mix just until combined.
Spread 2/3 of the dough evenly into the prepared cake pan. Use a knife or spatula to spread the jam evenly over the top. Finish by dropping spoonfuls of the remaining peanut butter dough over the jam. The jam doesn't have to be entirely covered because it'll spread out while baking. Bake for 45 minutes, until golden brown. Cool and cut into squares.