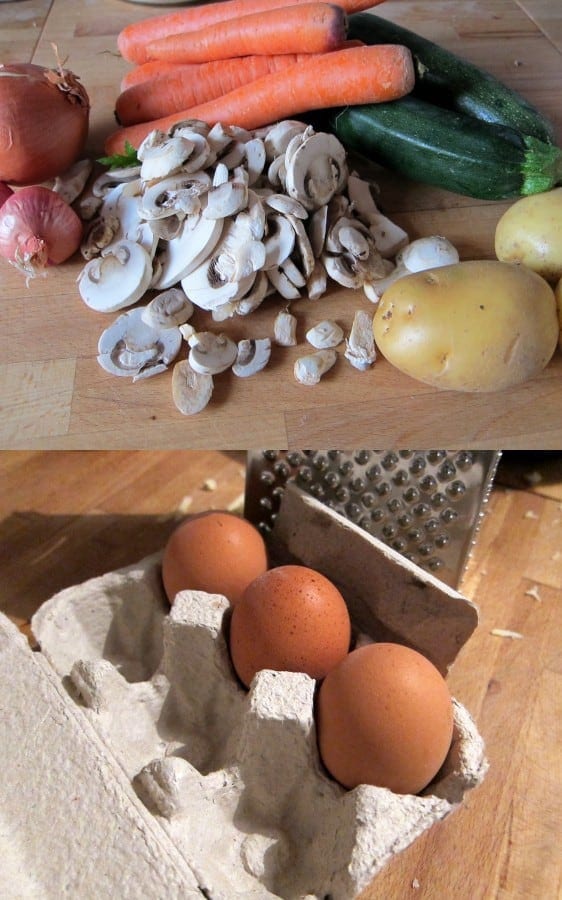 IN TIME TO GIVE IT A TEST RUN, we're considering this salmon-vegetable chowder from The Food Network magazine for Christmas Eve dinner. It's packed with veggies and just enough seafood to qualify for the Feast of Seven Fishes, a catholic tradition sometimes observed here in Italy. It's a nod to the Roman Catholic tradition of abstaining from meat before a day of worship. It was good! But not that festive so our second choice, the one I think we'll actually go with, is pasta. Of course. We'll try Mario Batali's Fettuccine with Lobster, Tomatoes and Saffron though I'm sure we'll substitute shrimp. It's less expensive and equally important, one of Phoebe's favorites.
When it came to making this creamy soup though, my helpers weren't worried about its historical origin or future strategies, they just wanted to whisk. And pour.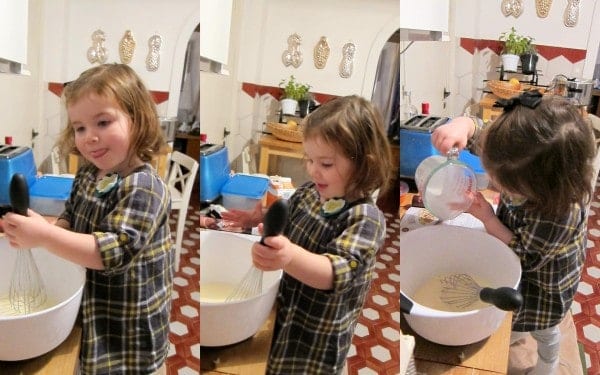 Others were less enthusiastic. Nothing a second stool–and the ability to stand– can't help. Your time is coming too Estelle! We'll be a three whisk family by next Christmas.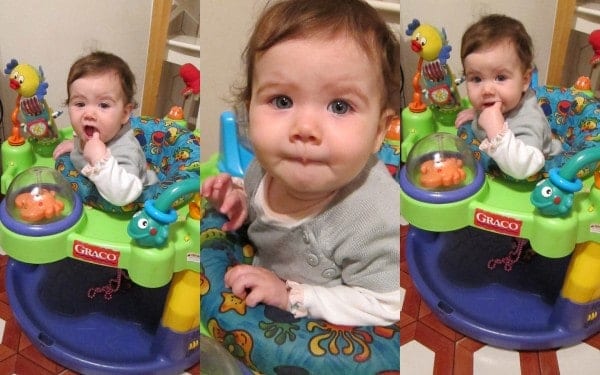 Coming next…more recipes I'm trying this weekend.