Today I'm honored to present a guest post from an extraordinary baker, Hani of Haniela's Food & Photography. Snack time has never looked so good!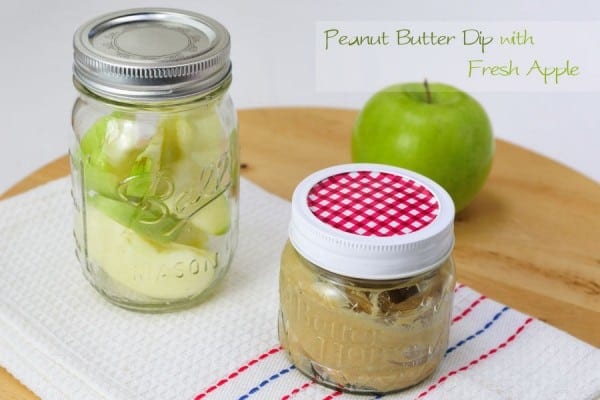 Hello, my name is Hani, I'm an editor of Haniela's and today I'm visiting  Foodlets and will be sharing a really delicious recipe with you. Peanut Butter Dip with Fresh apples, perfect to take to the parties or simply enjoy with your kids either home or why not take it to the picnic too?
This is a crowd pleasing  sweet dip that kids as well as adults love. It is quite easy and I'm positive you have most of the ingredients on hand any time of the year.
DELICIOUS PEANUT BUTTER DIP
ingredients
½ cup creamy peanut butter
1/2 cup cream cheese
¼ cup -1/2 cup brown sugar
 instructions
Beat cream cheese until smooth, add peanut butter and beat until fluffy and smooth, add brown sugar and beat for 5 minutes until smooth.
Scrape the the dip into the jar, store in the fridge/cooler  until ready to use. Let the dip come to room temperature before serving.
 [How to Prepare Apples]

 ingredients & supplies
3 large apples
juice of one lemon
4 cups water
paper towel
 instructions
In a medium size bowl combine water and lemon juice, set aside.
Wash apples. You can peel them if you'd like but you don't have to. Core the apples and slice them, immediately put all the slices into the lemon water, this will prevent apples from getting brown. Let them soak for several minutes, then drain the apples  fill the jar with lemon apples. Store in the fridge/cooler until ready to use.
I hope you'll give this dip a try, and for more delicious recipes visit my blog Haniela's, hope to see you there soon. You can also follow Haniela's on Facebook and Twitter.