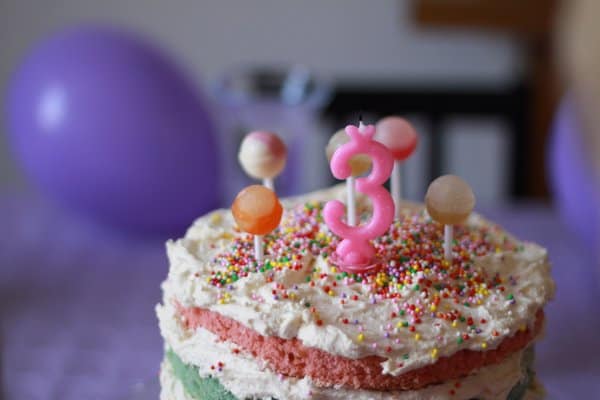 WITH THE EXCEPTION OF A LOLLIPOP CAKE, everything was purple and lavender. Heavily influenced by a certain Fancy Nancy, Phoebe's third birthday party was a color coordinated, albeit small affair. Since she's expecting a baby brother any day now, we celebrated Phoebe's special day a little early with a tea party for three. Along with Estelle, Phoebe's first friend, Sabina (whose mom and dad met Paul and I in prenatal classes way back when) came over for an afternoon of mini pizzas, fruit, chocolate and of course cake. Serious cake.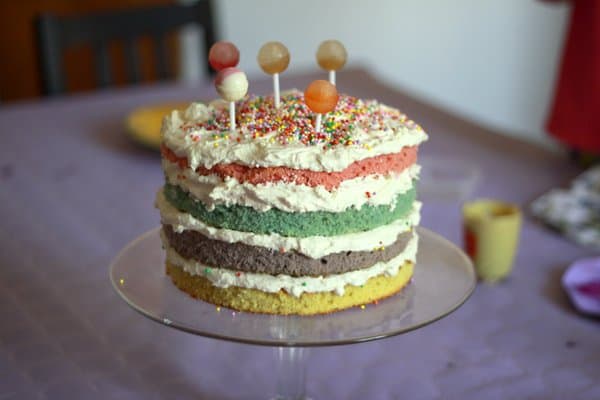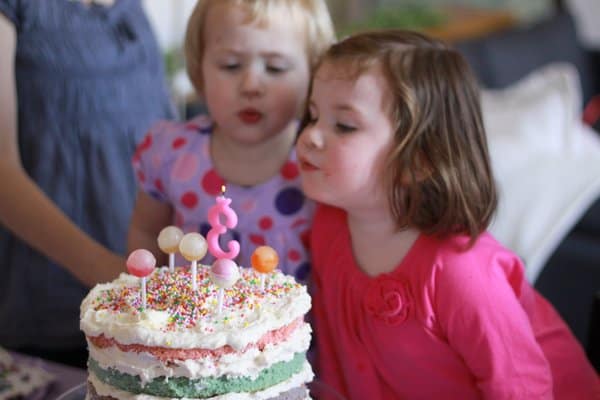 I'll fess up immediately that nothing about this party was "healthy". The cake was a full sugar confection–a sour cream cake, made with Greek yogurt as an Italian substitute but the wheat germ took the weekend off–and it was really fun.
Phoebe got to browse the boards of Pinterest with me and picked it out herself. It's funny that she's our "oldest" of almost three and just turning three now, but I will say this about the parenting experience so far: I love each stage more than the last. Don't get me wrong, there are definitely tough times (tantrums come to mind…) but overall, it's honestly a joy to watch them grow and learn about new things. Like birthday cake. This is the first one she's actually had input on, and you haven't seen much happier little faces than hers when she first saw it.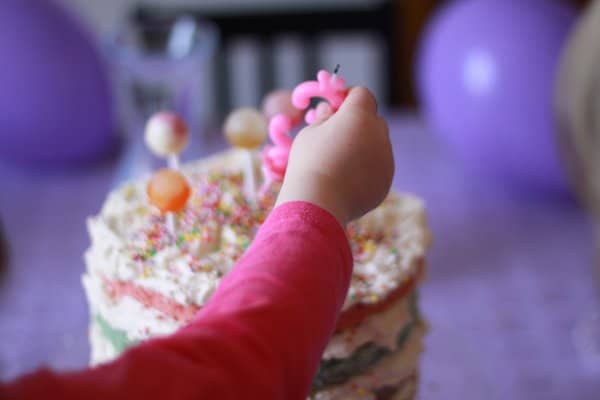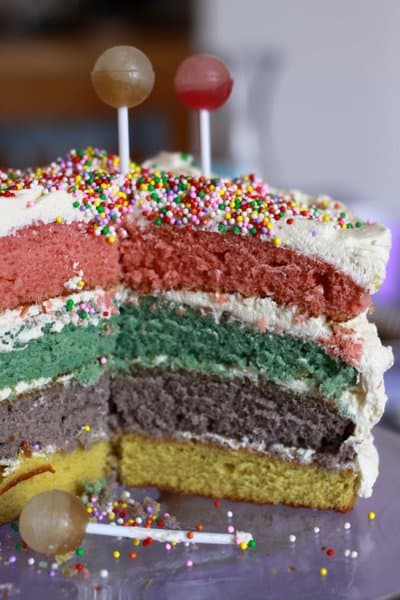 Again because of the feat of physics known as my bulging belly, we decided to keep things super simple for food, too. A local bakery supplied mini pizzas, the Italian equivalent of pigs in a blanket and smoked salmon quiche for the moms. Fruit kabobs and tea (a favorite activity introduced by Paul's mom when she visited for Estelle's birth) rounded out the menu at the little lavender table. But we made a mistake. Chocolates, better suited as favors than place setting decor (duh!!) kicked things off in a super sugary frenzy. Notice that Estelle didn't have any chocolates…and is the only one remaining at the party table. Her fellow revelers are running up and down the hallways instead.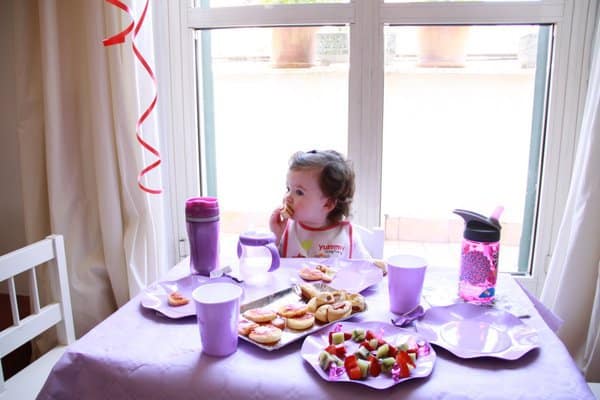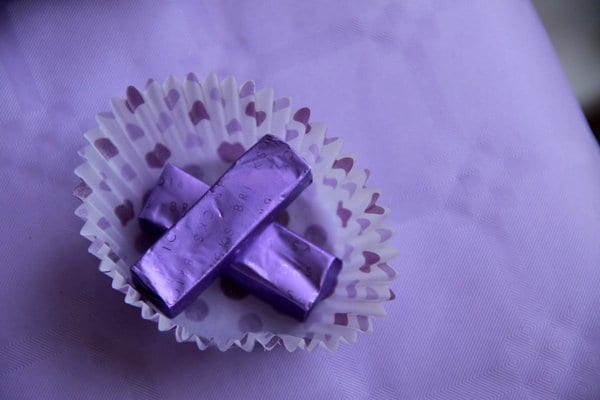 It was a great afternoon and the sweetest part is, Phoebe's birthday is yet to come–as is the new baby. Perhaps they'll share a birthday on May 31, which was my dad's birthday too. He missed Phoebe by one year and as a major fan of his big day, I can think of nothing he'd enjoy more than TWO grandkids celebrating every year from here on out.