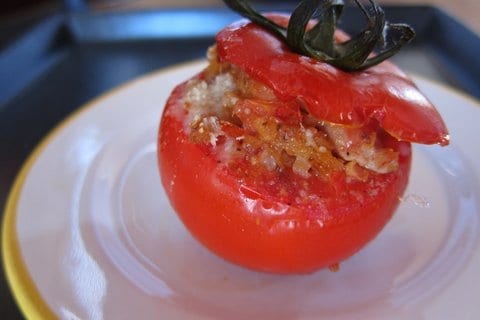 AS THE FRENCH WOULD SAY, these were magnifique. As Phoebe would say, they were magical.
My many thanks to Karen Le Billon, author of one of my favorite new books, French Kids Eat Everything. (And if you haven't read it yet, here's what I learned from Inspired by her tales of picky eaters turned foodies, we tried a couple of her recipes last night and they didn't disappoint.
We even ate in courses.
First there was grated carrot salad, made exactly according to the recipe on her blog. Phoebe loved it. Estelle ate it.
Then there were tomatoes, stuffed with our Italian version of her wonderful idea: sausage, fresh breadcrumbs, sauteed onions and red pepper. Phoebe ate it. Estelle loved it.
Initially I thought these seemed complicated. They weren't. Yes, they're more involved than a one-pot meal but really, they're so packed with flavor and nutrition that they were totally worth it. Plus, they're fun. And when you're feeding the little guys, you need all the help you can get. At least I do. Thanks, Karen!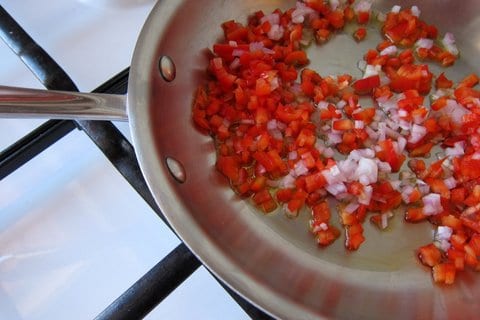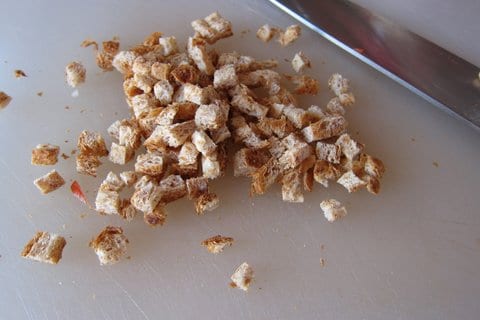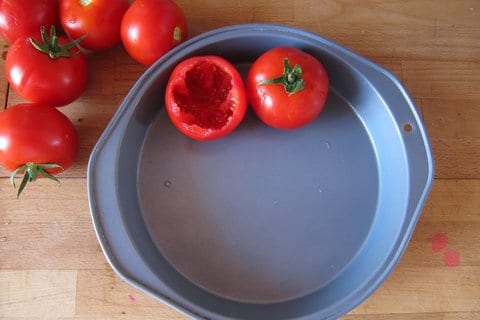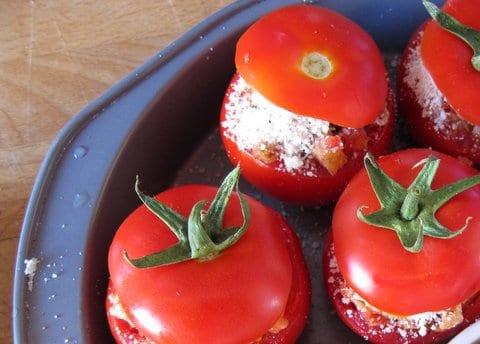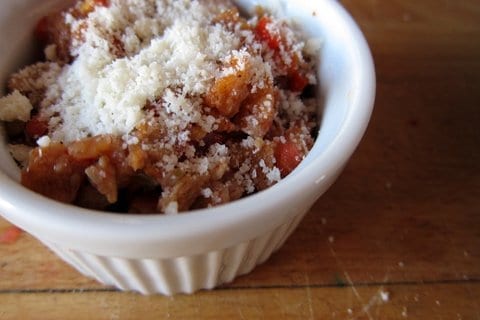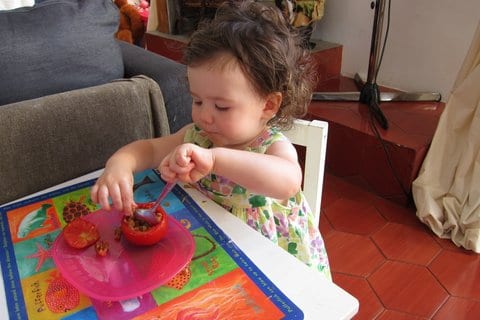 SAUSAGE & PEPPER STUFFED TOMATOES
Adapted from French Kids Eat Everything
I made my own breadcrumbs using sliced whole wheat bread. Just dice with a regular knife.
We had extra filling so we used two small ramekins in addition to the tomatoes. Estelle ate one tomato and one ramekin and seemed a little disappointed to stop there. Maybe she's French.

ingredients
1 pound turkey or pork sausage
1/2 onion, finely diced
1 small red pepper, finely diced
6 medium/large fresh tomatoes
1 cup fresh breadcrumbs (whole wheat bread slices, diced)
1/2 teaspoon salt
1/4 teaspoon pepper
1 tablespoon dried oregano
1/4 cup grated parmigiano cheese
instructions
Preheat oven to 375 degrees.
In a large skillet over medium heat, add sausage. After about 2 minutes, add onions and peppers (the sausage should render enough juices so the onions and peppers don't stick.) Cook about 8-10 minutes, until sausage is completely cooked and vegetables are soft.
Meanwhile, get the tomatoes ready. Cut off tops of tomatoes and set aside. Scoop out inside of tomatoes and dice. Turn the tomatoes upside down to drain any remaining juice.
Add diced tomato insides to sausage mixture once the meat is done cooking. Combine salt, pepper and oregano with sausage mixture and stir.
Fill each tomato entirely full, plus a little poking out of the top. Add a generous sprinkle of grated cheese and replace the "lid". Bake for 20-25 minutes. Let sit for 5 minutes before serving.