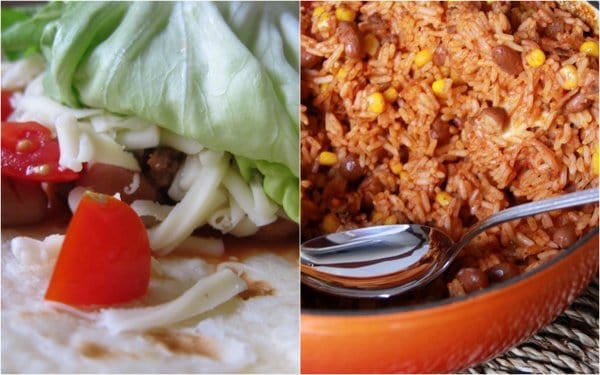 OK, I'LL FESS UP RIGHT NOW. This dinner was a double miss but that's because I made a silly mistake early on: I accidentally used hot, spicy salsa instead of mild. You won't do this and your family will enjoy the whole thing. Twice.
When I make tacos, or anything else with ground beef, I always throw a couple of handfuls of grated carrots into the pan. It adds nutrition, texture and even a little sweetness, three things we can all use a little more of in life. But the real kicker to this meal is the two-in-one effect. The beef and bean base for your tacos (along with any extra grated cheese or tomatoes) becomes the foundation for a tasty baked rice dish later in the week. We have a lot of leftovers in our house and I usually eat them for lunch but when I can, I try to transform one night's extras into another night's easy dinner. Like this one.
My technique for making tacos is simple: sautee one diced onion and a cup of carrots in a little olive oil for about 5 minutes, add ground beef plus a palm full of cumin, chili powder, 1 teaspoon salt and 1/2 teaspoon pepper; cook until no longer pink. Add a can of rinsed beans and half a jar of nice order valtrex online usa salsa (If I were in the US I'd use Newman's Own; I'm not so I use Old El Paso). Throw in an extra cup of water and simmer until the whole thing reduces down to a thick sauce.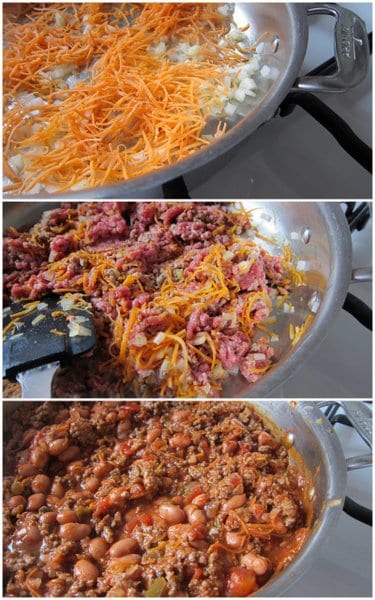 Serve over soft tortillas with fresh lettuce, grated cheese and tomatoes. And for heavens sake, pay attention to the salsa: Any person who isn't sleepwalking her way through dinner/up three or four times every night with a new baby would be sure to use mild salsa.
Anyway…
Use your leftovers–and if you make the same salsa mistake I did, you'll definitely have plenty–to make another dinner on another night. Throw the beef and bean mixture, along with any extra cheese and tomatoes, into an oven-safe pot with a lid. (If you don't have at least a cup left, add another can of rinsed beans and 1/2 cup of salsa.) To your leftovers add 1 1/2 cups of brown rice, 1 cup of water or chicken broth, a can of sweet corn and two cups of tomato sauce. Season with 1 teaspoon salt, 1/2 teaspoon pepper, 1/2 teaspoon cumin, 1/2 teaspoon chili powder. Stir and put in oven at 350 for about 25 minutes. Stir once halfway through. Serve with guacamole and sour cream.